A Letter To My Mother…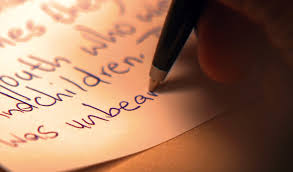 It's her birthday today, and I posted a picture of us on Instagram. It took me awhile to find a good one of us – you know, one where we looked happy. I didn't want to write a crazy long paragraph, but as I was writing it did help me feel better. So, this is a letter to her, continued.
It's funny, I don't have any pictures of you hugging me or holding me as a child. Even this hug captured in this photo seems forced. Sometimes I wonder if that's what is wrong with me. Why I'm so cold and distant. Unaffectionate. I try not to hold on to our past, but unfortunately history tends to repeat itself. Yet I strive to not hold anything against you. You are my mother. That's the one thing that allows me to continuously put my trust in you, to continue to love you – even when I don't want to anymore.
Every girl grows aspiring to be like her mother. Not me. At 11 years-old I wished and prayed to God that I would turn out nothing like you. I laugh in the heat of an argument because here I am. Not only the spitting image of you, but our attitudes are identical.
On Christmas Eve, I yelled through my tears about how I did not respect you. Not as a woman and not as a mother. I meant it, but today it hurts. I will never know what the exact reason is for the way you think or the way you live. I always believed that all mothers are given these natural instincts to care and nurture for their children. Not only do you make me challenge that, but I contemplate on becoming a mother myself, in fear that I might become you.
I look at you and I see a beautiful, intelligent, hardworking woman, but your actions make me wonder – what is it that you see when you look in the mirror?
I once thought of you as wonder woman. You were invincible and afraid of nothing. No one intimidated you and the sky was your limit.
That all changed.
Last summer, we were together and you saw a guy that you were interested in, and you froze. The woman that raised me to never be afraid, to always go get what I want, hesitated. The outspoken, overly confident woman who taught me to never let fear hold me back, stood before me like a shy teenaged girl – afraid. Then it all made sense. My insecurities are from your insecurities. My feeling of unworthiness is from your feeling unworthiness. How do we break it?
I pray for you more than you'll ever know. I pray that you will find the strength to leave Jimmy. I pray that one day you will find your way. I pray that you'll learn to love yourself the way you want others to – the way you want Jimmy to. Most of all, I pray that you realize that your setbacks have set me back, and Rome and now Portia too. We are your children, which alone should make you want to do what's best for us.
All of us.
This letter does not justify all the hurt you have caused me alone, but one day I hope to get the courage to tell you it all. For now I fear that my words may hurt you more than you've ever hurt me, or Rome, or Portia.
All else aside, today is your day. As much as it hurts, I love you. I'm wishing you many more, along with a better, brighter future along with a better us.
Happy Birthday.
What are the things you'd like to tell your mother, but can't?
Leave a comment below or email me at [email protected]
Leave a Comment
About the Contributor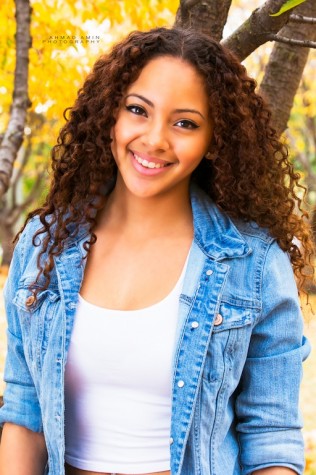 Maritza Velasco, Feature Editor
Maritza is a senior majoring in journalism and is in her first year on the Impact. Although she greatly regrets waiting so long to join such a great...