I Stand Up For Student Aid
Lack of Student Aid Could Kill My Dreams
The dream that started with financial aid could end because of financial aid.
This week is NY Student Aid Advocacy Day, and this year the event will be held virtually.
On Aug. 27 of last year, amid a pandemic crisis, I received an email from Mercy College saying the New York State Higher Education (HESC) would withhold 20% of student financial aid. Most of my Tuition Assistance Program (TAP) fund has yet to be released. If they continue to withhold the funds, I will be forced to drop-out because I straightforwardly cannot afford to pay my tuition.
Before last year's fall season, after completing a free application for Federal Student Aid (FAFSA) and enrolling at Mercy College, I received a package that listed my out of pocket expenses; I was thrilled because I would actually be able to afford it.
The continuation of a dream…
A dream that was made possible because of student aid. A tuition grant that made me utterly grateful and motivated me to achieve honor society and the Dean's list. I graduated from Westchester Community College with an associate's degree in journalism, I would have never been able to accomplish that without the help of financial aid.
A lot of people would tell me, "don't work so hard to get A's, jobs don't care about that" and things like, "the GPA doesn't matter as long as you have a degree." But to me, it matters, and it matters a lot.
When you receive assistance from financial aid, you need to have a satisfactory academic standard; I have always said that the minimum I can do to show my gratitude is to give my best. It would be unfair for me to do anything less than that if I'm getting assisted with my dream. I work hard, and my education is what keeps me motivated. I currently have a GPA of 4.0
I had troubled years during high school and counselors telling me I wouldn't graduate and that no colleges would accept me. Thankfully I never gave up, despite all the negativity.
Attending college kept me out of trouble and saved me from all the negative paths my life could have followed.
My mother always battled to give me a better life, and she's a hard-working woman. We pay our taxes, we don't use any benefits that we don't deserve, and financial aid is the only assistance that I get.
Before the pandemic, I was working part-time to help her with bills. I'm not able to work full time and help her more; for me to do that, I would have to go to school part-time, going to school part-time means I would lose my TAP grant and my financial aid would be cut in half, I cannot afford that.
On Oct. 7, 2020, I received another email from Mercy College, and along with it, a breath of relief.
Thanks to Mercy College.
"New York State has notified colleges that it will only distribute 80% of each student's NYS financial aid award payments. Mercy College has decided to honor 100% of the award and will not pass this expense onto students during the 2020-21 academic year."
I was able to make it through the first semester, but according to my financial aid counselor, my funds have not been released for the spring semester.
I currently have a balance of 12 thousand dollars that I cannot afford to pay out of pocket.
As of right now, if the New York State Higher Education department continues to withhold funds, this will be my last semester in school.
I'm losing sleep, and my dream now seems totally out of reach.
Leave a Comment
About the Contributor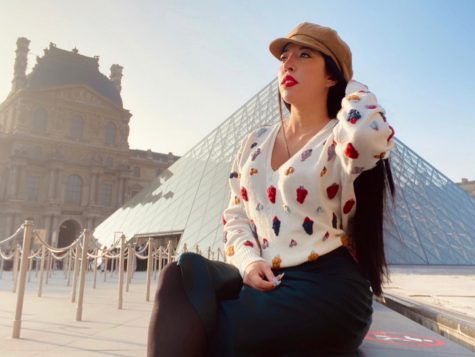 Nicole Alarcon, Associate Editor
Nicole Alarcon is a senior at Mercy College, majoring in journalism. Born in São Paulo, Brazil, she moved to the United States at 10-years-old.

Nicole...