Eating Healthy In A World Surrounded By Temptation
Greasy fast food? Sweetening treats? Over-the-top portions? A desire to taste the latest food trends on Instagram? It can be very difficult to eat healthy when surrounded by temptation. Thankfully, there are ways to cut carbs, avoid high carbohydrates and enjoy foods without having to worry about eating the wrong thing or falling out of a specific diet program. Here are some specific examples that are catching on here in the Tri-State Area.
We all love burgers. The taste, texture of the beef, grill grease, and limitless toppings/combinations are all so desired. All that however can lead to weight gain and a sense of regret. With all this in mind, there is now a way to enjoy burgers without the guilt of calories and carbs. Across the country, restaurants are mixing up variations of the burger to suit all customer needs.
Fast-casual restaurants are leading the way. Besides offering beef patties per usual, Smashburger serves up turkey and black bean and quinoa burgers. They are just as juicy as the norm and contain way fewer carbohydrates and fat as a regular beef burger while offering a good amount of protein.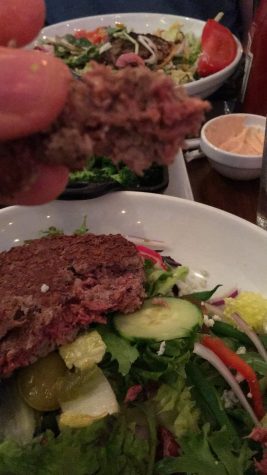 One of the healthiest new trends is the impossible burger. This patty is made entirely from plants. It may be hard to believe, but one bite will subdue all fears. That's because it tastes just like a regular beef patty. It has to be seen to be believed.
New York City joints such as Bareburger, The Counter and Five Napkin Burger are places to check out. Even the go-to hot spots such as White Castle and Applebee's are slinging these creations out daily.
Wanna have a burger without the carbs that come in the form of the bun. Just ask for a lettuce leaf or other substitution. At Smashburger, the burgers will come with a side of lettuce and tomato instead. Meanwhile, fast-casual joints wrap burgers inside of a lettuce leaf. Plus, you can order these burgers as salad toppers.
Speaking of salads, they don't have to be bland and boring containing lettuce, dressing and croutons. Just head to the local salad bar and choose from a wide variety of options to make salads more exciting and enjoyable.
Chains such as Chop't, Just Salad, and even the local supermarket have salad bars that are sure to please. Start off by picking out a type of lettuce such as romaine, kale, and arugula. Add a variety of vegetables, a delicious dressing, and even proteins and you'll end up with a salad that goes beyond the standards. Concerned about having additional calories on your masterpiece, just ask for no dressing. It'll still taste delicious.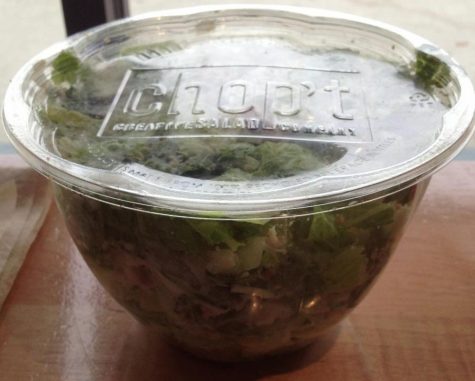 Places such as Dig Inn, Sweetgreen and The Little Beet allow customers to create healthy and delicious plates. Start off with your choice of rice, quinoa or lettuce. Throw in a variety of sides such as cauliflower, broccoli, and sweet potatoes. Then chose from a hodgepodge of proteins such as chicken, turkey, salmon, and steak. What materializes is a filling and healthy meal sure to delight even the pickiest of eaters.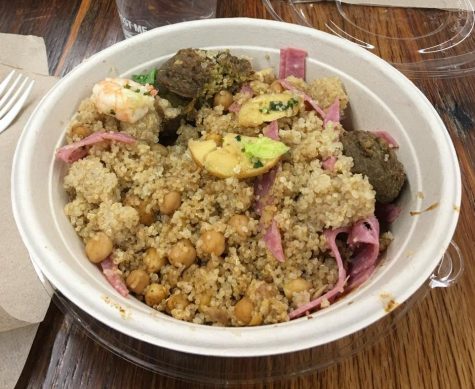 We all scream for ice cream and it is very tempting to turn down a couple scoops of everyone's feel-good comfort treat. The usual suspects like Mister Softee, Carvel and Cold Stone Creamery serve up creamy, fatty and high-calorie creations. Meanwhile, a small resistance is happening in the freezer aisle.
Halo Top, Enlightened and Arctic Zero is becoming increasingly popular brands for a variety of reasons. Not only are the flavors incredibly delicious, they contain fewer calories, less fat, more protein, and less sugar. Some of the flavors include pancakes and waffles, cinnamon roll, salted caramel, chocolate chip cookie dough, glazed donut, french toast, and mochi green tea. Most importantly, all these flavors range from 200-400 calories a pint and 70-150 calories a serving. Throw in some fruit and a little drizzle of fat-free whipped cream and you have a mini sundae sure to please.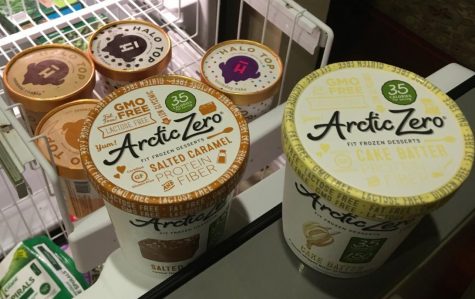 Even sparkling water companies are getting in on the health craze. Bubly, Sparkling Ice and Spindrift are becoming more and more popular and are great accompaniments to the salads and plates mentioned above. Some flavors include lime, lemon, cherry, grapefruit, crisp apple, peach nectarine, and kiwi strawberry. While these drinks contain only a smattering of calories, they stand out due to zero fat, zero protein and a handful of sugars and carbohydrates. Spindrift has even gone a step further becoming the first and only line of sparkling water made with real squeezed fruit.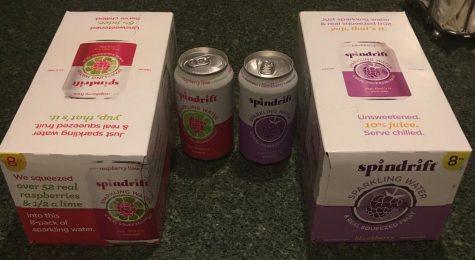 No matter where in the Tri-State area you end up there are always ways to find something healthy and delicious that will leave you satisfied and filled. Don't be afraid to discover your own hidden finds and delicious delicacies. It might change a person's life for the better.
Leave a Comment
About the Contributor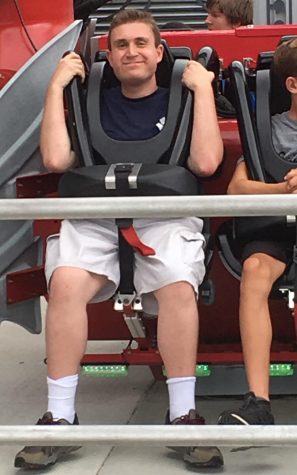 Daniel Lederer, Impact Staff
Daniel Lederer is a senior finishing his final semester on campus as a media studies student. Dan is an avid fan of movies and television, particularly...