The Mets Are New York's New King
Every single Yankee fan has the same response to everybody who comments on how well or poorly their team is playing. It's unoriginal. It's annoyingly frustrating. It makes me want to vomit.
"27 Rings."
Yes, we get it. Although you may have been alive for one of them, yes. We understand that they have 27 World Series wins. We get that for 80 years or so they showcased great player after great player and America will jam them down our throats forever. And yes, they still showcase one of the best players on the planet, new Yankee captain Aaron Judge.
But for all of the Yankee fans out there who echo the same statement, again and again, Uncle Stevie has something to say about it.
Steve Cohen, hedge-fund manager and relatively-new owner of the New York Mets, is out in the world showing the MLB and the New York Yankees that there's a new sheriff in town.
After taking over full ownership of the team in late 2020, Cohen has been very active in free agency. Valued as the richest owner in baseball, Cohen has gone out and used all of his money to, hopefully, bring the World Series crown back to Queens.
After trading for and signing All-Star shortstop to a $300 million contract two off-seasons ago, he has followed that up with re-signing Edwin Diaz and Brandon Nimmo, as well as signing future Hall of Fame pitchers Max Scherzer and Justin Verlander to big-money contracts.
He's also added Starling Marte, Mark Canha, Eduardo Escobar, and recently Japanese sensation Kodai Senga to large dollar amounts.
Cohen has shown in the last few years that he will stop at nothing in helping his favorite childhood team win a championship. For long-suffering Mets fans who had to endure disappointing season after a disappointing season with the Wilpons in charge, this refreshing rebrand has brought new life back into their fandom. Although last season ended in another disastrous way, Cohen and the front office will continue to bring in top-level talent.
And now, just a few hours ago, Cohen and the Mets pulled off a SHOCKER of a signing. All-Star infielder Carlos Correa signed a 12 year contract worth over $300 million. This comes after the announcement only a week ago that Correa would be signing a contract with the San Francisco Giants instead. Now, I understand that he wasn't signed by the Giants because of problems with his physical, but for a player of his caliber, it's certainly worth the risk.
The Met's infield now features All-Stars everywhere. Correa will take the third-base spot next to Lindor, while Mets holdovers Jeff McNeil and Pete Alonso will take up the right side. The outfield will be much like last year, with Nimmo, Marte, and Canha taking up each spot.
The rotation will certainly look different. Mets legend Jacob Degrom signed a new five-year contract with the Texas Rangers. And the weird part is, nobody seems to care.
It's hard to care when the first two pitchers in the rotation are Scherzer and Verlander. Even at their advanced age, they've proven they are both still at the top of their game. Senga will shore up the third spot and hopefully will be able to translate to the American game. The last two will need to be revealed, but it will most likely be David Peterson and Tyler Megill.
Either way, there is a continued excitement that probably has not been felt since the 1980s. When an owner makes the effort to go out and give the fans exactly what they want, with enough money to buy multiple baseball teams, it's hard not to be excited.
LFGM.
Leave a Comment
About the Contributor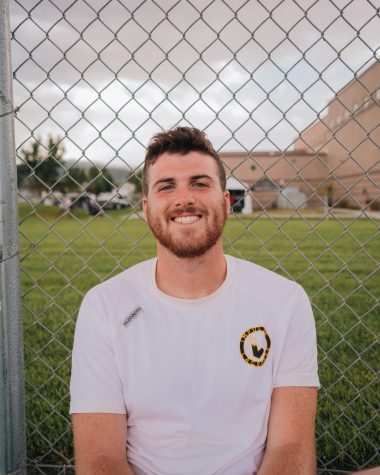 Zack Higgins, Impact Staff
Zack Higgins is a 5th year Media Studies major at Mercy College.  He is a previous student of Salisbury University, Onondaga Community College, and the...