Who will win the Hardest US Open in over 20 years?
This upcoming weekend the 120th US Open will finally arrive at Winged Foot Golf Club in Mamaroneck, New York. The toughest tournament of the year will be played at arguably the hardest course the USGA has ever played at which is just 25 minutes away from Mercy College. It's been a long wait to see what many golf fans consider the best tournament of the year as it was pushed back from its original June date all the way to a late September weekend due to the Coronavirus Pandemic. However there is now no need to focus on that. Starting Thursday morning at 7:00 a.m. we can focus on the best part of the golf year.
This year I would expect to see the greatest collection of talent, even with Top five golfer Brooks Koepka withdrawing due to injury, ever to play the US Open. Before we can even dive into whose the top pick or even the contenders we got to talk about how brutal Winged Foot is going to be this weekend. This course is set up to be even harder than the 2006 US Open that saw a winning score of +5. It is the perfect venue for the US Open with the iconic thick rough just off the fairways that golf fans demand to see every year. The rough may be up to 12 inches high by Thursday morning which will swallow up many shots that fail to hit their targets. Golfers will be hoping to just see their ball let alone make a good swing on it for birdie. Many golfers will be grateful just to come out with bogeys on some of these holes. Outside of the rough the greens are setup to provide numerous tricks and double breaks to put even the best putters in the world on the ropes early. However someone has to win it late Sunday afternoon so who could it be?
The undisputed best golfer in the world right now is Dustin Johnson. He's coming off a dominant FedEx Cup Championship win and just last week was named Golfer of the Year by his fellow competitors. You could even say Johnson played a similar course at Olympia Fields just three weeks ago when he lost in a final hole playoff to John Rahm on a ridiculous putt. He is without a doubt a contender and if he can control his drives and hit fairways he is almost a lock for a top five however I feel this course may prove too much to the world number one and give him too much trouble.
Collin Morikawa is the young hot shot who just last month won his first major at the PGA Championship. He is without a doubt one of the next super stars of the sport. He will win many more majors however, to win the US Open you need experience. Morikawa just doesn't have the mental fortitude yet to take on a US Open at this difficult of course. I don't see him being high in contention late on Sunday but he still should post a respectable score this weekend.
The absolute sweetheart feel good story of the weekend will be Phil Mickelson. He is returning to Winged Foot after his infamous collapse in the 2006 US Open there. He has long since moved on and has one of the greatest careers in the history of golf pushing himself into the talks as one of the 15 greatest golfers ever. Now will the Lefty, as he's known, have enough left in the tank to pull off the upset and win at age 50. Maybe. Phil is arguably in the best physical health of his career. If he can hit fairways and keep it close why can't one of the most dynamic golfers pull it off. It is a huge long shot but if you got some money to throw down on a long shot why not go with a veteran who has something to prove this weekend. I would expect a good weekend for the Lefty.
Now time for my pick to win the 120th US Open at Winged Foot Golf Club. Justin Thomas. He is one of the most talented golfers the game has ever seen. He is better than just about anyone from the fairway with his irons. He is also due he has not played to the way he is capable of. He had a great finish in the Championship but I feel Thomas is putting a lot of expectation on himself to go out there and reclaim the number one world ranking from Dustin Johnson. I would take Justin Thomas with a score of +5 to take home his first US Open win, second major of his career, and reclaim his title as the best in Golf.
Leave a Comment
About the Writer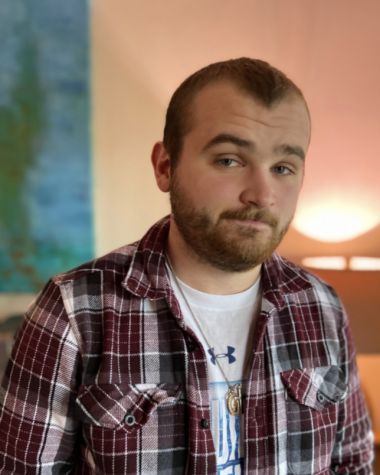 James Tiedemann, Managing Editor
James Tiedemann graduated from Mercy College in the May of 2022. He transferred there after graduating from SUNY Orange with his Associate's Degree in...