Overreacting to The Yankees First Ten Games; They Stink
A baseball season is a marathon. That's undisputed. A ten-game stretch of good or bad games can be corrected or undone in the next ten. It's part of the beauty of baseball.
In the end, the best teams shake themselves out from the rest because they've survived the marathon of 162 games. I'm not one to overreact ten games into a season, but I have one slight concern with the Yankees who sit at 5-5.
They stink.
Now I can hear what those who disagree with me will say. Listen, you're just upset because a nice Easter lunch with the family was ruined. After all, the Yankee offense couldn't do anything against the worst team in baseball.
How the best bullpen in baseball was asked to be perfect again and nearly was until eventually their back just broke, and the O's scored five runs in the eighth.
This is all true, but I don't care right now, so they stink. I have real reasons too, not just this emotional overreaction.
For some reason, the Yankees can't dominate the worst team in baseball. It's mindboggling. I'm as baffled as when Peter and John rolled up on an empty tomb.
It's why last season's A.L. Wild Card was in Boston and not New York. How is it possible they can play Baltimore 19 times and only win 11 of them? They lost 110 games last year.
In the division, the Tampa Bay beat them 18 times, the Toronto beat them 14, and Boston beat them 13 times.
Right there is the difference in being the second-best team in the A.L. East. If they win one more game, it's in the Bronx, and who knows what changes. But no, let's continue this trend and start off losing the first series of this season to them.
Unfortunately, this is not the only issue. When is the Yankees' offense going to take off and be the strength of this team?
I know it's early, and the lockout and short spring training affected getting the players in a rhythm. However, they missed several chances to give themselves breathing room early on.
The first example is the Baltimore series which we don't need to revisit. The second is the opening series against Boston.
Here the Yankees have the chance to go out and open the year off with a sweep of the Sox's and put them back three games early. You can't win a division in April but you can lose one. Three games might be the difference coming to the end of September, so it could be a moment we look back on and say what if.
Instead, they drop the final game and are only up one game to start the year. It's early no doubt. They can win six straight, and Boston or other divisional rivals can lose four straight and pick up space.
But this Yankee team has proven year after year to miss out on home field and divisions by only a few games. I can't help but feel like this is happening again.
This offense sits top five in the American League in home runs as expected but in the bottom half of the league in runs scored.
I feel we are almost guaranteed to see Joey Gallo hit under .200 this year, and with several other starts hitting near .220 or lower, they have a problem.
This team is once again set up to be all or nothing. The batter is either touching all four, or it's a slow walk back to the dugout. That's baseball today, and it is killing the game more than anything.
If baseball was already dying on a cross then analytics have been the lance piercing its side to ensure it's dead.
Let's look at Gallo, who personally I really like.
Last year he leads the league in walks and strikeouts, which is unreal. He hits 38 home runs and strikes out 213 times. How is it good for the game to have a guy strike out that much? If he bats three times a game, then he strikes out in 71 games worth of at-bats?
That doesn't make sense to me. It's boring and frustrating.
It's not like the entire left side of the infield is wide open, and he could bunt for a .300 average. Once again, I am left befuddled by the modern game.
Take any all-time great and shift on them, and they will go ten for ten the other way. In today's game, they take the zero for ten and say the analytics say it's okay. Nonsense.
The other point I will quickly make is Chapman's time is coming to an end. They almost blew one game with him until Michael King saved the day. Then he cost them a game in Baltimore. He isn't who he was, and the Yankees can't pretend he is. They have plenty of capable relievers for big moments. Use them.
I'm not even going to bother to start with Boone or Cashman. I don't think Boone is capable of being a better-than-average manager. He does good and bad moves regularly. I give him credit for pulling Chapman for King for sure.
Cashman built this home run or bust team. He needs to add guys who can actually play baseball in its true sense. If not, then I look forward to losing another Wild Card game this year.
I won't end on a negative note because this is baseball, and there's always tomorrow. Even though it's actually Tuesday since the Yankees play Detriot after their off day Monday.
Aaron Hicks, Giancarlo Stanton, DJ LeMahieu, and Aaron Judge have been good. All are hitting well and playing good baseball. Stanton will eventually go cold and hot again as he always does, but for now, I'm grateful.
Judge seems to have overcome his disappointment of only being offered seven years at $213 million. This is a good sign for the Bombers.
Hicks and LeMahieu will be key to any success they may have.
Overall, the division will be up for grabs until late in the season based on the start of the season. I still believe with the right moves they can move to the top fairly quickly.
Here's to the next 152 games to go.
Leave a Comment
About the Contributor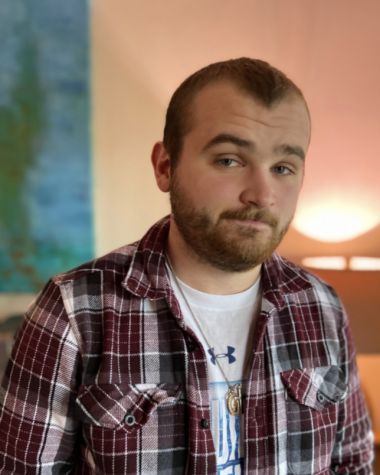 James Tiedemann, Managing Editor
James Tiedemann graduated from Mercy College in the May of 2022. He transferred there after graduating from SUNY Orange with his Associate's Degree in...