Yankees Bet on Health in New Season
In spite of a lockout and rain-delayed season, the New York Yankees will take on their archrival Boston Red Sox on Fri. April 8. to begin their journey to claim their 28th World Series title.
The Yankees held off on making any major splashes in free agency despite needing a shortstop. While this decision to not sign any of the top players available may be discouraging, it shows the franchise is betting on health this year.
This will make any common sense fan nervous as it often seems the Yankees can field a better team with their injury list than any given day's lineup.
However, this decision did not mean the Yankees did nothing in an attempt to revamp a team that past seasons have proven to be just not quite good enough.
The biggest move in the Bronx came when they dealt catcher Gary Sanchez and third baseman Gio Urshela to the Minnesota Twins for third baseman Josh Donaldson and shortstop Isiah Kiner-Falefa.
Here the Yankees ship off their big-name catcher, whose early career success seemed to promise the second coming of Johnny Bench while getting value for a third baseman who proved to be a diamond in the rough from Cleveland.
In return, the team fills its need at shortstop while adding a big-name bat to fill the vacancy at third. Donaldson's acquisition will solely be judged on whether he can stay healthy enough to be half the player he was in his 2015 MVP season.
Adding Kiner-Falefa shows exactly why the Yankees didn't add a big name at shortstop this off-season. The defense-first shortstop will fill the gap until top prospect Anthony Volpe is ready to step up and be the player they expect him to be in a season or two.
This helps lock up an infield, which at times seemed shaky with players out of their more natural positions.
One of the biggest question marks on this team will be the consistency they get from their starting rotation.
Gerrit Cole will again be the ace of the staff, and the Yankees hope he can finally put together a season worthy of the $324 million he signed for two years ago.
Behind him looks to be Jordan Montgomery and Jameson Tallion, who at times were solid-dependable starters for the Yankees. Nestor Cortes will be utilized as the Yankees hope he can emulate some of the reliability he gave them last season in the fifth spot.
The biggest wildcard for the rotation will be Luis Severino. The once ace of the staff has spent three seasons battling injuries and if healthy and consistent can give the rotation another top-end guy. However, no one knows which Severino is going to show up when his number is called in the rotation.
If he fails to come through, the Yankees will turn to the minors for help from guys like Luis Gils and Clarke Schmidt.
Severino may prove to be the difference-maker to push them closer to ending the 13-year long World Series drought, but no one can feel comfortable betting on that as of Opening Day.
The biggest change in the bullpen will be making former all-star closer Aroldis Chapman both an eighth and ninth-inning guy. For a pitcher who is used to blowing past hitters at over 100mph, his fastball isn't what it use to be.
If he continues to struggle as he did last season, it may be a short leash for him from the coaches and even shorter from the fans.
In reality, this is another World Series or bust season in New York.
Aaron Judge, barring a last-minute deal before Opening Day, is entering his final year under contract. Rizzo returns as a veteran with winning experience and moves from last year like Gallo were done to also help this season.
The failures of past seasons only place more pressure on a team that measures success in championships, not playoff appearance.
Yes, they are a good baseball team. They will most likely win over 90 games this year. However, when you set up a team betting on health over 162 games, you are making a losing bet.
Assuming this team truly intends on bringing the World Series title back where it belongs, they will be looking to make major moves to sure up the entire team by the trade deadline.
If they do this, there's no team in baseball they can't beat over seven games in October.
Leave a Comment
About the Contributor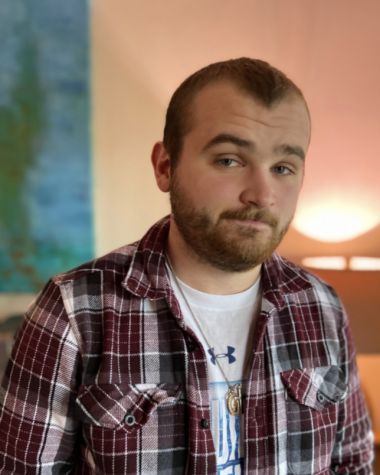 James Tiedemann, Managing Editor
James Tiedemann graduated from Mercy College in the May of 2022. He transferred there after graduating from SUNY Orange with his Associate's Degree in...