An Important Lesson from the 2020 U.S. Open
There are moments in sports that when they happen mark a new era in that particular sport's history. They also can provide a valuable moment for fans of that sport which reminds them of the reason they fell in love with sports. The 2020 U.S Open was the perfect example of both of these things occurring at the same time. 
This past Sunday at Winged Foot Golf Club, just 27 minutes from Mercy College, Bryson DeChambeau won the 120th U.S Open. His impressive total four round score of 6 under par was the only total score under par for the entire four rounds of the tournament. His next closest challenger was the 21 year old phenomenon Matt Wolff who was at even par. This marked a great moment of validation for DeChambeau but also a turning point in the history of golf. 
Going back to just last year Bryson DeChambeau was a very good golfer who was obsessed with the science and numbers behind the game more than the "artistry" that has dominated golf for most of its history. He finished tied for 12th at the end of the 2019 season which won him $682,500. Most golfers, especially ones like him in his mid twenties, would have been satisfied or even thrilled with this accomplishment. He, however, was not. 
Following the conclusion of last season DeChambeau launched a massive training program to change his game. His focus was his body. In just a few months he added about 20 pounds of muscle. His plan was simple. He was going to hit a golf ball as far as he possibly could and eliminate as many shots as possible on his first shot. Non golf fans would probably hear this and think well that's common sense. 
Isn't it? 
The short answer to that is no. Golf courses are set up to punish players who can hit bombs off the tee. They add bunkers, rough and trees to make it extremely difficult to hit the ball a long way safely. They set it up to put longer hitters at a disadvantage. Bryson didn't care. So he went through his program and entered this season looking like a completely new person. His massive size was eye catching when he first started playing this year. This is when the doubters first started to go after him. These doubters were fans like myself all the way up to the experts that cover golf's biggest tournaments. This is also where the important lesson of this story comes into play. 
All season long critics and "experts" dissected Bryson's new strategy and new game as a cool experiment or saying this is just a phase. He was always peppered with questions about is it working, are you going to be able to stay healthy, and most importantly why even bother? Keep in mind he was a very good golfer. Top 15 in the entire world and he decided to blow that all up to try something new. He knew the risk was high but he still did it.
Bryson did what many of us dream of doing. He had an idea or a dream and he could have just thought that's cool and moved on but he didn't. He also could have given up and returned to his old way of play when many people, who thought like I did originally, said it would not work. Many said that's not how you can play golf let alone win any major tournaments. Bryson still didn't care. He had a radical plan. He was going to pursue it until he proved all of the haters and doubters wrong. How many times has one of us wanted to do something and said "nevermind" because we knew it would be difficult or many people would look at us and think that's not right or that's a dumb idea. I'm guilty of that several times over. So how can this be an inspiration and important lesson for not just golfers who want to get better but also the average person who doesn't care about sports?
It's simple. 
DeChambeau had his ups and downs all season. He didn't play well at times. He got hurt. The haters were winning at certain points but he didn't give up. 
He then came to the biggest challenge of the year the U.S. Open at Winged Foot Golf Club. The most difficult tournament of the year at arguably the hardest course in the entire country. This course is built to punish players who hit it long and can't stick into the fairway. Bryson even struggled this past weekend becoming the only U.S. Open Champion to miss that many fairways and win. But his plan worked. He was able to hit it farther than anyone else in the field. He hit it so far on holes that when he made a mistake it was closest where he could limit the damage. 
He dominated the course he wasn't supposed to have a chance at. He validated all of his hard work the moment he holed the final putt on the 18th green to become the 120th United States Open Champion. Despite everything and everyone that lined up against him he followed his goal, he stuck to the plan and he came out on top. If this doesn't show what happens when you block out all the negative noise and focus on what you want to do with your life then I'm not sure what will. Congratulations to Bryson DeChambeau. I look forward to seeing how you continue to change the game and inspire more people. 
Leave a Comment
About the Contributor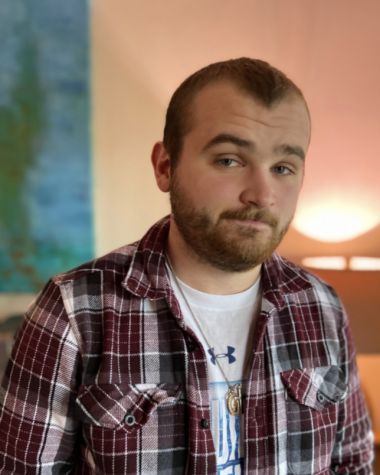 James Tiedemann, Managing Editor
James Tiedemann graduated from Mercy College in the May of 2022. He transferred there after graduating from SUNY Orange with his Associate's Degree in...