My Love for Baseball
I can't remember the exact moment in which I fell in love with the game of baseball. Baseball has always been a focal point in my life from my earliest memories at age four all the way up until the present day 17 years later. 
I do know from pictures that I was probably the only three-year-old who dressed up as Chuck Knoblauch for Halloween. He was the Yankees second baseman from 1998 to 2001 and was my favorite player at that age. 
It was the following spring after that Halloween that I was first able to play baseball in the local little league. This started an amazing recreational baseball which lasted until I was 17 years old when I aged out of the little league oldest division. 
I can vividly remember so many games throughout that time down to little individual details. I remember playing tee-ball and absolutely smoking one off that tee and running down to third base instead of first. Tough start for myself in total honesty. 
As I progressed up the age levels I was on every possible spectrum of your average little league. When I was eight years old I played on the Pirates and finished the season a miserable 0-16. I want it noted for the record that we accomplished that feat one year before the Detroit Lions did it in the NFL. I think that has to count for something in the record books.
A few years went by of much improved yet unsuccessful little league teams until I made it to the juniors/seniors division, which in my town consisted of players aged 12 to 17.
I'm far from a science major but the physical ability of a sixth-grader compared to a junior in high school is extreme especially with a fastball. 
In addition to the obvious talent difference, the junior/senior field is an adjustment too. In the age group below, you play on a field that is 60 feet from each base and 45 feet from the pitcher's mound to home plate. In juniors/seniors, the field is 90 feet from each base and 60 feet 6 inches from the pitcher's mound to home plate. That's the same size of an infield in Major League Baseball. 
However, it was in my second year at this level that I joined the Red Team. By this age group, teams go by colors because apparently, we were too old to go by real team names. 
The Red Team is probably the greatest dynasty in the history of sports that you've never heard of.
We won five recreational championships in seven years and played in six total championships. The first run to the title was a perfect season and the perfect redemption for the disaster that is known as my eight-year-old Pirates team. 
What made that team special is that we never had a top varsity player on the team. We had a few guys who played varsity and were good ballplayers, but never the top guys. We had a bunch of guys that just never missed a practice, played hard every game, and won ball games. 
We also were fortunate that just about everyone on the team was good at some aspect of the game. Myself for example with a few rare exceptions was not a good hitter. I didn't let that bother me and honestly, it would be a lot easier now to deal with that now seeing guys strikeout 200 times a year yet make over $300 million. 
I was good defensively however, I locked up my spot at third base for the entire run of that team. I also could pitch a few innings with my below-average fastball even for little league and had success. We all could do something well and it caused us to win a lot of ball games. 
My love of baseball is far from limited to actually playing the sport. 
I still watch the Yankees for at least 150 of their games. I also watch many other games of teams I either hate with a passion or have no general issues with. I watch baseball on TV or in person whenever I can as often as I can. I'm still one of those people who believes a baseball game on the radio is something special. 
A prime benefit of having no social life in addition to valuing the greatest game ever over my friends I suppose. 
My favorite player has changed throughout my life. Most have usually been Yankees from Knoblauch, Derek Jeter, Andy Pettitte, Jorge Posada, Alex Rodriguez, and many more. All of whom still for the most part mean something special to me. 
Despite what people say a lot of athletes were my heroes. 
I firmly believe that baseball has the greatest history of any sport ever played, once you take the time to understand it's past. The players of the past seem to play right alongside the players today. It truly is one of the most beautiful parts of baseball. 
Baseball has also caused my only addiction in life which thankfully is just baseball cards. I used to think I had a decent collection, but then I met people who have over a million cards. I'm just happy with the 5,000 cards that I keep locked away. 
As with most people who collect cards, I can't mention them without saying what my best few cards are. I think that's a requirement for card collectors.
Without a doubt, my top three cards I own are my 1957 Willie Mays, 1961 Mickey Mantle, and 1962 Willie Mays. These three are the items I guard the most in my life and are a tremendous source of pride for me. 
Baseball will always be the greatest game ever played to me. I watch all sports and even play hockey and golf all the time but baseball is special. It's so personal and represents so many good qualities of not just sports but this nation. I will never stop loving baseball. 
As Billy Beane once said, "How can you not be romantic about baseball?"
Leave a Comment
About the Contributor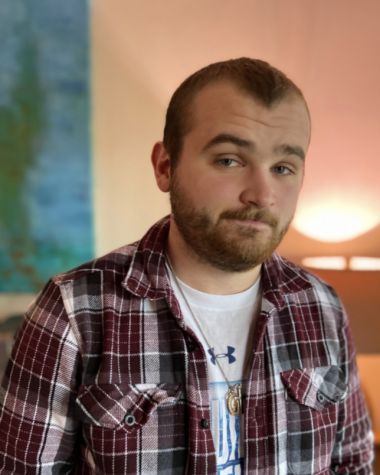 James Tiedemann, Managing Editor
James Tiedemann graduated from Mercy College in the May of 2022. He transferred there after graduating from SUNY Orange with his Associate's Degree in...