The Masters Is Back and Better Than Ever
The 2021 Masters Tournament begins this week just four months after the 2020 Masters was rescheduled due to the COVID-19 Pandemic.  
The 85th playing of the tournament is surrounded by numerous events, which have taken the forefront over the game of golf itself. 
The outside distractions range from five-time Masters champion Tiger Wood's being involved in a serious car accident less than two months ago. All the way to the drama surrounding the new Georiga voting law, which made MLB moved its All-Star Game out of the state. 
There were some calls by activists opposed to the voting law that demanded the Masters be moved out of Georgia. However, I assume many of the activists are unaware the Masters is the Masters because it is played at Augusta National Golf Club in Augusta, Georiga. 
If it were played anywhere else, it would simply not be the Masters. However, this is about golf and who will win the Masters so let's dive into it. 
While the course layout isn't any different from last November's tournament, the way it plays will be entirely changed. 
The fall setting allowed for a much softer than usual course, which led to Dustin Johnson winning his first green jacket along with just over two million dollars at -20.
The traditional April weekend for this tournament will definitely produce a much faster course all the way from tee to green.  This will radically change how players strategize for their opening rounds. Combine that with the DeChambeau effect, which is revolutionizing golf, and we are set up for one of the greatest Masters in history. 
Now with the stage set, who will come out on top of one of the grandest stages in all of golf? 
Defending champion, Dustin Johnson is looking to be the top favorites on Draftkings currently. It's the logical pick as he is also the defending FedEx Cup champion and absolutely dominated the final months of the season, including Augusta. 
He will no doubt be looking to boost his hall of fame level career with his third major championship. This should all aid in his pursuit.
However, I think the speed of the course this weekend will keep him just short of that top spot. I expect a great weekend, potentially top five. I'd expect Johnson at -12. 
Justin Thomas is undoubtedly in a win or bust mindset this weekend. The one-time major champion is coming off his best finish ever finish,  fourth place, at Augusta in 2020. He has been searching for the heights of the golfing world ever since winning the PGA Championship in 2017. 
Thomas' overall game puts him undoubtedly in the top five current golfers in the world talent-wise. His incredible iron play will be a major factor for him this weekend with the speed of the course. 
Barring an incredible letdown, I don't see how Thomas won't be in one of the final pairings on Sunday.  A win for him would be far from a shock, but I still think the green jacket will elude him. I'd expect Thomas around -13. 
In the world golf now finds itself in, it's impossible to have a fair discussion without talking about Bryson DeChambeau. 
The defending U.S. Open champion is absolutely playing the best golf he has ever played and just looks incredible when he smashing monster drives. The real effect DeChambeau will have on the game is still unknown, but the fact that Rory Mcilroy admitted he let it get in his head and he tried it out says a lot about what he's doing. 
DeChambeau has already talked about some of the lines he's experimented with in practice which are insane. He's looking at ball paths which Bobby Jones would have never dreamed about when he founded Augusta in 1933. 
I really expect big things this year from him, but I think he still isn't a Masters champion yet. The course's speed will prove too fast and put him in some difficult spots. This will force him to play more conservatives, which will keep him from one of the top spots. 
I have DeChambeau at -8. 
Now we get to our winner, who will bring home his second green jacket and fourth career major championship. 
Jordan Spieth is back. He proved that by winning the 2021 Valero Texas Open last weekend. It was his first win since 2017 when he won the Open Championship. 
His incredible fall from the heights of the golfing world since winning in 2017 has been tough to watch for fans of his. He was a young kid, off to one of the best starts ever, who seemed to have just fallen off a cliff. 
Everything that could go wrong, went wrong for Spieth in 2018, 2019, and 2020. Now it's different. 
The golfer we saw from 2015 to 2017 is back this season. He's had great finishes leading up to his win. Spieth's overall game is leaps and bounds better than the past few seasons. 
Keep in mind, Jordan has been on the top stage of golf as a major champion for six years now and he's doesn't turn 28 till July. He's a proven winner who has come back from the worst part of his career. 
Spieth is the man to beat with all the momentum this weekend. I have him finishing the weekend at -17. 
Leave a Comment
About the Contributor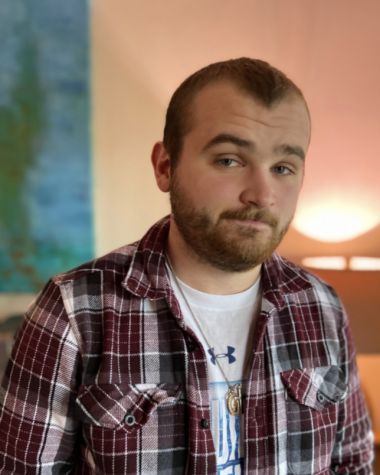 James Tiedemann, Managing Editor
James Tiedemann graduated from Mercy College in the May of 2022. He transferred there after graduating from SUNY Orange with his Associate's Degree in...