Gatti Leading Young Soccer Squad To Success
As the Mercy men's soccer team started the second half of play when they were down by one goal, it knew it had come to a critical junction in the season. Coming out with a fight in order to tie it up and get themselves on the winning end of this game against Bloomfield was exactly what they needed.
Then suddenly in the 61st minute of the game, it started to slip away even further. Bloomfield had scored their second goal.
The hole Mercy was in before was bigger this time than the last. But the effort to get out of it was just as strong.
In the 81st minute of the game, graduate Midfielder, Juan Gatti, was taken down inside their offensive scoring box resulting in a penalty kick.
Gatti found the lower left corner of the net for just his third goal of the year.
Teammates ran and jumped; they embraced and celebrated. They were ready to continue the fight to come back.
Unfortunately, the well-fought rally was not enough. As time ran out, the Mavericks remained willing to fight, but it was too late. The Mavericks had ended their two-game winning streak.
Gatti was standing with his head shaking in disbelief, only to be greeted by his teammates. He was patted on the back and congratulated on his goal. Focusing on rather the positive than the negative.
This was something Gatti had already learned about his close-knit group of guys that makes them more of his family than his teammates.
***
When listening to Gatti speak it is evident within the first word a thick accent reveals that English is not his first language.
Gatti came to America from Argentina to pursue soccer and to study International Business and Business Administration. "I believe it can't get better than New York City to do that," says Gatti about his business major.
His transition to America was not the smoothest. Not many people understood him when he spoke. Everything Americans did, from mannerisms to speaking, was a complete change. Even the culture shock Gatti witnessed before his very eyes were far different than the one he's used to from back home.
"It's a different language and culture here in America," Gatti says about the transition. "It was very difficult."
Originally going to Monroe College in New Rochelle, Gatti opted to transfer. Looking for other small schools such as Mercy, he didn't want an overwhelming environment with a ton of students in his classes. The small classes meant extra help from his teachers, making it easier to excel.
With small frustrations everywhere else, Gatti's escape is soccer.
"I am happy when I'm playing," Gatti started to say, "it is a moment when you forget everything else and just enjoy the moment. You forget about problems, work, money, everything – and just enjoy the game."
Playing soccer is something that comes naturally for Gatti.
"In Argentina, you breathe soccer the moment you're born," he says.
Although his accent may give him minor issues in his everyday life, it has never affected him out on the soccer field at all. His teammates sometimes even joke around with him about it, but it's not a worry when Gatti's on the field playing the game and sport he's grown up loving.
"Knowing very little English, it was difficult until I met everyone on the team. They were all Spanish speaking and showed the greatest support for me," said Gatti about his teammates, "they're camaraderías!"
Camaraderies; Gatti used the term in Spanish, later translating it, to explain his relationship with his teammates. It means a friendship among people who spend a lot of time together.
Now it is Gatti's last season with his camaraderies. And, after last season, he knew there had to be many changes to be made after finishing the season on a sour note outcome with a record of 3-14.
He knew it was time to start his last college season on a high note. He was confident. Very confident.
Men's soccer team recruited fourteen new young players. This was something Gatti was happy to be a part of helping in finding the best of the best. But skills were not the only thing that Gatti was looking for in these young men.
His goal was to "not only build a team but to also create a family on the field," Gatti says about the recruitment.
Currently, the team is 4-5 (as of press time), already one win better than last year, and only half way into the season.
The trust on the field is something Gatti believes is needed to have success and do well on the field.
"I trust my teammates because I've seen them work very hard from the first day of preseason and I know they will never give up," said Gatti.
But there is no language barrier on this team. When Gatti refers to his teammates as his camaraderies, his indeed meaning is his family.
"They are warriors, and they are very talented soccer players."
The team is coming together; bettering each other every day. And although they are not quite yet where they need to be, it is all stepping stones to get where they want to be.
Leave a Comment
About the Contributors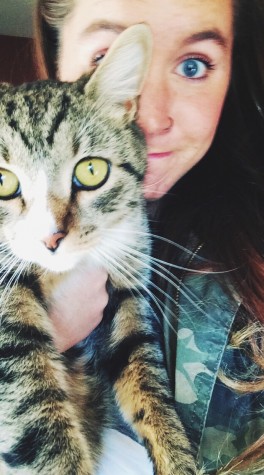 Marie Roser, Managing Editor
Marie Roser is from Kingston and attends Mercy College for TV and Radio Production. She was on both the field hockey and lacrosse team for four years at...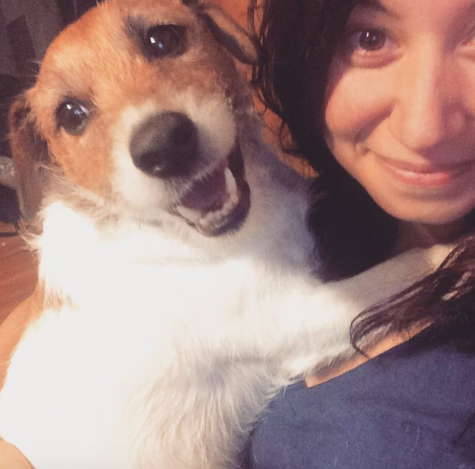 Kayla Simas, Managing Editor
Kayla Simas is a Journalism major at Mercy College. She's from the forgotten borough of New York - Staten Island. She's an avid coffee drinker and enjoys...