Wilcox Named Captain; Men's Lacrosse Wins First Game
A game winning goal less than 40 seconds into overtime would just about make any athlete's infinite moment stick out forever.
For Nick Wilcox, a junior who's majoring in mathematics, is no different.
Wilcox was only four years old when he began playing lacrosse, thanks to his father's encouragement.
"He wanted my brother and I to both play and so we did," said Wilcox.
Throughout the past sixteen years, Wilcox has been on the field, he's played different positions, but currently plays as a midfielder for the Mavericks.
"I liked scoring and understood the defense," said Wilcox. "It's more running and it just suits me best."
Earning a starting position his first season as a Maverick, Wilcox played in all sixteen games and finished second on the team in assists.
"Being ranked number two as a freshman was a big achievement," Wilcox said. "It felt good my first year to know I made such an impact. It's good to make an impact as a freshman, in general."
That achievement carried over to his second year as a Maverick when he finished fourth on the team in total scoring in 2015 with 22 goals and 10 assists on 73 shots. He scored at least one goal in the first fifteen straight games, an impressive achievement. 
The team displayed a balanced attack that took it to the post season.
"With new players on the field, goals were no longer made by certain people. It was made by many throughout the team," Wilcox started to say. "That's what made it more spread out."
"But I still ranked high on the team, which is still an achievement in itself," added Wilcox.
Although the goals were variously spread out, it didn't prevent Wilcox from a game winning goal last season. It's a victory moment that Wilcox often reflects on against Rollins College.
"We were in Florida; in the first quarter we were losing 4-0 and realized we had to step it up," Wilcox began to say. "We ended up making a comeback to tie the game 8-8, going into overtime."
And then it happened. Wilcox had his chance; he decided to take the team's fate into his own hands.
"I scored the game winner to win, 9-8. It was definitely one of my best moments on the field," Wilcox said with a smile as he refers to it as his victory moment.
Wilcox, coming off a season where he scored 32 points in seventeen games,  also adding nineteen ground balls, looks to have his number increased with added experience, this season. 
Perhaps Wilcox's hard work on the field as an excellent two way midfielder, led him to be more than just a midfielder and team player.
At the end of last season, he was asked to be one of the captains on the team, another achievement Wilcox can add to his list.
"My coach was impressed that I went from scoring eight goals my freshman season to scoring 22 my sophomore year," Wilcox started to say with a smile.
"He thought I'd be a good leader and role model for others on the team."
"I was honored, it means a lot that my coach thought that highly of me," Wilcox added.
Heading into this season, the United States Intercollegiate Lacrosse Association (USILA) Preseason Coaches Poll, Mercy men's lacrosse is ranked number fourteen. Wilcox, on the other hand, is in a little bit of a debate about that standing.
"It's nice to be on that list, but we could do better," Wilcox started to say about his team. "We can definitely do better and we'll prove it."
After coming off a 10 and 7 record in 2015; a season that saw the Mavericks advance to the ECC playoffs for the first time in Mercy College's history and an appearance in the ECAC Championship game, they still have hope.
"Anything less than the ECC would be a disappointment," Wilcox started to say. "It was the first time Mercy made it that far."
Last season, Mercy finished with  10-7 record. The team lost, 13-7, against NYIT in the semifinals of the East Coast Conference tournament. In Mercy's first ever postseason berth, it was edged, 12-9, against Pace University in the ECAC Division II Championship game.
"The goal is to make it to the NCAA this season," Wilcox said in a determined voice. 
"We have returning players and twelve new freshmen to take us far," Wilcox added. 
Along with Wilcox, returning this season are midfielders, Robert Rossi and Kyle Stockton. Rossi was Second Team All ECC selection after scoring a team-high-tying 38 goals and ranking second in the team in 2015 with 54 points, while Stockton was an All ECC Honorable Mention selection in 2015 after finishing with 38 points on 19 goals and 19 assists. This trio of midfielders are a vital part to the Mavericks success.  
"They're just as confident about a winning journey as I am this season," said Wilcox.
The first game against Lincoln Memorial University was canceled due to inclement weather and will not be rescheduled. Mercy exploded in their opener, 20-4, against American International. Wilcox scored a goal in the contest. Senior Bobby McDonough erupted for five goals, while Kyle Stockton, Ryan MacSpadyen and Thomas Lackaye recorded two goals. A.J. Pellati made five saves in goal.
The first conference game is March 12 against Chestnut Hill. 
Leave a Comment
About the Contributor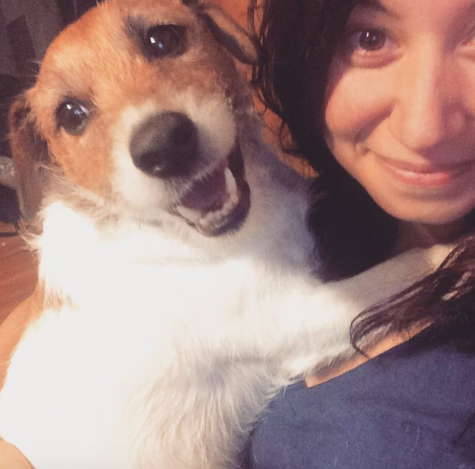 Kayla Simas, Managing Editor
Kayla Simas is a Journalism major at Mercy College. She's from the forgotten borough of New York - Staten Island. She's an avid coffee drinker and enjoys...