McDonough Overcomes Health Scare And Begins Seasons With Scoring Eruption
The summer before Bobby McDonough's sophomore year would be a summer he'd never forget. It would be a summer that would change his life forever.
It started with not feeling well for a little while. Then, one day as McDonough was hanging out in his kitchen, he passed out.
With no recollection of what transpired, he only remembers falling, and then waking up in a state of confusion. That's when McDonough knew something was wrong, but what it was, he was unsure of.
A trip to the hospital would give him answers and result to months of lying in bed, with no school or lacrosse to occupy his mind.
McDonough, a senior majoring in accounting, is now playing his last season as a Maverick after a bumpy road, and is ready to make up for lost time.
***
Falling in love with lacrosse at such a young age, McDonough began playing when he was in kindergarten.
"Many of my relatives played lacrosse. That's how I began to love the sport," said McDonough. "It just runs in my family."
Starting his Maverick career in the 2010-2011 season, McDonough's journey came to a pause the following summer. It was something he never imagined would happen to him.
"The summer going into my sophomore year, I was feeling awful for a while, then one day passed out and went to the hospital," McDonough said.
He doesn't remember much of the day, but remembers the the fear he felt every day during his week stay in the hospital while waiting for the doctors to give him a diagnosis.
"I was diagnosed with a heart/blood pressure problem called POTS (Postural Orthostatic Tachycardia Syndrome)," McDonough started to say. "When I found out what it was, I was scared."
McDonough continued, "It basically affected the blood flow to my head and I wasn't able to stand up for a long time. I had to stay in bed. I just wanted it to be over so I could get back to being myself." 
For months, McDonough's life consisted of lying in bed and going to his cardiologist. He was restricted from going out with his friends, playing lacrosse, or anything else he wanted to do.
"One thing for sure, I was definitely caught up in every movie and TV show," McDonough laughed.
During his recovery, McDonough's family, friends and teammates were very supportive, keeping him up to date on everything.
"They would come and visit me all the time," said McDonough.
Recovery took a while, but through time, doctor visits, and medication, McDonough was back on his feet, just in time for the Maverick's 2012-2013 season.
"I came back excited," said McDonough.
That was until his condition came back.
"I started feeling the way I did when I first got it," McDonough started to say. "I went back to my cardiologist and he put me back on the medications."
He was forced to miss the 2014 season.
After another year filled with recovery, McDonough was cleared completely to come back for the Mavericks 2014-2015 season. He was more than excited to be back on the field playing lacrosse again. 
"It was weird missing two seasons when I've played every spring since I was in kindergarten," McDonough explained. "When I came back, it was like I never left. I was just glad I was able to come back."
Starting his last season playing lacrosse in the 2016 season, McDonough was the game's leader in the Mavericks first game. It was noted as his best game as a Maverick, as he scored five goals and helped defeat American International, 20-4.
"I'm really happy to have started my last season on a high note," McDonough began to say. "I hope I can continue to play well and help my team reach our goals and end my career here satisfied."
March 12 marked the Mavericks ECC opener as they were ignited by a game-winning goal in overtime from freshman Bobby Chillianis. The men's lacrosse defeated Chestnut Hill College with a score of 9-8.
Senior Kyle Stockton assisted on the game-winner and ended the game with a game-high four points on two goals and assists. Stockton, now standing with 101 career points, is the third Maverick in Mercy College's history to reach the 100 point plateau.
With a loss against Dowling College on March 19, the Mavericks are now at 4-2 in the standings.
With his senior year coming to an end, McDonough refers to it as a weird feeling, but looks forward to his life after college.
"I've been here for so long, it feels weird that it's my senior year," McDonough started to say. "It's not only my senior year but also my last season playing lacrosse."
"I don't think I'll continue playing after this. This will be my last season," McDonough adds as he reassures about his post-college life. 
"I'm ready to move on from lacrosse."
Despite the rocky road McDonough experienced his time here that put a hold on his college life, he speaks of the condition as being a blessing in disguise for what is ahead of him.
"Being diagnosed with POTS was definitely a blessing in disguise," McDonough said. "My condition taught me not to take anything for granted because the things you love to do can be taken away in the blink of an eye."
Leave a Comment
About the Contributor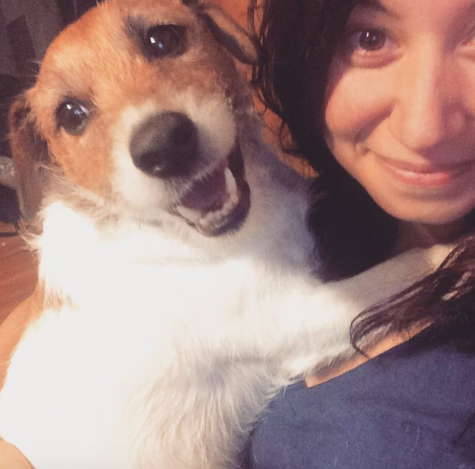 Kayla Simas, Managing Editor
Kayla Simas is a Journalism major at Mercy College. She's from the forgotten borough of New York - Staten Island. She's an avid coffee drinker and enjoys...