Davidson and Lady Mavs Start Out At 5-1
Less than a minute on the clock, the Mavericks needed one goal in order to force the game into overtime against Roberts Wesleyan College. Grace Davidson, with a clear vision and full heart of the game, was unstoppable.
She had the ball on the attacking end and dodged her defenders, as she headed straight for the net, Davidson did a sword switch dodge, beat her final defender, and shot the ball into the net.
Score!
The Mavericks and the crowd were going crazy as the intensity of the game went to the next level as the game went into overtime. She and her team were full of passion and fire. 
Davidson, a sophomore majoring in Occupational Therapy, blames it on her roots for the love she has for the game.
"I come from West Islip, Long Island," Davidson said, referring to the sport being regarded as religion in that area.  "Growing up, all my friends and their siblings played, and I decided I wanted to join."
Starting lacrosse in the seventh grade, Davidson also played soccer her whole life. When she left her school's soccer team, she picked up field hockey when she was in the eleventh grade.
When Davidson came to Mercy, she decided to stop playing field hockey and soccer, as she continued her love for lacrosse.
"I love the game of lacrosse," Davidson said. "It's taught me teamwork, dedication and loyalty, to name just a few things."
Davidson adds that she finds it to be a great competition that she's able to play against females that she grew up with and have played with in the past.
"Now that we all go to different schools, it's great when we compete because we all share the love of the game together," said Davidson.
Davidson admits that her coach had a big influence on her decision to play on the women's lacrosse for Mercy.
"I love my coach," Davidson started to say. "She's always making me a better player."
"She knows what type of player I am and helps me in every aspect on and off the field," said Davidson.
Davidson, playing her first season as a Maverick last year, was one of the five players to play and start in all 17 games, and says she felt a great sense of accomplishment in that fact.
"Usually for a freshman, that is not likely because there is a lot of competition for those spots," she said, referring to her position as midfield. "It takes a lot of endurance."
She believes that hard work and dedication truly pays off and always shows through.
"Me playing and scoring was the result of my hard work," said Davidson, as she thinks back on her favorite memory from last season – that time when the team was done one goal with time expiring to Roberts Wesleyan College 
"I dodged my defenders and scored the game-tying goal with one second on the clock which brought us into overtime," said Davidson. "We wound up winning the game as Kerri Watson scored the game-winning goal on her Senior Day."
She pauses to let the memory soak in one last time.
"It was definitely an intense game to remember," added Davidson.
Davidson admits that her hard work came a long way as she proved this when she was named ECAC Co-Rookie of the Week and ECC Rookie of the Week during Week seven.
"I felt extremely accomplished, especially for the fact that lacrosse is a team sport," Davidson began to say. "Every single person is an asset in some way; they all have a role."
"My team is full of amazing girls, we work so well on the field because of how close we are off the field," said Davidson. "We're all great friends and have great chemistry when it comes to games and practice."
Davidson explains that each of her teammates are motivational and bring positivity to practice and the games.
"We pick each other up when someone's having a rough day or practice and always have each other's back," Davidson said. "We would do anything for each other."
She added, "We're so much like family that when I was named Rookie of the Week, they were supportive."
Being recognized only pushed Davidson to work harder and gave her more of a drive to do better in upcoming games, as well as seasons to come.
Starting her second season off, Davidson recorded the game's high-tying three points as the Mavericks traveled to STAC. She also recorded the season high-tying six points.
The Mavericks are on their best early season start since their 2013 season, as they moved up to 5-1, following their 16-3 victory over Philadelphia University.
Davidson added a game-high four goals while DiFusco ended the matchup with a game-high five points on three goals and two assists. Freshmen Sarah Koehler and Kela Gelling netted one goal each, as well as sophomore Emily Jehle and junior Alexa Haines. Freshman Hunter Isnardi tallied two goals while senior Meg McNally finished with three goals.
Davidson, with a clear vision and full heart of the game, feels that no one can stop this Maverick from completing a successful season alongside her fellow Mavericks.
"We started out great and I hope we keep up our intensity and continue to push forward every day in the right direction," Davidson said about her team.
"The team this year is extremely special."
Leave a Comment
About the Contributor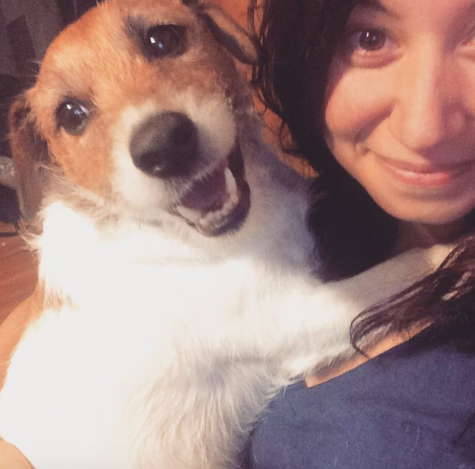 Kayla Simas, Managing Editor
Kayla Simas is a Journalism major at Mercy College. She's from the forgotten borough of New York - Staten Island. She's an avid coffee drinker and enjoys...