Stockton Becomes Third Player To Score 100 Points
Tied at 8-8 with the Chestnut Hill Griffins, the Mercy Mavericks won the ensuing face-off. After calling a timeout, they got a shot off but it was no match for the Griffins goalie, as he made the stop.
Feeling up to the challenge, the Mavericks stepped up their game as Michael Schneider made two key stops in goal, sending the game into overtime.
As the game opened its overtime period, Mercy won the face-off before Kyle Stockton had a shot stopped. The Griffins brought the ball onto the Mavericks end of the field, but Ross Schnitzer made a forced turnover that took the team into the Griffins' zone.
Then, Stockton saw his opportunity. He took the ball in front of the net as Bobby Chillianis swept it into the back of the net, ending the Griffins' winning streak.
It was not only a great day for the Mavericks on March 12 with an exciting overtime victory, but for Stockton, too.
Stockton, a graduate student who's studying for his MBA, also studied criminal justice during his undergraduate, just completed his final season of lacrosse.
"I began playing when I was in the third grade," Stockton began to say. "I come from a family where everyone plays lacrosse – all my brothers play the sport."
"Growing up, since I was super athletic, I played midfielder," Stockton said. "I was a good runner and midfielders have to run a lot. It just felt right for me, you can say."
Starting his Maverick career in the 2013 season, Stockton has created a pregame ritual that he truly believes has helped him achieve where he is today.
Along with his roommate, Peter LoParo, Stockton gets up early, has a cup of coffee with oatmeal and eggs, as they watch motivational speeches on Youtube and listen to music, in order to prepare for each and every game. If it's a home game, Stockton arrives at the field early enough to warm up beforehand.
"I normally bike a mile to warm up my legs," Stockton said, as he explains how his ritual is important and makes him a better player.
A better player is what some may call Stockton as he's made a great contribution to the team, just as equally as his fellow teammates.
"The team is not one player oriented," Stockton said. "Everyone shares points, goals, and assists."
Though the team is not one player oriented, Stockton has had a pretty successful career as a Maverick on his own.
He was ranked number four on the team in points and goals and ranked third in assists, his freshman year. The following season he ranked second on the team with 22 points and third with seven assists.
Ending last season, Stockton ranked third on the team, with 38 points on 19 goals and 19 assists, as well as being All-ECC Honorable Mention.
"It's a good feeling because I know I was able to help my team win games," said Stockton.
Helping his team is something Stockton enjoys, which is why, during last season's playoff game, he felt bad that he wasn't able to help his team.
"I had a level two ankle sprain," Stockton said. "I couldn't help my team to give them a better chance at winning."
Aside from ranking pretty high on the team, they were not the only achievements Stockton has attained being a Maverick.
During the game against Chestnut Hill in the 2015-2016 season, not only did he have a game-high four points and assist in the game-winner, Stockton became the third Maverick in Mercy College history to reach the 100 point plateau.
"I knew I was closing in on 100," Stockton began to say. "I kept an eye out."
"I was also asked by my coach prior to the game actually to  put it all together."
And he did just that.
Recalling that day, with a smile on his face, Stockton began to say, "No. 24  (Ryan MacSpadyen) gave me my 100th point when I assisted him in a goal."
"Everyone knew that was my 100th point," Stockton said. "My teammates came running up to me, all in a huddle, giving me hugs and everyone told me, 'Good job!'"
Feeling proud, Stockton knows his hard work since the third grade has paid off as he refers to it as a "special feeling" to be just the third Maverick to achieve that feat.
"I felt like I could finally breathe. I finally made it on top, where I wanted to be and made a great achievement that I'll always remember and take with me."
Stockton's name is now added next to Michael Marzocca, who graduated in 2013, and Jesse Wood, who graduated last year as the program's all-time leader in goals, points, and assists, with 286 points.
Mercy men's lacrosse are currently ranked number 13 in the USILA Division II Coaches Poll. Stockton believes his team could definitely do better on the poll and have more discipline to make it higher on the ranking, as he says, "Hey, you live and learn."
"The team has made great accomplishments this season," Stockton began to say. "With 12 new players this year, they've made it possible."
"We have two more games to improve."
The game against LIU Post, Saturday, had the Mavericks ready to fight but ended in a loss. With a score of 10-9, the team is now standing with a 9-4 overall, pushing the playoffs out of the Mavericks reach.
Senior Rossi erupted with a team-high three goals, while nearly overcoming a four-goal deficit. Adding to the competition, junior, Wilcox added a goal and three assists, while Stockton ended with a goal and an assist. Freshmen, MacSpadyen netted two goals and an assist, while Chillianis tallied two goals for the day. Senior LoParo capped off the game with a team-high four ground balls.
Stockton now has 118 Mav career points.
The final game of the season for the Mercy men's lacrosse was on April 30, as they hosted Seton Hill at 12 p.m. on the Mercy field, where they lost 12-8. The season will conclude on May 4 as the travel to LIU Post  to play the ECC conference semifinals game. Mercy lost, 10-9, in the previous matchup.
With only one more game as a Maverick, Stockton's feelings were a bit somber about the season's halt.
"I've been playing for over ten years now," Stockton said.
"For the first time, I won't be able to compete for championships or have a good time on the field."
Instead, Stockton will have thirteen years to reflect on all of the lessons lacrosse has taught him, as he enters his career in the business world, with the possibility of coaching as a hobby.
"I learned teamwork, organization skills, time management, and people skills," Stockton began to say. "But I learned that my team and the entire athletics are more of like family than ordinary people."
Knowing his accomplishments as a Maverick, Stockton is proud to say his brother is looking to play lacrosse for Mercy and supports him 100 percent.
"Mercy's a great place to play lacrosse. I've grown up since I came here," Stockton began to say. "I'm thankful for my coaches and teammates.
"My coaches have mentored me since I was a freshman, and wish my brother the same."
Stockton truly believes that if it wasn't for his coaches mentoring him and being a part of the team he is, he may not have reached his 100 point plateau. And, because of that, Stockton is beyond gracious and happy his name will be at Mercy College, even after he's gone.
"Hopefully, no one beats me out," Stockton said jokingly.  "My name will be here for a very long time!"
Leave a Comment
About the Writer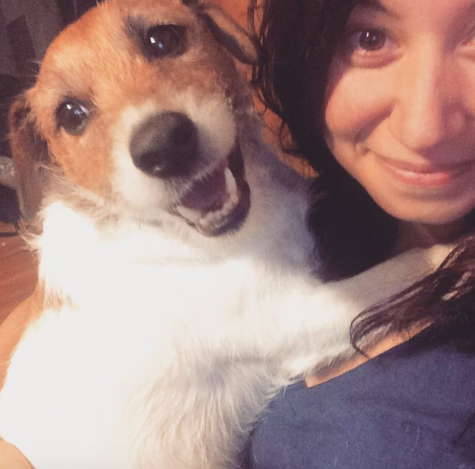 Kayla Simas, Managing Editor
Kayla Simas is a Journalism major at Mercy College. She's from the forgotten borough of New York - Staten Island. She's an avid coffee drinker and enjoys...