Volleyball Win 3 Of 4 Games In A Week
The Mercy Mavericks Volleyball team is on fire! They have now won three of their last four-games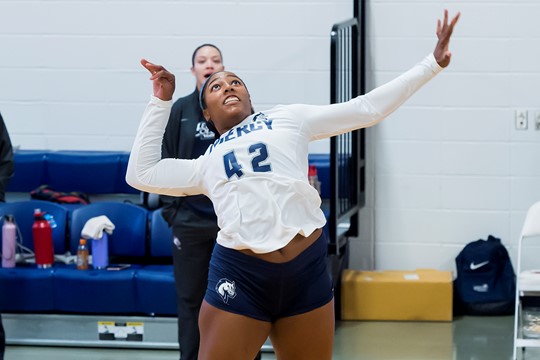 The Mercy Mavericks Volleyball team is on fire! They have now won three of their last four-games
Mercy earned a 3-0 (25-15, 26-24, 25-17) victory over Saint Michael's College on October 1st,  at the Victory Hall Sports Center. The whole team had a great day, contributing to the win
Mercy hit .260 with 43 kills and 33 digs and Saint Michael's hit .232 with 22 kills and 26 digs.
Imani DeBose had a team-high 14 kills and sophomore Loreto Nunez Casal also contributed with nine kills.
Junior Natalia Garcia recorded six kills, with 26 assists and three digs with sophomore Selma Vulic had six kills and 13 digs.
Junior Adriana Lopez-Soto had eight digs and freshman Stéphanie Lankhorst had a match-high eight aces.
They then would travel up to Daemen College on October 4th, dropping a 3-0 (24-26, 9-25, 19-25) decision to ECC foe Daemen College on Friday night at Lumsden Gymnasium.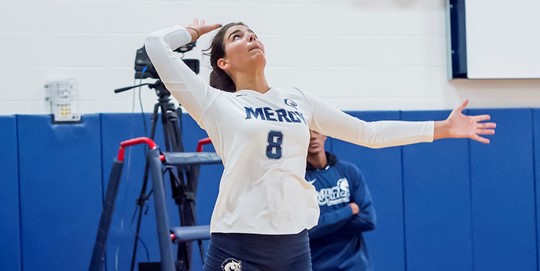 In the losing effort, Mercy had a hitting percentage of .067 with 26 kills and 36 digs and Daemen hit .296 with 43 kills and 40 digs. Garcia led the Mavericks who had a game-high 23 assists and a team-high eight kills from sophomore Vulic.
In the third game of the week, Mercy would travel up to Rochester NY to face Roberts Wesleyan College and picked up a critical road win.
The Mavericks now (7-10, 1-2 ECC) pick up their first ECC win and are off to their best 17-match start since 2013 when they started 8-9.
Leading the way was Nunez Casal with a career-high 19 kills.
Playmaker Natalia Garcia assisted the way to victory with 44 assists. She now has 483 assists this season. This was her 7th game of 30+ assists in a game this season.
Mercy hit .296 with 57 kills and 57 digs and Roberts Wesleyan hit .132 with 41 kills and 56 digs.
Head Coach Georgia Efthalitsides and the Mavericks resume action on Wednesday, October 9th when they play at Molloy at 7 p.m.
Leave a Comment
About the Contributor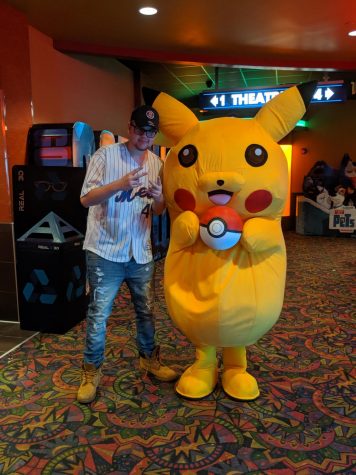 Dan Rebain, Impact Staff
Dan is a VERY TALL person, a sports enthusiast that can't stop talking about FOOTBALL, HOCKEY, BASKETBALL, SOCCER, and MMA. Also, he's making jokes on...