Volleyball Falls to #1 Molloy In Mavericks First ECC Appearance Since 2008
In Mercy's first ECC conference tournament appearance since 2008, junior Natalia Garcia recording her 1,000th career assist But the No. 4 seeded Mercy College volleyball team dropped a 3-0 (15-25, 13-25, 15-25) decision to No. 1 seeded Molloy College in an East Coast Conference (ECC) Volleyball Championship Semifinal matchup on Friday night.
The Mavericks (14-18) see their season end after qualifying for the ECC Championships for the first time since 2008. Mercy also finished .500 or better in ECC play for the first time since 2005. The Lions (24-4) will face the winner of Bridgeport/Daemen in the ECC Final tomorrow.
Garcia now has 1,005 career assists after recording a double-double by way of 20 assists and ten digs. Sophomore Loreto Nunez Casal had a team-high 11 kills and junior Adriana Lopez-Soto had eight digs.
The teams were tied at 5-5 in the first set after a Nunez Casal kill. Molloy answered with an 11-1 run to take a 16-6 lead. The Lions led the rest of the set, earning a 25-15 set one win.
Mercy took an early 2-1 lead in set two after a Nunez Casal kill. However, Molloy went on a 7-0 run to take an 8-2 lead. The Mavericks later made it 13-8 on a Nichole Rivera Maldonado kill, but the hosts stormed back on a 6-1 run to take a 19-9 lead they would not relinquish in taking set two.
The Mavericks scored the first point of set three on an Imani DeBose kill. The Lions ensued with a 6-0 run to take a 6-1 lead and increased the lead to 14-6, forcing a Mercy timeout. Molloy later built the lead to 22-9 and despite a late Mercy rally held on for the set and match victory.
Mercy hit .053 with 25 kills and 43 digs and Molloy hit .288 with 41 kills and 62 digs.
Mercy will be in a great spot heading into the 2020 season. They will be losing four seniors, break out star Imani DeBose, Ciara Rosado, Jessica Berka , and NeKendra Liddie.
With great seasons from junior Natalia Garcia and sophomore Loreto Nunez Casal, they'll look for continued success in the 2020 season. And with another freshman class, the Mavs will look the continue an up clime in the ECC conference.
Leave a Comment
About the Contributor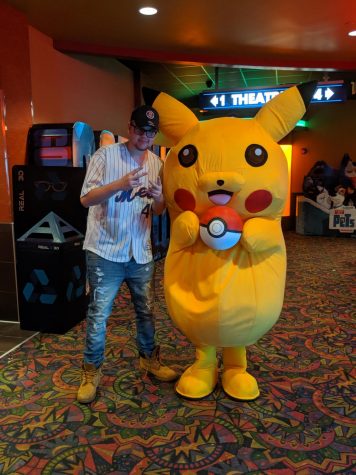 Dan Rebain, Impact Staff
Dan is a VERY TALL person, a sports enthusiast that can't stop talking about FOOTBALL, HOCKEY, BASKETBALL, SOCCER, and MMA. Also, he's making jokes on...