Athletic Department Undergoing COVID-19 Adjustments
The Mercy College athletic department is making adjustments for the winter and spring sports competitions.
Mercy College is following the New York state guidelines, which can be found here. In addition, the athletes and coaching staff are getting tested for COVID-19 weekly. The amount of testing performed is varied by the amount of contact during competition. Basketball and volleyball (if played without masks) are the only high contact sports at Mercy College, which would require more frequent testing. Intermediate contact sports consist of soccer, baseball/softball, and lacrosse. Intermediate contact sports require 25-50 percent surveillance testing.
Mercy College athletics is also testing day of or testing in advance to have results on the day of competition, depending on the test type. If there is a positive test, the game is postponed immediately, and everyone on the team who tested positive is retested. For basketball games, they are also testing those working the scoreboard and announcers.
The East Coast Conference recently came out with procedural changes for spring sports. Some significant changes include that no spectators are permitted at any games. Athletes are allowed to opt-out due to safety concerns, and the championship style of play will be altered to keep athletes, coaching staff, and referees/umpires safe during competition.
In a press release, the ECC commissioner Dr. Robert Dranoff commented on the changes, "We know the sport seasons will look different, teams may still opt-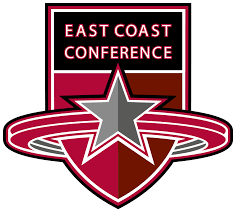 out, and we will have to make adjustments to the championship events, but our goal of trying to provide a safe and positive experience for ECC student-athletes has not changed."
Athletes aren't the only people undergoing changes in this process. The coaching staff and athletic trainers are making on-the-go adjustments to ensure the safety of everyone involved. Mercy College's Head Athletic Trainer Billy Elliot underwent changes in his primary responsibilities dealing with athlete readiness, effective treatment, and personal relationships.
"The biggest change is the fact that we have such a limited space and time in the training room to do our normal routine. It's limiting our interaction with what we would be doing on a daily basis with pre and post-practice or games," Elliot commented.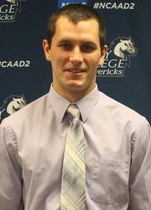 Athletes have a shorter time to be tended to with either new or nagging injuries. In some cases, athletes are sent with a list of exercises to do at home to help recover independently without the supervision of the athletic trainers due to limited space and COVID-19 protocols.
"One thing that remains a positive is the one on one time. For that one person, it's really beneficial – for the rest of the team, it's going to affect them."
While procedural changes are necessary, there is an extra piece that complicates the trainer's work. Due to COVID-19 restrictions, Elliot hasn't been able to get to know his new (freshman or transfers) athletes, which can directly inhibit the athlete's effectiveness or readiness.
"It's harder to build that relationship with an athlete. You don't get that full feeling of knowing a person – not being able to see their face, reactions, or body language when they're talking throws you off."
Mercy College spring sports are in full swing of practice. The first home game is men's lacrosse taking on Dominican on March 5 at 3 p.m. Women's lacrosse opens at home on March 10 against St. Thomas Aquinas College at 3 p.m. The next day, baseball will face Bloomfield College at home at 3 p.m. Finally, the softball team plays their home opener in a double-header against Dominican College at noon and 2 p.m.
Mercy College is also going to host the men's and women's lacrosse championships on May 8. Baseball and softball underwent seeding and tournament changes in playoffs. Now, the sports will play a best of three series, one seed against the four seed, two seed against the three seed, then the winners playing a best of three for the championship. This differs from the double-elimination style that the conference used before. The softball semifinals will take place on May 7-8, with the championship on May 14-15. The baseball semifinal will take place on 14-15, and the championship is on the following weekend, May 21-22.
Leave a Comment
About the Contributor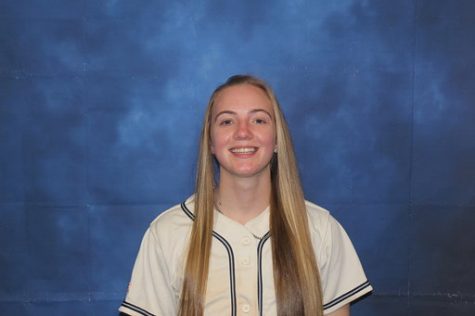 Casey Akers, Impact Staff
Casey Akers is a senior at Mercy College. Casey is a captain on the softball team and a member of the Maverick Standing Together group. She is majoring...