A Look Back at My Favorite Haim Songs From 'Days Are Gone'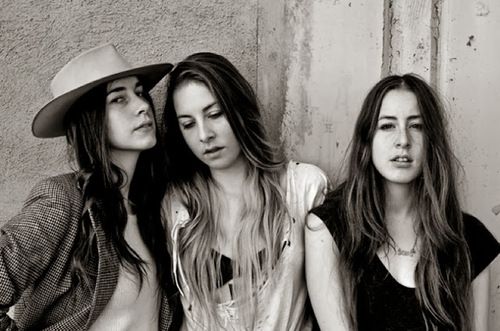 The ladies are back….
Something to Tell You, the long awaited follow-up album to Days Are Gone, the 2013 debut from Los Angeles based girl band Haim, will be here this summer. And with the release of the music video for "Right Now," one of the album's new tracks, it's only fitting to revisit those catchy songs from Days Are Gone that Danielle, Este, and Alana Haim convinced us we had always wanted to hear. Though I love them all, here is a list of my order of favorites from the album that turned me into a fan forever.
11. "Honey & I"
At number 11, this pleasant guitar driven track starts off slow but picks up tempo exhibiting that signature Haim sound, a mix of fast and slow beats with the intertwining voices of the Danielle, Este, and Alana, that is only to be perfected in several of the album's other songs.
10. "Let Me Go"
To narrow Haim down to just one style of music is impossible. This track is one of the reasons why this album is so unique. Departing from the melodious sounds of many of the other songs, the chorus of "Let Me Go" is chanted with conviction over two distinct tempos that seem to break the music into two different songs. The sound of the beautiful repetition of the lyrics, "I'm not one for leaving" and "I'll go on believing" toward the middle of the track brings to mind that classic vocal mixture of Lindsey Buckingham, Christine McVie and Stevie Nicks.
9. "Running If You Call My Name"
Speaking of Fleetwood Mac, "Running If You Call My Name" is like a modern take on that late 70s early 80s vibe, and Danielle's evocative tone is a perfect match with the time travelling airy quality of the song which now resides in contemporary sound. It is easily one of those songs you one day realize seems to have become a part of you and find yourself singing or humming though you haven't heard it in a while.
8. "The Wire"
This song grew on me over time. When I first heard it I didn't think it was nearly as good as the rest of the album, but after a while "The Wire" found its place among the others. And whether I liked it or not, it was undoubtedly the first song from the album to get struck in my head.
7. "Don't Save Me"
The unforgettable melody of the chorus of this song is reason enough to love Haim. Though catchy like "The Wire," but more like a best friend suddenly coming out of her shell, "Don't Save Me" dances around barefoot in your mind with decreasing inhibition, and Danielle, who sounds like she's channeling Kate Bush at certain moments, seals her position with every note as a lead singer with a one-way ticket bound for increasing reverence for her vocal style.
6. "My Song 5"
Simply titled, "My Song 5" is a lot like "Let Me Go" in that they both sound like they come from Haim either 2 or 3 albums into the future or the past. Leather jackets only and a chip on the shoulder is a must, "My Song 5" abandons the rules.  It is experimental and heavy only to break for a melodious bridge before returning to Danielle's emphatic guitar riff, making it an instant classic.
5. "Falling"
The dreamy sounds over Este's danceable basslines in "Falling" make it one of the strongest tracks. Perfectly positioned as the first song to unfold the story of "Days Are Gone," it reels you in like a dream so satisfying that you're subconsciously begging yourself not to wake up from. If you like this song there is no turning back. Entering the top five, "Falling" is an unabashed and showy display of what these ladies are capable of. It is the best of Haim.
4. "Go Slow"
Quite possibly the song I've played the most. "Go Slow" reminds me so much of a Wilson Phillips song, and what puts it so high on the list is that regardless of whether you can sing or not, once you get to the chorus you just gotta go for it and belt it out every time.
3. "If I Could change Your Mind"
This song which carries the same charm as songs from late 80s R&B/Pop girl groups like The Good Girls is what helps to round out "Days Are Gone." From guitar and drum driven beats, the departure to a light dance song that still bridges the album together by the sound of Danielle's voice and lyrics such as "Memories take me back to all the wildest times," can't help but make you smile.
2. "Days Are Gone"
For me "Days Are Gone" is always at war with "Forever" for the top spot. The beat is irresistible. Though it was not released as a single, it could easily the best song on the album.
1. "Forever"
The one that started it all. From the moment I heard "Forever" it became one of my favorites and was the reason I bought the album. Infectious, feel good, and happy, "Forever" is one of those songs that people enjoy regardless of what type of music they listen to. Songs like "Forever" are just universal and have this rare ability to find their way into the hearts of everyone.
Leave a Comment
About the Contributor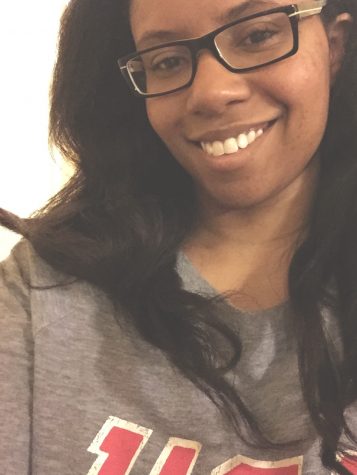 Christine Coleman, Staff Writer
Christine is an English major at Mercy College who is also minoring in Journalism. In her spare time she enjoys writing, dancing, movies (usually scary...