Top 5 Most Underrated Players in the NBA
In sports there, a lot of underrated players that don't get a lot of recognition or shine for what they do. The NBA has a lot of these players that typically aren't recognized by the mainstream media. Players that are underrated are vital to their team's success because they are the ones that help keep the team together. If there are no star players on a team, certain players who deserve recognition nationally may not get it because people tend to overlook their success. Here is my list of the top 5 most underrated players in the NBA.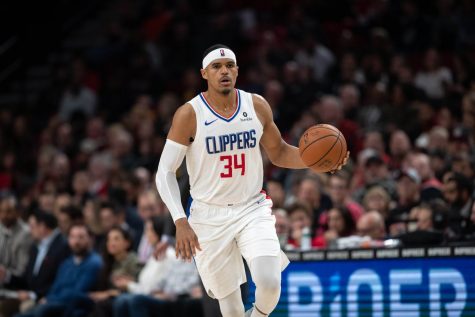 1. Tobias Harris is the most underrated player in the NBA today. Harris tends not to get a lot of recognition. He is the type of player a team needs in order to be a contender for a playoff spot. Harris is a very versatile player that has all the necessary skills to thrive in the modern NBA. He can shoot the three, post up with his back to the basket and he has a very dependable handle. This season Harris is averaging 21 points and he is grabbing 8.5 rebounds per game. He is also shooting 51 percent from the field and 41 percent from the three point Line. Harris has the potential to make the all-star team in the tough western conference.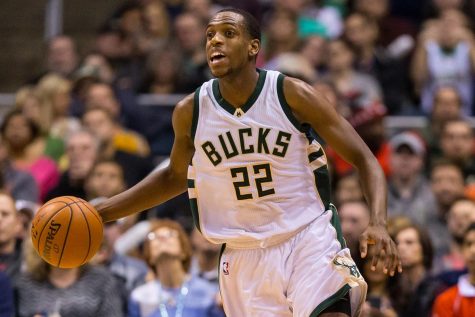 2. Khris Middleton is an underappreciated player because he plays in a small market. He is one of the players that has helped the Milwaukee Bucks get off to a great start in the Eastern Conference. Middleton is a great shooter that knows how to score. He is not an explosive player that will blow by his defender, but he uses his craftiness and shooting ability to produce on offense. This season he is averaging 18 points, 3.8 assist and 5.7 rebounds per game. Middleton doesn't get the shine and media hype as his teammate Giannis Antetokounmpo but he is going to be a vital part of the Bucks success this season.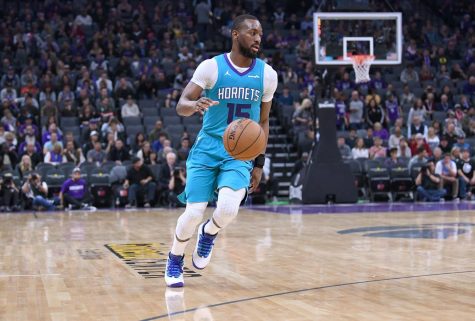 3. Kemba Walker is a player that gets overlooked in the debate about who are the best point guards in the NBA. In most peoples list he is probably not in the top 5. Walker is a very explosive player that can go off at any time during a game. At the beginning of the NBA season Kemba was having some of the best performances among all players. Against the Philadelphia 76ers he dropped 60 points and followed up that performance the next game by scoring 43 points against the Boston Celtics. On the season he is averaging 25 points, 6 assists and 4 rebounds per game. Kemba Walkers name needs to be mentioned as one of the elite point guards in the NBA.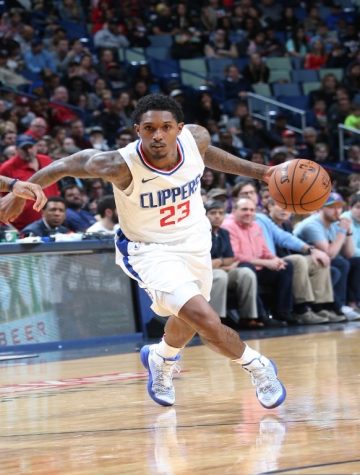 4. Lou Williams has completely been overlooked throughout his entire career. He is the best 6th man in the NBA and when he comes off the bench, he is instant offense. During last season Lou was completely overlooked for the NBA All Star team. Williams is averaging 17.6 points and 4.5 assist per game this season. He has won the 6th man of the year award two times and he potentially could add a third if he continues on his current pace.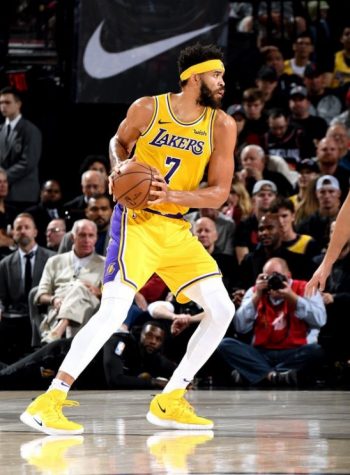 5. JaVale McGee has completely turned his career around and has become one of the most underrated players in the NBA. McGee was largely considered a bust early on in his career when he was playing for the Washington Wizards. In his career McGee was largely remembered for being a regular member on Shaqtin a Fool, for his constant blooper moments during games. He was rewarded with another chance to contribute to a team when the Golden State Warriors picked him up as a free agent. After winning two championships he signed with the Lakers and has become a very impactful player. This season McGee is averaging 12 points, 6.3 rebounds and 2.7 blocks per game. JaVale McGee should be a candidate for the NBA's Most Improved Player because he is having the best season of his career.
Leave a Comment
About the Contributor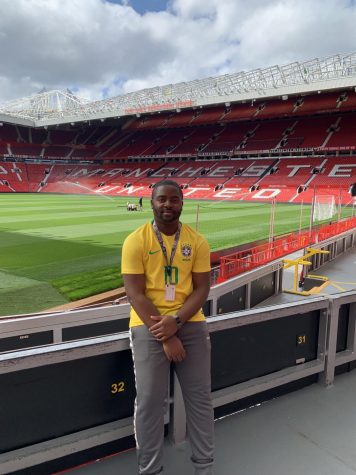 Chevaughn Hurst, Impact Staff
Chevaughn Hurst is a senior majoring in media studies with a concentration in journalism. He grew up in Jamaica and migrated to the United States at the...