7 Reasons Disney is a Break From Reality
I'm sure everyone knows of the magical place called DisneyWorld but some people still do not understand the hype of Disney. People like to say, adults can't go to Disney, they're too old.
Well, folks, that's false. Disney is a place for everyone. Within the past two years, I have been to Disney three times and heading on my fourth time this upcoming January. Every time I step foot on Disney property I feel at home, I feel like a little kid again. Disney is a break from reality.
1. The rides are mindblowing.
Most people that don't go to Disney think that all the rides are for babies and children but this is completely false. There are multiple thrill rides at Disney that adults can enjoy like; Space Mountain, Big Thunder Mountain Railroad, Mount Everest, Rock n Rollercoaster, and Tower of Terror are just a few of my favorites (well Tower of Terror isn't a favorite, I'm terrified of it actually). Even though these are a short number of rides, the kiddy-like rides are still just as fun because every ride at Disney is a whole experience itself, from the queue to the actual ride.
2. The food is magnificent.
The food there is hard to put into words. All of it is AMAZING. You will never be disappointed by what you get, even if its from a cart in one of the parks. There is something for everyone in the parks. Some of my favorites happen to be, Mickey Waffles, Pepperoni Springrolls, Chicken Fingers, and of course all the food at Epcot. Some of the restaurants there are beautiful and it is an experience, Be Our Guest is set in the Beast's castle where you can go into the library, Master's Room (where you can meet the beast), and the West Wing. Cinderella's Round Table is also a fan favorite, at this restaurant people can meet most of the iconic princesses like Sleeping Beauty, Snow White, and a bunch of others.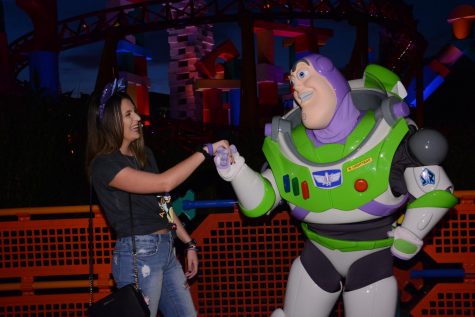 3. The characters are enchanting.
The funny thing about being an adult in Disney is the characters. They are a hit or miss for most people but for me, it's one of my favorite things. It feels as if you are talking to a real character because the training the cast members do is so intense in order to make sure they get it right. The voices for the princess are exact and the moment for the cartoon characters is perfected. From watching videos on cast member auditions, they are expected to know their character's movies like the back of their hands and they are expected to know all their famous taglines.
4. The attention to detail.
Disney does so many things that they don't have to do but they do it anyway. They do a bunch of sneaky things that people don't realize, from hidden Mickey's to pumped out scents that make you feel like you are truly there. The confectionary has scents pumped out through small vents on Main Street and in the shop itself, it smells like powdered sugar. Sure, people can argue that it is a marketing tactic to get people to buy sweets and treats but it's truly just an extra step that Disney does not have to do.
5. The atmosphere is unreal.
If you have ever been to Disney during a holiday like Christmas or Halloween you can truly understand the beauty of walking down Main Street. Disney let alone is beautiful by itself but the holiday times there are unreal. The castle on Main Street is beautiful but also so is the newest castle in Disney, the Beasts castle. Disney truly transformed their lot into a magical place and it feels as if you are in a whole different world and lands. There is Adventureland, Frontierland, Tomorrowland, and Fantasyland. Each land entails a different scene and scenario and it brings you into a whole new world.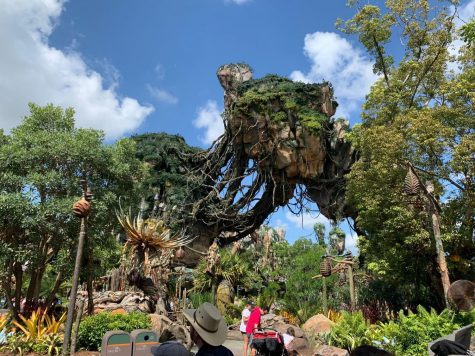 Pandora alone is beautiful, they have literal FLOATING mountains.
6. They always raise the bar.
Some of the newer rides have completely changed the game for amusement park rides. Flight of Passage is one of the newer rides and it makes you feel like you are an avatar in the world of Pandora. The ride simulation has you sit on the back of a Banshee and the ride moves you left, right, up, down, and even throws in some scents from Pandora. It has been said that people have cried after being on that ride because it is truly beautiful. Another ride is the newest ride in DisneyWorld right now which is Star Wars: Rise of the Resistance. This ride truly makes you feel like you are on an Imperial Destroyer and in an actual Star Wars movie.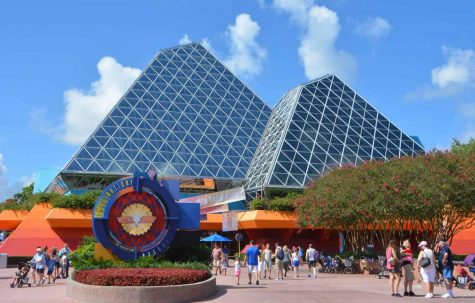 7. The Journey into Imagination with Figment.
Lastly, my favorite ride of all time that doesn't get enough credit, The Journey into Imagination with Figment which is located in Epcot. This ride is truly my love and has my whole heart to this day. Figment teaches children about the five senses in a fun way with a cute purple dragon. Figment is all about Imagination and using it to see the world which is important for children to use due to the amount of screen time we now see.
Disney is truly an experience and I would push anyone to go and visit at an older age so they can actually remember what it is and the newer rides.
Leave a Comment
About the Contributor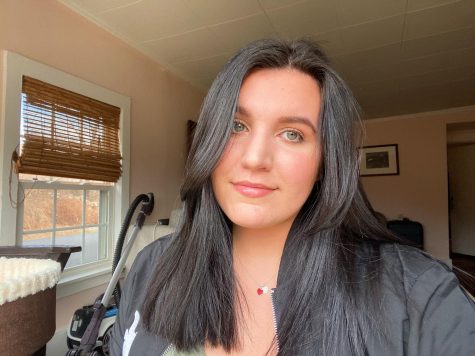 Alexis Lynch, Managing Editor
Alexis Lynch is currently a senior at Mercy College. At Mercy, Alexis is a Media Studies major with a focus in Journalism. She has gained experience that...