10 Horror/Thriller Movies From 2019 That Set the Bar High for 2020
Here are some of the top horror/thriller movies I saw in 2019, as it was a year to remember for movies.
2018 was a mixed bag in terms of horror/thriller movies, and the only two movies I remember watching that stood out were "Hereditary" and "A Quiet Place." Both had relatively good reviews and brought something new to the horror genre in particular. The director of "Hereditary" follows up in 2019 with a movie worthy of being in this top 10 and "A Quiet Place" will have a sequel later this year.
2019 brought many record-breaking films to the scene and one specifically created a lane that no other foreign film has taken before. It was a memorable year for movies as a whole and now the horror/thriller movies coming out in 2020 have their work cut out for them. "The Invisible Man," which came out last month, already has positive reactions to kick off this year in the film world.
Some honorable mentions that missed the top 10 include "Happy Death Day 2U," "Escape Room," and "Brightburn."
The sequel to 2017's "Happy Death Day" added more to the original, but the twists were less shocking compared to the first film. "Escape Room" has a good premise but it was average at best and I hope the sequel (coming in 2020) answers some questions from the ending. "Brightburn" is a Superman origin story gone wrong and while it had some riveting scenes that delivered, the end result did not live up to expectations.
Here are the 10 best horror/thriller films I saw from last year (this has no spoilers) and for each one, both the synopsis and trailer are included.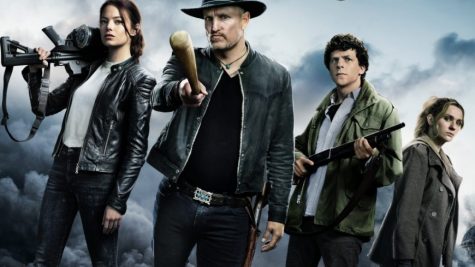 10. Zombieland: Double Tap
In 2009, zombies with comedy hit the theatres in "Zombieland," one of the more memorable movies of its time. 10 years later, the long-awaited sequel "Zombieland: Double Tap" pays homage to its roots and adds a few more layers to the story. A few comedic references pay off for the fans of the first movie (watch the ending credit scenes) and even years later, this type of movie is still entertaining as hell.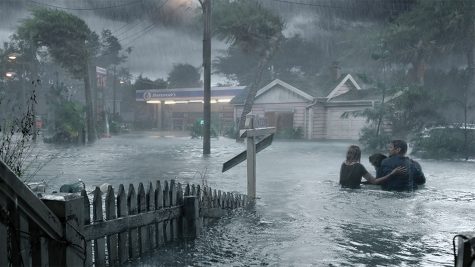 9. Crawl
Sometimes knowing what you are is a good thing. "Crawl" is very self-aware that it is a creature-feature and a disaster flick that doesn't stray too far out of its lane. That benefits this movie, as they play out a few scenes that make it seem more realistic to what is happening within the setting. The subplot doesn't do much for me and even though the plot itself is not that original, I like the execution of the tension throughout the film.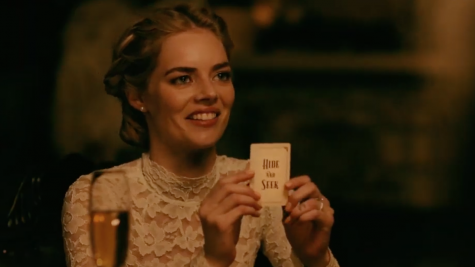 8. Ready or Not
This movie plays out like a slasher flick, but it has a few twists that make it notable. "Ready or Not" has some dark comedy and gruesome scenes that I was not expecting. Stories like this have been done before, but I am not sure any have gone as far as this movie did. It was better than I expected and it was an interesting take on the slasher genre. I did not know a simple game like this one could be so lethal.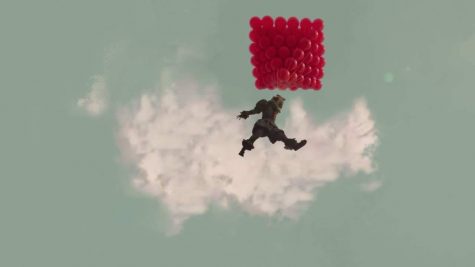 7. It: Chapter Two
The second part to the "It" franchise, Stephen King's "It: Chapter Two" concluded the story of Pennywise and the Losers Club. The 2017 film is better overall compared to the 2019 film, but some of the references to the characters help out the development between the two movies. However, this movie tried to go back to the start, as the characters are all grown up and it expanded the core story too much. Even if the second chapter was not as good as the first chapter, both parts combined – I consider as one of King's better works in theatres.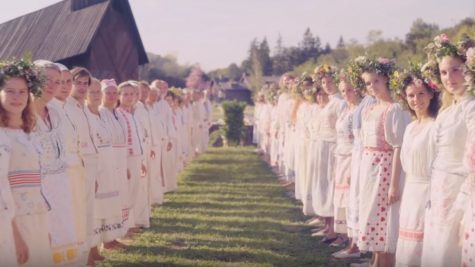 6. Midsommar
Director Ari Aster, who also directed "Hereditary," followed up the next year with another movie that seems much lighter in tone but has similarities to its darker counterpart. This film tells the tale of a breakup, but in an original way that can be interpreted differently. I prefer "Hereditary" over "Midsommar" but this movie has its signature moments that will not be forgotten (in a bad way) and it dives into the foreign folklore and culture in an aspect that makes it unusual, to say the least.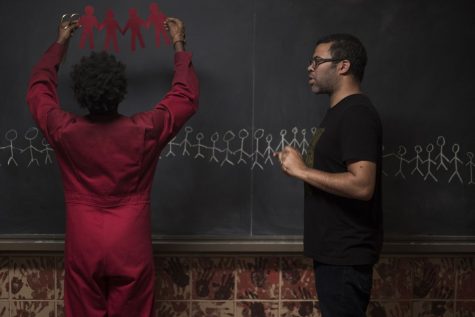 5. Us
Following the success of "Get Out" in 2017, Jordan Peele (known for Comedy Central's series "Key and Peele" with Keegan-Michael Key), directed another horror movie that creates more questions than answers. "Us" presents many themes that can apply to the society we live in, and the messages in this movie can be thought of in various ways. The main characters play two different versions of their characters, which makes it intriguing to see the differences. Even though the plot was not as strong compared to "Get Out," I thought this movie was a good enough slasher movie that has more to it with its ambitions.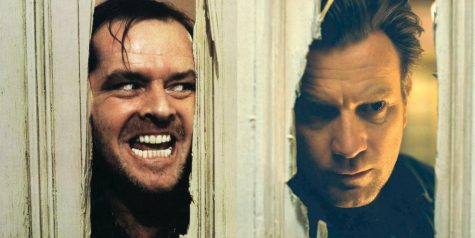 4. Doctor Sleep
This sequel to the classic 1980 horror film, "The Shining," "Doctor Sleep" follows the son of Jack Torrance and adds a few elements that make it more modern. The callbacks from the original are used well in the plot and it explains what "The Shining" really is. Despite the nostalgia, this has its standout moments and new characters that move the newly expanded story forward. Nothing can compare to one of Stephen King's best works, but I think this sequel is well worth watching.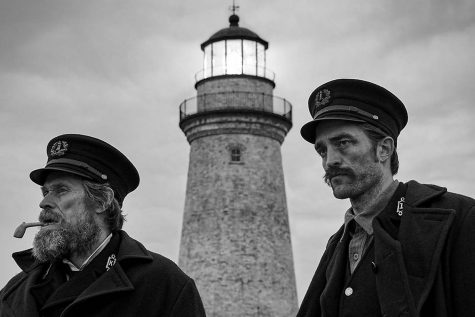 3. The Lighthouse
Black and white films are a rarity these days, and especially one that has only two main characters. This film exceeded any expectations I had at first glance, making it one of the best films that did not get the buzz that it warrants. The imagery and soundtrack shine, despite the lack of color, and it makes it eerier while it sets up the scene. Directed by Robert Eggers, who follows up from "The Witch" in 2015, "The Lighthouse" showcases performances by Robert Pattinson and Willem Dafoe that are Oscar-worthy. Their chemistry is fun to see unfold as the plot throws in a few interesting conflicts between them. This movie is one you should not miss.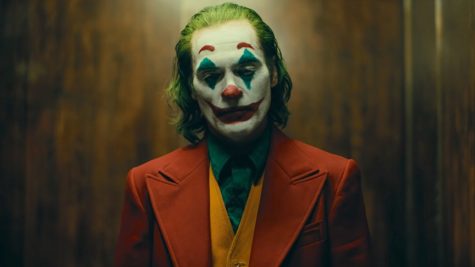 2. Joker
One of most talked about movies of the year, "Joker," is an origin story about how the alter ego of Arthur Fleck came to be. It won a few awards Joaquin Phoenix's performance as the Joker. That alone was unforgettable, and some of the hardships he goes through shape his development from beginning to end, making his one of the best portrayals of this character. This movie can't be described in words and even though it is not the best movie from last year, it is still relatable and the hype is much deserved.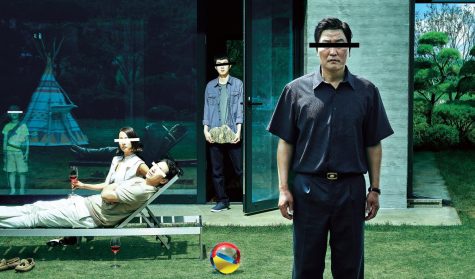 1. Parasite
Even if you are turned off by a movie that has subtitles, that should not be an excuse to pass on this film. It broke countless records for a foreign film globally and even won awards in the United States. South Korean director, Bong Joon Ho, broke boundaries and blended many clashing genres in this movie. "Parasite" is a movie to go into as blind as possible. The basic plot revolves around two families that enter each other lives due to certain circumstances that complicate their situations in unexpected ways. This is no ordinary horror/thriller film – it is certainly unique and one of its kind as a satirical social commentary.
Leave a Comment
About the Contributor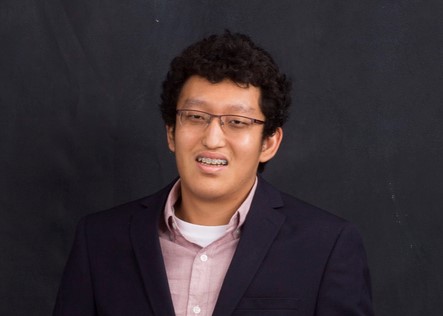 Andrew Kim, Impact Staff
Andrew Kim is a senior majoring in Journalism. Transferring and switching majors a few years ago was a big risk but it has been well worth it so far. Andrew...