10 Police Officer Content Creators on Tik Tok
Tik Tok is a platform that has so many sub-genres and different parts of the app for said genre. Cop Tik Tok has become a big hit, especially with officers trying to "humanize the badge". There are so many great creators, it would be impossible t0 name them all. But these few are bridging the gap in their communities and in a larger one. As well as making it easy to put aside political differences to hang out, and enjoy some social media fun together.  
*In no particular order*
1.) Officer Kingery (@Officer_kingery)
He is often called the "OG dancing Tik Tok cop". Kingery always brings the sweet moves to his feed. In uniform or not, you can be sure to hee his hips swaying, and definitely not lying, on a daily basis. He has a huge following and has become a household name after appearing on Live PD. With rumors of the show returning, you might get to see him grace your television not just your phone screens.
2.) Officer Ritchey and K9 Raider (@K9_raider281)
Arguably the cutest labrador and her human counterpart, these two are sure to brighten your day. Officer Ritchy and K9 Raider serve and protect Alpharetta, Georgia. Raider is a unique K9, she does tracking and narcotics detection. Raider was also the runt, so she is a very tiny girl. Officer Ritchey has a lot of fun finding small places to put her in to really convey her size. Their Tik Tok page is a hoot!
3.) Officer Mark and retired K9 Mattis (@K9_Mattis)
Sgt. Tappen and his now-retired K9 Mattis are two badass boys. Mattis is a huge pup with the energy to match. Mattis was a versatile K9 who had many specialties, he recently retired after serving the Alpharetta department. Mattis and Tappen often played a door popper game where Tappen would hide and Mattis would scour the area looking for his human. You can still find Mattis on their page. 
4.) K9 Vader and his human (@K9Vader7)
The account of the handsome Mr. Vader. A young malinois K9 who works with his human in Cherokee North Carolina. The police officer chases to keep his name out of the limelight while showing us all the cool things Vader can do. From tricks, to bite work, and being the best 'maligator' he can be. This duo is sure to bring a smile to your face. 
5.) Officer Lourenco (@lourenco)
Officer Lourenco serves in Las Vegas, Nevada as a motorcycle unit. The sheer uniqueness of his particular detail has brought him attention in the Tik Tok world. He often makes funny acting videos using popular and trendy sounds, all the while looking dapper while doing it. His looks most definitely can't be overlooked and his content brings so much laughter and joy to his followers. Definitely worth checking out!
6.) K9 Arlo and his human (@K9Arlo)
K9 Arlo and his human officer have recently become quite well known in the Tik Tok cop community. The Officer, who likes to stay anonymous, often posted dancing videos with himself and Arlo to popular songs. However, Arlo was recently injured and the news spread very quickly. He is great now and their page is a constant source of joy and appreciation. The cuteness of Arlo is hard to not love. 
7.) Officer Cortese (@OfficerCortese)
Here we have another studly Five-O, dancer. Officer Cortese not only uses his dance moves, suave demeanor, and fun attitude to bring joy to his followers. Not only does he post trendy and fun dance videos, but also super well-done comedy videos. He uses his platform to highlight the perks of his job, all the while trying to humanize the badge. 
8.) Officer Eudy (@OfficerEudy)
A comedian he is! He is an officer by day, but Tik Tok comics by night. His viral series "kidsain'tshit" where he shares insane stories of his kids, mostly of his daughter who he has deemed baby lucifer, has put him on many "FYPs". Even if a Tik Tok user is not a part of Cop Tik Tok, it's safe to bet they have seen at least one of his hilarious videos. Officer Eudy's videos are a perfect pick me up, and will definitely leave the viewer questioning whether or not they want kids. 
9.) Shotofsunshine (@shotofsunshine03)
This sweet but lethal lay went viral across many platforms after she started sharing "sneaky tips" to potentially catch a spouse cheating. She has an array of content on her page and such a warm personality. Her Tik Tok content is quilt eclectic, there is something for everyone, definitely one to check out.
10.) K9 Duke and Ofc. Hale (@adp_k9_duke)
K9 Duke and Officer Hale are a fantastic duo. Hale lets viewers see a glimpse into Duke's working life and home life. He doesn't shy away from sharing either aspect and it shows what a great pup Duke is even at home. Hale answers many questions and does a great job of helping viewers understand the role of K9 and what they actually do. Very fun, and very educational over on their Tik Tok page. 
Each of these accounts has different fun and unique things to offer!
Leave a Comment
About the Contributor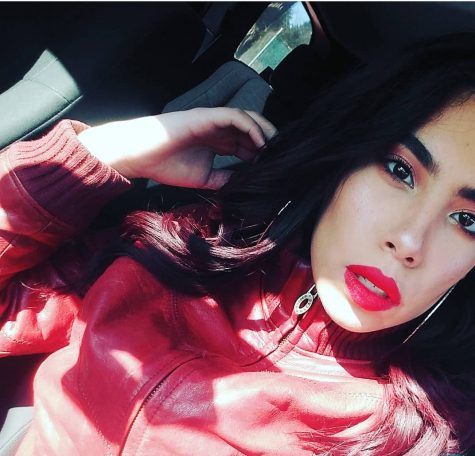 Jadeen Mercado, Impact Staff
Jadeen Mercado is a senior who loves all things entertainment!

She writes a column called Jadeen's Scene

She can be reached at [email protected]...