10 Winners and Losers of the NFL Free Agency
The first and second waves of free agency have settled down, with some top names still on the market. It wasn't as near as exciting as last year's class, but there are some clear-cut winners and losers. Let's break it down below. 
Winners
1. Tampa Bay Buccaneers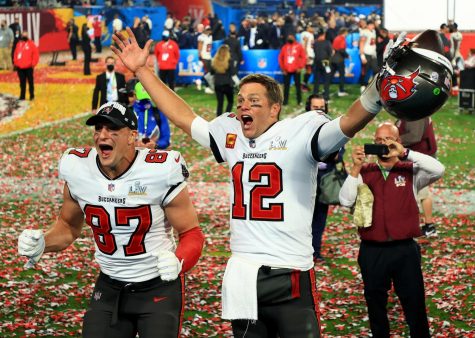 The free agency's clear winner is the Tampa Bay Buccaneers for one simple reason – all 22 starters will be back next year. QB Tom Brady signed an extension, key wide receiver Chris Godwin got the franchise tag. TE Rob Gronkowski and RB Leonard Fournette both re-signed on a one-year deal. They also kept huge defensive contributors such as OLB Shaquil Barrett and ILB Lavonte David. They have a chance to be repeat Super Bowl winners for the first time since Tom Brady led the New England Patriots in 2003 and 2004. 
2. New England Patriots
The New England Patriots spent a whopping $159.6 million in guaranteed money for free agents to set an NFL record. That's more than what Jerry Jones bought the Dallas Cowboys for in 1989. After QB Cam Newton re-signed, TE Hunter Henry and Jonnu Smith signed shortly after. The defense was also upgraded with S Jalen Mills, OLB Matthew Judon, and ILB Kyle Van Noy. 
3. Washington Football Team 
After a complete embarrassing performance by the entire NFC East division, the Washington Football Team were crowned winners and advanced to round one of the playoffs. The Football Team added some much-needed offensive firepower, such as WR Curtis Samuel, Adam Humpries, and veteran QB Ryan Fitzpatrick. 
4. Cleveland Browns
After a great season that ended with a playoff loss against the Kansas City Chiefs, the Browns added some big names on the defense to help with that extra push. SS John Johnson signed a 3-year deal and CB Troy Hill to a 2-year deal to revamp the secondary. 
5. Dallas Cowboys
It finally happened. The infamous Jerry Jones finally paid Dak Prescott. The deal took over 2 years in negotiations and cost $160 million, but Prescott is here to stay in Dallas. Dallas also added some names to plug defensive holes. The secondary upgraded with the signing of S Demontae Kazee, SS Keanu Neal, and run-stuffing DE Brent Urban.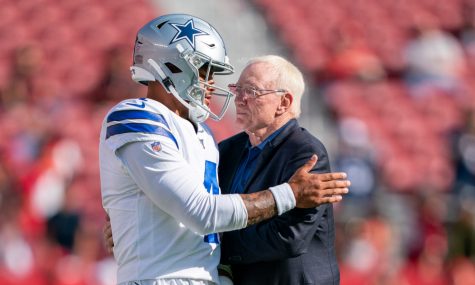 The Losers 
1. Chicago Bears
Are we really surprised here? After the Russel Wilson dream scenario – the Bears settled for QB Andy Dalton. That's like craving an ice cream sundae and settling for sugar-free because that's what's left. Then, the Bears released their best defensive piece, CB Kyle Fuller. They couldn't even sign WR Allen Robinson to a long-term deal and settled for a franchise tag.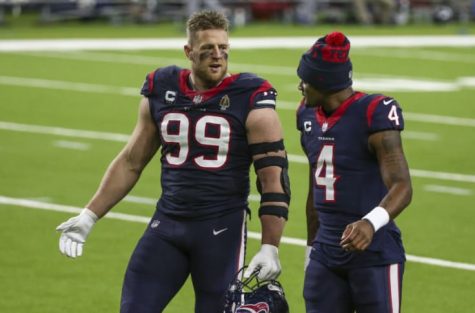 2. Houston Texans 
Things have been heading downhill fast for the Texans organization ever since they traded away DeAndre Hopkins. JJ Watt demanded his release early, and Deshaun Watson is demanding a trade. They signed aging QB Tyrod Taylor and RB Mark Ingram as an attempt to save the offense, but it's far too late. 
3. Jacksonville Jaguars 
The Jaguars made a huge leap of faith, signing long-time college legend Urban Meyer, but Meyer failed his first free agency. The Jaguars had a pile of over $74 million to hand out and settled for low name players. They forked out $29 million in guaranteed money to CB Shaquill Griffin, but that's as good as it gets. 
4. Las Vegas Raiders
The Raiders offseason's biggest move was signing RB Kenyan Drake to a 2-year deal, joining workhorse RB Josh Jacobs in the backfield. They lost a key offensive piece in Nelson Agholor, who ranked 6th in yards per target (10.9). The Raiders dismantled the offensive line – getting rid of OT Trent Jacobs and veteran G Gabe Jackson.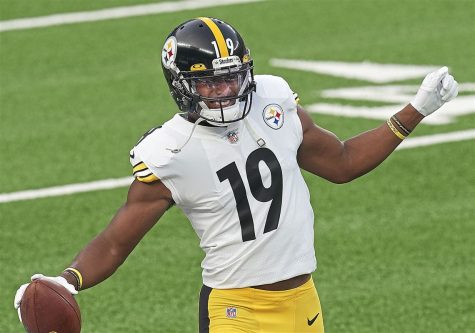 5. Pittsburgh Steelers 
Let's face it, Ben Roethlisberger is hanging by a thread at this point, and the Steelers refuse to move on from him. They lost C Maurkice Pouncey to retirement and juggernaut and versatile edge rusher Bud Dupree to free agency and have yet to replace them. They re-signed JuJu Smith-Schuster on a 1-year deal, whom they didn't really need due to the emergence of Diontae Johnson and Chase Claypool.

Leave a Comment
About the Contributor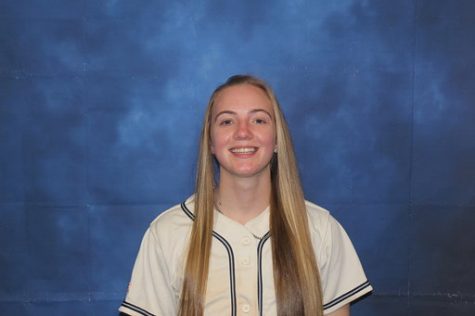 Casey Akers, Impact Staff
Casey Akers is a senior at Mercy College. Casey is a captain on the softball team and a member of the Maverick Standing Together group. She is majoring...