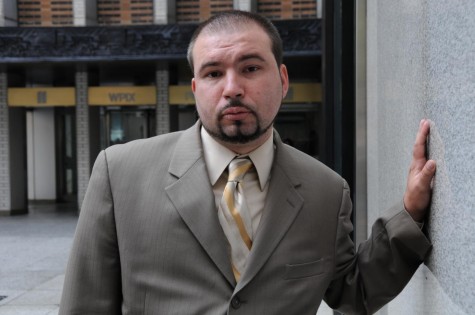 Marie Roser, Managing Editor
November 2, 2015
Filed under Impact Now
A 33 year-old Jeffrey Deskovic had gotten a visit from his lawyer that September day in 2006. But the news he had brought with him was something that seemed too good to be true for Deskovic. His lawyer asked for his clothing and shoe size, and had gone back on his way. Deskovic hadn't told anyone...
Staff Profile
Michael Perrota
Adviser
Prof. Michael Perrota began teaching at Mercy College in 2005. Previously, he was a full-time reporter for North Jersey Media Group in the sports and news sections. After he began teaching, he worked in...
Read all stories written by Michael Perrota
Christian Arriaga-Flores
Staff Reporter
Christian Arriaga-Flores is a Radio/Television Production major at Mercy College born and raised from Newburgh, NY. He likes to chat about anything from pop culture to politics. On his spare time he enjoys...
Read all stories written by Christian Arriaga-Flores
Weronika Raczek
Digital News Editor
Weronika is majoring in Media Studies/Radio and Television Production at Mercy College. Her hobbies are obsessing over television shows, mainly Supernatural (yes, it is still on the air) as well as...
Read all stories written by Weronika Raczek
Christine Coleman
Staff Writer
Christine is an English major at Mercy College who is also minoring in Journalism. In her spare time she enjoys writing, dancing, movies (usually scary ones), and anything having to with the Stranger Things...
Read all stories written by Christine Coleman
Karen Polanco
Impact Staff
Hi. This is Karen. Karen is dull and boring and that is why she can't write a bio. She lives in Connecticut. AKA boring. She can be reached at KPolanco@theimpactnews.com
Read all stories written by Karen Polanco
Britney Hoobraj
Staff Writer
Britney is a Journalism major at Mercy College. Her hobbies include attending concerts, planning on attending concerts, spending hours on Netflix or YouTube. She currently writes a column entitled,...
Read all stories written by Britney Hoobraj
Hannah Calver
Impact Staff
Hannah is majoring in Journalism at Roehampton University in London. I am currently completing a semester abroad at Mercy College and she hopes to fulfill her adventurous side of discovering as much of...
Read all stories written by Hannah Calver
Amanda Depew
Staff Reporter
Amanda Depew is a Radio/TV Production major at Mercy College. Her hobbies include working all the time along with eating all the time. She has many jobs including being a substitute teacher, manager at...
Read all stories written by Amanda Depew
Justin de la Garza
Photographer
Hi, I take photos. He can be reached at JdelaGarza@theimpactnews.com