We Will Always Love You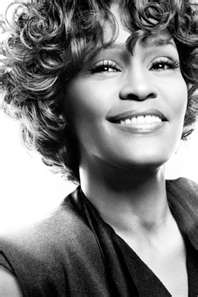 Unfortunately, this past weekend, one of music's most iconic figures passed away from an undetermined death.
The late, great, Whitney Houston, 48, was pronounced dead on Saturday, February 11. 

Kristin Foster, Houston's publicist, reported the unfortunate event after authorities confirmed that the superstar was found unresponsive in her hotel room at the Beverly Hilton. Paramedics performed CPR on Houston, but after several attempts, she was declared dead at 3:55 p.m.
Cause of death is still unknown.
But, during the singer's autopsy, the medical examiner revealed that water was found in Houston's lungs. The amount of liquid still needs to be determined before it can be ruled that Houston died as a result of drowning.
However, there is also the possibility that she was dead before she submerged in the water.
Until toxicology results return, anywhere between 4 and 6 weeks, nothing can be ruled out.
Now I can go on about how the singer had her issue with drugs, which many people instantly believed to be her cause of death, but I feel no need to speculate whether her past resulted in her death.
She entered an out-patient drug rehab program for both drug and alcohol treatment in May 2009 due to her dependence on marijuana, cocaine and pills. That took place 2 years ago and I have no reason to believe that the singer relapsed.
When the news of Houston's passing was confirmed, just a day prior to the 54th Grammy Awards, Jennifer Hudson was chosen to sing "I Will Always Love You" as a tribute to Whitney at the awards show.
"Jennifer has had this experience herself in her own personal tragedy. Taking this stage in that moment, you sort of think maybe she can deal with what emotions will be. Not every artist can do that," explained Neil Portnow, president of the National Academy of Recording Arts and Sciences as to why Hudson was chosen.
Hudson's performance was emotional and good, but a mere two days later, Amber Riley also performed her own rendition of Houston's "I Will Always Love You" on GLEE's Valentine's Day episode (yes, I love the show and it's a mere coincidence that I'm bringing it up again, get over it).
Both performances were good in their own way, but I'd have to say that listening to Riley's version caused my spine to shiver as I refrained from crying like a little baby.
This is, however, my opinion.
So, who sang it better?
I'll leave that for you to decide.
Jennifer Hudson's live performance on the Grammy's vs. Amber Riley's pre-recorded version aired on GLEE.
Leave a Comment
About the Contributor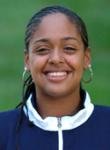 Jasmine Williams, Managing Editor
Jasmine Williams is a Senior majoring in Media Studies (Journalism) and minoring in Psychology. She is the Editor for the Impact and co-captain of Mercy's...