Seeing what Manhattan Has To Offer
Every other year on Black Friday, I find myself rushing into stores trying to find the best deals on clothes that I will probably only wear once. This year my cousin and I decided to try something different. Take on a challenge that not many can accomplish all in one day.
We wanted to walk from the bottom to the tip of Manhattan.
It was my cousin's first time in New York. What better way to see everything Manhattan has to offer than to walk all of it?
We woke up at a brisk 5 a.m. to catch the 6:15 train from Irvington to the Grand Central Terminal. We made sure to dress in layers with a light backpack filled with snacks and hand sanitizer.
We got in around 7 o'clock, then hopped on the 4-subway train straight towards Battery Park.
There's a route we saw online that takes you along the Hudson River to help avoid all the foot traffic in the heart of the city. But of course, that wasn't the route we were going to take. We wanted the most touristy route we could get. We wanted to see all of the gems throughout Manhattan.
Starting from The Staten Island Ferry to Inwood Hill Park to get a total of 14. 2 miles. We knew with every mile, Manhattan would gift us a photo op so we decided to post each mile on our social media platforms. That's also what held us accountable for most of the journey.
Our first mile got us to the One World Trade Center. We walked around The 9 /11 Memorial and checked out the Westfield World Trade Center mall. That's also where we stopped for our first bathroom break.
1.6 miles continuing up Broadway, through Soho, we reached Washington Square Park. We were able to see the famous arch and fountain we always see in the movies. Our next mile and a half mark were The Empire State Building. Along Sixth Avenue we were able to see the flatiron building and Madison Square Park.
Growing up on the opposite coast, all these little gems are thrilling. In the eyes of native New Yorkers, maybe not so much. We both started to receive messages from our friends saying we were crazy to ever do such a thing. My New York friends were asking, "what's the point of it all?" The point is to see things we've never seen and make memories we can cherish forever rather than buying objects that won't.
4.1 miles later we stopped again for a bite to eat and another bathroom break. We saw online that many people were scared to do this walk because of the lack of bathrooms although we found it pretty easy and to just go to any Starbucks for free water and decently cleaned bathrooms.
Up next was 1 mile to Radio City Music Hall and the Rockefeller Center.
Along the way were Bryant Park and Times Square. Here is where we got a little caught up in the foot traffic. We were able to see the ice skaters skating around and cute little pop-up shops surrounding them. Then in Times Square, we picked up the pace a little to avoid the people in Disney character costumes. Although, we did stop to see the Naked Cowboy playing his guitar. Strolled down near the big red stairs and then moved on to the next destination.
After leaving the beautiful Rockefeller Center Christmas tree we marched up to The Plaza. Also known as the hotel from Home Alone. A classic. We then entered Central Park passing the zoo and stopping in Sheep Meadow making that our 1.1-mile mark.
From Sheep Meadow which is the bottom of Central Park to Great Hill. We decided to walk the paths that would keep us in the middle of the park. I've never seen anything prettier; from the trees to the ponds, and bridges this was by far the easiest 2 miles I've ever walked.
Another mile up the road was the well-known Apollo Theater. Which were fun and exciting experience due to how it's a central role in Harlem's culture. Not too far from there was the Harriet Tubman memorial and the Jackie Robinson Park. All of which I never knew was in Harlem.
Our last and final stretch was just about 4.8 miles. Along the way, we passed the City College of New York, Hamilton Heights, J. Hood Wright Park, Fort Tryon Park, and ended in Inwood Hill Park. We started our journey when the sun was rising and finished as it was setting. After thirty-four thousand steps, we finally accomplished our goal; Beat sneakers, throbbing feet, and runny noses to get a whole day's worth of seeing what Manhattan had to offer.
Leave a Comment
About the Contributor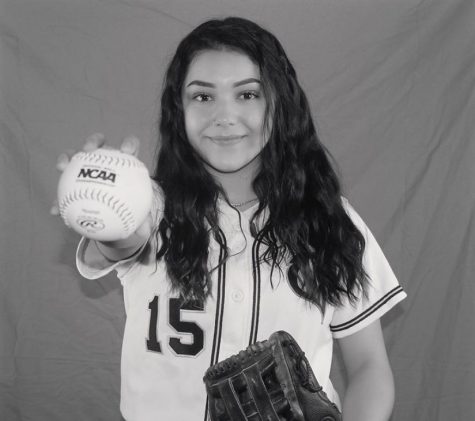 Ariana Ricci, Impact Staff
Ariana Ricci is currently a Senior at Mercy College. She is a collegiate athlete that is a part of the Student Athlete Advisory Committee and the Maverick...