Christmas In New York
When I first moved to New York, it was almost mandatory to do all of the basic tourist things in the city. Having seen and experienced all of what four years could get me there has always been one time of year that felt better than the rest.
It's the month of December. This is the month where I get the best of both worlds. I get to fulfill all my Christmas traditions in New York City with my friends and I get to go home for the holidays.
I've grown to love spending Christmas in New York without actually spending Christmas in New York. There's so much that goes on in the city that it truly feels like every day is Christmas. From the bright lights to the holiday drinks it's hard to stay away and pass up such a magical experience. 
Every year I am quick to head over to the Rockefeller Center and see the infamous Christmas tree. To the native New Yorkers, this 73,000 dollar tree may seem overhyped but to someone who is from across the country, it's much more than an overpriced tree. It's the core memory of all of my favorite Christmas movies that made me fall in love with New York City.
"
I've grown to love spending Christmas in New York without actually spending Christmas in New York.
— Ariana Ricci
Although New York isn't exactly what Hollywood portrays it to be, I still find the beauty in it. 
Another one of my favorites is ice-skating at Bryant Park. There's just something about drinking hot chocolate and gliding through the park with my friends that will never get old. The cheerful music and decorations will forever have me in awe. The park also has plenty of European-inspired pop-up shops that are always worthwhile. 
The best thing and worst thing about New York City is that everything is close together. In my case, it's the best. I can knock out everything I want to see in a day or two. I can spend one day romanticizing Manhattan and the next in Brooklyn strolling down Dyker Heights to see the life-sized snowmen. Along with a neighborhood filled with the best Christmas decorations. 
December is always the last month I get to spend in New York before I go back home for Christmas break. I guess I can get a little attached to it before I leave but that's also what makes me so excited to come back for the new year. 
Growing up in Sacramento, California is completely different from living in New York. I spend most of the year here and only summers and winter breaks in California. 
Some of our traditions at home were to wake up bright and early and drive an hour to Placerville. There we would go to the Apple Hill Farm to pick out a Christmas tree and cut it down. We'd also go into the market to pick up homemade apple cider and yummy treats. Another one of our traditions is to decorate the tree as a family. Whether it's untangling the lights or getting the ornaments from the shed, we all had a part to play. 
From only doing one to two traditions in California is probably why I find myself doing as much as I can in the city before I come home. 
This year I've already done all of my basic traditions but would like to try something new before going back home. With only a week before my flight, I'd like to go and see the New York Botanical Garden Holiday Train Show located in the Bronx. It's supposed to be a detailed replica of Manhattan that's made up of plants, leaves, seeds, and bark. Along with that, there are electric trains looping around the city showing off all of New York's famous landmarks. From the Statue of Liberty to the Yankee Stadium and even the Brooklyn Bridge. 
New York is one of those places where there's always so much to do. You can truly never be bored. No matter the month, there's always something going on. That will always be one of the many reasons I love the city. 
Leave a Comment
About the Contributor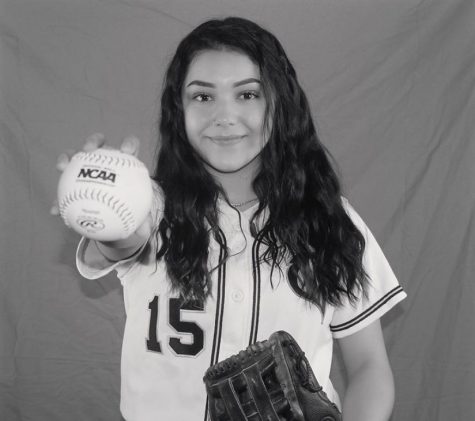 Ariana Ricci, Impact Staff
Ariana Ricci is currently a Senior at Mercy College. She is a collegiate athlete that is a part of the Student Athlete Advisory Committee and the Maverick...