Tom Brady is a Loser
Unless you were one of the people that took shelter during Y2K, you absolutely know who Tom Brady is. Seven-time Super Bowl winner with the New England Patriots and Tampa Bay Buccaneers, winning MVP in five of those games. Three-time league MVP, 15-time NFL Pro Bowler, 2009 Comeback Player of the year, his accolades go on for miles.
With all of his success on the field, he also managed to marry international supermodel Gisele Bündchen in the winter of 2006. Over the course of their marriage, they have had two kids together and have often been the model for what the power celebrity relationship looks like.
No cheating scandals, constant support publicly, fancy houses and lavish vacations, and absolutely no drama.
Brady entered the league in 2000 from Michigan and has been perhaps the best player at his position for over two decades. Now at 45, he seemingly has nothing left to accomplish. He has won everything he needs to win and has made all of the money that he possibly could have made. There is absolutely nothing left to play for, other than his pride.
And his pride is absolutely ruining his marriage.
If you are keeping up with current news, the drama that has not existed in their marriage has reared its ugly head with rumors that Bündchen is fed up with Brady still playing at his advanced age, and has threatened to leave him if he doesn't immediately retire. Nearly 16 years of marriage and two kids, and Brady is willing to throw all of that away for pride?
For the record, celebrity gossip is probably the worst news one can keep up with. I really don't care who Kim Kardashian is dating right now, or Leonardo DiCaprio, or Taylor Swift. But this has become such a huge dumpster fire of a story that even I have to now pay attention, even though these are all rumors that haven't been backed-up by Tom or Gisele.
Nevertheless, it's hard to ignore the rumors when everybody and their mother is reporting the same thing: Gisele is unhappy and Tom is blowing it.
I'm sorry, Tommy. You're the greatest winner in sports history. But right now, you're an absolute loser. You're sitting in press conferences laughing about how you have no plans to retire, while your supermodel wife is sitting at home and putting aside her career to babysit your two bratty kids. I mean, are you serious?
Look, I am also athlete. Playing for pride and because you love the game is absolutely a real issue. You want to play with the guys you battle with everyday and it can be a hard thing to give up. Most athletes never truly know when the right time is to hang it up. Just take a look at Brett Favre.
But Favre didn't have Gisele waiting for him at home.
Brady has become known as a winner. He won in football way too many times if you ask this Jets fan. He also won in his personal life by settling down with an international supermodel and having a family. Seriously, congrats.
Now do your wife, Jets fans, and the entire NFL a favor and just freaking retire already. Nobody is going to be mad at you for it. Your team in Tampa Bay seems to be declining every minute. You're 45 years old, for gods sake. It's time to hang 'em up and focus on your avocado cookbook now.
You're a winner, Tom. Stop being a loser.
Leave a Comment
About the Contributor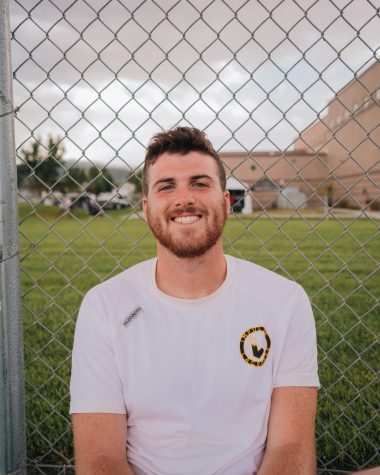 Zack Higgins, Impact Staff
Zack Higgins is a 5th year Media Studies major at Mercy College.  He is a previous student of Salisbury University, Onondaga Community College, and the...