NFL Draft: Jalen Hurts is more Taysom Hill than Lamar Jackson
Despite an impressive collegiate resume, former Oklahoma Sooners quarterback Jalen Hurts is an enigma to many scouts.
With a poor performance at the Senior Bowl, Jalen Hurts needs to show out as a passer at the NFL Scouting Combine coming up in a few weeks.
The former Alabama and Oklahoma senior quarterback was invited to the Senior Bowl a few weeks ago (late January) and even though he had glowing reviews about his class and character during interviews, Hurts struggled throughout practice and during the game. His draft projection has him around Day 2-3 of the NFL Draft as a project at quarterback. However, if he wants to make an impact early in his rookie year and improve his draft stock, Hurts should be open to being more than quarterback, despite his success at Alabama and Oklahoma.
As a freshman at Alabama, Hurts won the starting job in 2016 and had a historic season with the Crimson Tide. As a former high school powerlifter, he showed his strength by breaking tackles when he took off out of the pocket. After beating out Blake Barnett (who transferred to Arizona State in 2017 and then transferred to South Florida in 2018), the former 4-star recruit and dual-threat quarterback from Texas (Channelview) was the first freshman quarterback at Alabama since Vince Sutton (1984).
In his freshman year, Hurts led Alabama to the College Football Playoff National Championship against the Clemson Tigers but Crimson Tide fell short. After breaking many records in his first year, he brought the Crimson Tide back to the College Football Playoff National Championship against the Georgia Bulldogs in his sophomore season. Hurts was benched at halftime in that game due to poor play and freshman quarterback Tua Tagovailoa came in and led Alabama to an overtime win.
Many questioned Hurts as the starting heading into his junior season and head coach Nick Saban went with the hot hand in Tagovoila to start. Now a backup, he was rotated in during the season and had a big role in the SEC Championship game against the Georgia Bulldogs (where he relieved an injured Tua Tagavoila). Hurts did help them get to the College Football Playoff National Championship that year against the Clemson Tigers.
After graduating with a B.A. in communication and information sciences from Alabama, Hurts decided to transfer with his last year of eligibility to Oklahoma for his senior year.
Oklahoma lost quarterbacks Baker Mayfield and Kyler Murray in back to back years (both were the consecutive top picks in the NFL Draft). Getting another quarterback with a skill set that fits head coach, Lincoln Riley's system was a big win. Hurts broke records at Oklahoma as the Heisman runner-up but fell short in the College Football Playoffs against the Heisman winner Joe Burrow and the LSU Tigers (won the College Football Playoff National Championship against the Clemson Tigers).
Now as a draft-eligible quarterback, Hurts has the stats to back it up and is an athletic freak at the position. Despite his upside, his role for an NFL team is a major unknown and he might be a few years away from competing for the starting role. The team that drafts him may need a plan to implement him in sub-packages and an offensive system to run with him. Hurts may not run at all at the NFL Scouting Combine as he could potentially get questions regarding what position he could play if he does test well in those areas.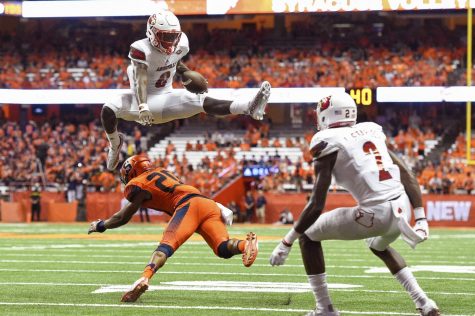 There was a big part of the draft media that pushed the thought of Lamar Jackson running receiver routes, which did not run at all during the pre-draft process (was the 32nd pick in the 1st round of the 2018 NFL Draft). Jackson, the now reigning MVP of the NFL, had a historic season that smashed too many records to count for the Baltimore Ravens. Many will try to replicate the success they had with him as a quarterback. Offensive coordinator, Greg Roman (won assistant head coach of the year), and head coach, John Harbaugh (won head coach of the year), did a great job tailoring the offense to Jackson and surrounding him with talent that fits that style of offense.
Hurts did have a better passer rating with Alabama and Oklahoma compared to Jackson at Louisville, but Hurts was surrounded with much more talent. The big difference between them is that Hurts is not athletically gifted like Jackson, so that the system may not work the same for him. Hurts is built like a running back at 6-foot-1 and 218 pounds (measured at the Senior Bowl) and has a similar profile to the 6-foot-2 and 212 pound Ravens quarterback. However, Jackson has otherworldly speed going for him, as he broke Michael Vick's rushing record and maybe the fastest quarterback since Vick. Hurts is just not there athletically and if he has to rely on his rushing to have success, I wonder if he can be more than a backup in the NFL.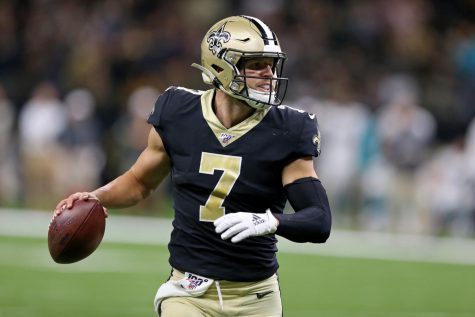 Perhaps the better plan for Hurts is for an NFL team to draft him and use him in rotation as a quarterback but also as a utility player.
The best example of this in recent history is Taysom Hill. He is a former BYU quarterback but now a utility player as well for the New Orleans Saints. As the "human Swiss army knife," Hill can line up at almost every position on offense including quarterback, running back, full back, wide receiver, and tight end. That is not including his role as a special teamer and a returner for the Saints.
His versatility has helped New Orleans and with a similar frame to Hurts at 6-foot-2 and 221 pounds, Hill shows us an example of someone Hurts can replicate heading into the NFL. At BYU's pro day in 2017, Hill ran a 4.44 40 yard dash that would have been the fastest at the 2017 NFL Scouting combine if he was invited. Hurts, as a sophomore at Alabama, ran a reported 4.48 40 yard dash and he could get a time similar to that at the NFL Scouting Combine if he decides to run.
Hurts has caught a touchdown pass for Oklahoma (on a trick play) and has a total of 614 rushing attempts for 3,274 rushing yards with 43 rushing touchdowns in his career with the Sooners and the Crimson Tide. Hill was not the passer Hurts was in college (as Hill was undrafted in the 2017 NFL Draft), but the role Hill carved out with the Saints could be the best path Hurts can take with an NFL team. If anyone can be a triple threat as a thrower, a rusher, and as a pass-catcher in the 2020 NFL Draft, Hurts is the player that has the potential to do so, and that should interest many NFL teams if he is open to it.
Leave a Comment
About the Contributor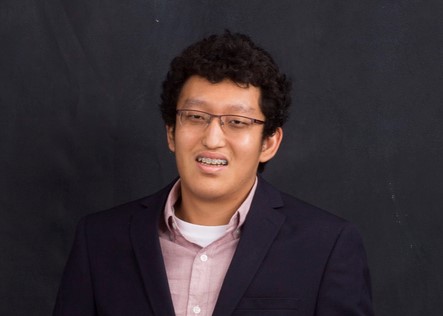 Andrew Kim, Impact Staff
Andrew Kim is a senior majoring in Journalism. Transferring and switching majors a few years ago was a big risk but it has been well worth it so far. Andrew...