Chuck Clark: The True Catalyst for the Baltimore Ravens Defense
The former 186th overall selection made a name for himself in 2019.
The Baltimore Ravens lock up a key piece in their defense, as Chuck Clark signs a three-year extension worth $15.3 million ($10 million guaranteed). The 24-year-old defensive back was on the third year of his rookie deal before he signed his extension earlier this week.
He had 68 total tackles in 2019 and led the team even though he only started 12 games last season. As a do-it-all defender and special teamer for Baltimore, Clark broke out in 2019 after waiting two years on the depth chart behind Eric Weddle and Tony Jefferson.
At Virginia Tech, Clark was a reliable tackler and had great instincts for a hybrid defensive back. As a two year captain, he was durable in his collegiate career and started his freshman year as a four-year starter (playing at safety and cornerback). In 2015, the former Hokie was in the top ten for most solo and total tackles while leading the team (ACC) and was in the top five for passes defended (ACC) the year before (2014).
The 6 foot, 208 pounds senior was graded as a 5.8 prospect out of 10 by Lance Zierlein, who is a draft expert for NFL.com. That grade is in the range of the title "chance to be an NFL starter." Clark still fell to day three of the 2017 NFL Draft because he didn't possess many elite physical traits and was undersized at the position. Even though he did not stand out in any specific drill at the Scouting Combine that year, Clark was a top performer in the 20-yard shuttle for defensive backs.
"
"I guess you like him more than me because I think he's JAG (just a guy). He's instinctive but what else? I don't see anything special. To me, he's a backup who will always be looking over his shoulder for his roster spot.""
— An NFC director of player personnel
Re-signing Clark seems to follow the theme of the Ravens going all-in with their secondary. They also re-signed cornerback, Marcus Peters (traded from the Los Angeles Rams), during the 2019 NFL season. Before last season, they extended slot cornerback, Tavon Young (season-ending injury in 2019), and brought in safety, Earl Thomas III, last offseason.
Thomas, who they signed as their big free-agent splash, will continue to be a great mentor for Clark as the veteran in their secondary. Not to mention they have one of the best cornerbacks in Marlon Humphrey to make up a solid core of defensive backs that can continue to dominate the NFL for the next couple of years.
After both safeties, Jefferson and DeShon Elliott sustained season-ending knee injuries in week five and six, there was a major concern on the safety position next to Thomas. Defensive coordinator, Wink Martindale, needed a signal-caller on defense to take charge after those injuries. Enter in the former sixth-round pick, as he was given the green dot after week six and fully embraced that role.
The green dot is a communication helmet given to a defensive player that relays the play calls to the rest of the defense. His role is essential to the defense as he has the responsibility to make sure everyone is lined up correctly.
With limited starting experience, Clark proved his worth on the field as the stat sheets didn't reflect his true impact. He was the primary strong safety in the box and also played some linebacker while occasionally blitzing the passer. Clark won't have eye-popping numbers as a playmaker, but he makes up for it with his versatility and dependability.
When he became a first-time starter, Clark shined as the missing piece of a defense that turned into a top-five unit after week six. The coverage busts and miscommunications were very few after that as the Ravens won 11 games in a row, finishing the season with the best record in the NFL (14-2). Not bad for a former sixth-round pick.
Leave a Comment
About the Contributor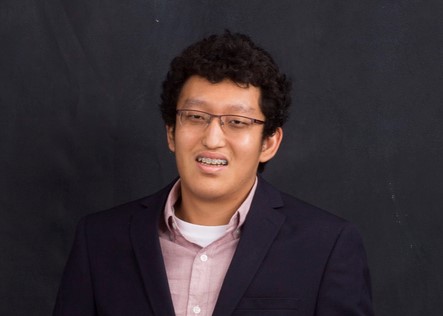 Andrew Kim, Impact Staff
Andrew Kim is a senior majoring in Journalism. Transferring and switching majors a few years ago was a big risk but it has been well worth it so far. Andrew...