Spring Break In New York City
Spring break is a week away, and Mercy College students are excited to welcome spring. Spring break is the one week in college, where students take a week off from studying and say goodbye to the brutal winter. While some students count down the days till they are in paradise, others are not so enthusiastic.
A spring break vacation could be a once in lifetime experience for college students. Unfortunately not all students can afford it. Spring break vacations cost an average of $600 to $1,200. Prices fluctuate, every year as airfare rises and hotels prices rise. Due to expenses students are choosing stay in the city.
Rayne Savino Tapia is a junior in Mercy College. She is one out of the many students who is choosing to stay home for spring break simply because she cannot afford it. "I would love to go to the Bahamas or the Dominican Republic for spring break, there's no other way I'd rather spend my vacation. The problem is I cannot afford it.  Vacation is more than just the beach and sand. Its Worrying about prices of hotels, food and transportation. Its already bad enough I can barely afford a metro card."
Students who don't have the funds to travel for spring break have a variety of options. Those who fall short from paradise will find that there are many things to do during spring break other than staying home praying the weather will be nice enough to take a walk.  In New York City, there are a variety of things to do other than visiting tourist sites. For students who have a limited budget, with less than $200 students can enjoy their spring break in New York City.
Whether you like to bike ride in Central Park or rave at night, the city is full of options. Temperatures are rising and soon enough the snow on the ground will be gone. If you are choosing to stay in the city this spring break, go out and do something fun and adventurous that will not put a strain on your wallet. Six places you should try during your spring break. The New York Botanical garden: The Orchid Show, Central Park sightseeing. The Hudson Terrence, Indoor Rock Climbing, Death and Co., and The Benny Benassi Concert.
The New York Botanical garden: The Orchid Show
There is no better way to welcome the spring, than to go watch a beautiful orchid display at the New York Botanical Garden. This exhibit will be a great escape from the dirty snow and very cold winter. The exhibition has a variety of events, activities, and musical performances. All garden pass tickets start at $20. The Orchard show Begins March 1 until April 21. The New York Botanical Garden is located in The Bronx on 2900 Southern Blvd.
Central Park Sight Seeing
If you want to enjoy the outdoors this spring break, one great way to enjoy the weather is riding a bike in Central Park. Those who like to enjoy exercising and fresh air, it is as simple as getting a bike rental two blocks away from the park. Two hour bike rentals cost only $10. You are free to go explore all throughout the part. Sightseeing in the park enjoying the spring breeze is relaxing and affordable. The Central Park Sightseeing location for bike rentals is located on 56 w 56th st.
The Hudson Terrence
One way great way to spend your night in New York City is overlooking the Hudson River, in midtown Manhattan. The Hudson Terrence is a lounge with a fantastic view of the city. Enjoy the night with a group of friends, at this trendy lounge. Great music and a great setting. Prices may vary depending on your choice of drinks and food. Happy hour is also available and drinks are 2 for 1. The Hudson Terrence is located on 621 W 46th Street.
Indoor Rock Climbing
If you like to engage in physical activities, this spring break put Rock Climbing at the top of your to do list. This Rock climbing facility offers over 60 routes, a cave complete with a 40 ft., two 20 ft. squeeze chimneys, and a 160 ft. bouldering route. Enjoy one day out of your break at the MPHC Climbing Gym. For $60, you can get an hour lesson and the day at the Rock climbing gym. If you get tired of rock climbing check out the gyms indoor pool. It is located in 482 W 43rd St.
Death and Co.
Ever wonder what a 1920's speakeasy was like during the alcohol prohibition? This spring break take a night off and enjoy it at Death and Co. Death and Co is a Speakeasy located in 433 E 6th St. The setting is unique, and comfortable for all who enjoy the history behind place. Death and Co gives the customer the full experience of a speakeasy. Drinks and dinner prices may vary.
Benny Benassi Concert
Spring break for college students consist of lots of partying. For those who enjoy the rave and club scene, Benny Benassi will be hosting a concert on March 30. The concert will take place at Webster Hall 125 E. 11th Street 10003 New York, NY. If you want to end spring break with a rave, purchase your tickets before they bump up the price. Tickets are as low as $30.
This spring break do yourself a favor and go out and do something you can enjoy.
Leave a Comment
About the Contributor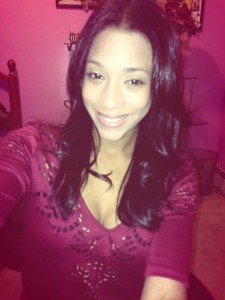 Catherine Mercado, Impact Staff
Catherine is a Mercy College senior pursuing a career in Sports Broadcasting. She has a unique passion for sports.

For Dummies books are her best friends,...