Cashing Out On Coachella
Fashion Retailers Capitalize on The Biggest Music Festival of the Season
Hordes of tall, bronzed, models and social media personalities made their way into the desert of Palm Springs, California for three days of celebrating the biggest summer music festival of the season. The massive festival, organized by Golden Voice, takes place over two weekends on the sprawling Indio Valley polo grounds and has been a pioneer in establishing the highly profitable period in the fashion industry that is festival season.
This season, a majority of the buzz surrounding Coachella involved the parties happening outside of the festival grounds. In more recent years, the festival, which began in 1999, has blossomed into a goldmine for the fiercely competitive realm of fashion retailers and lifestyle brands.
Major brands such as Victoria's Secret, H&M and Levi's were among the companies providing Coachella attendees with exclusive parties boasting a dazzling guest list, live music performances, fashion styling and even free marijuana. One relevant apparel company in particular, Revolve, took an impressively aggressive approach to their marketing campaign.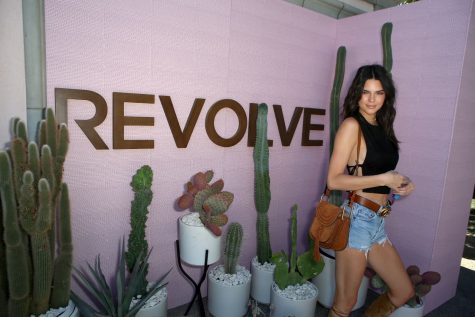 The Los Angeles-based online fashion retailer has been in the game for 14 years now, and dominated weekend one of Coachella with an interactive festival experience of it's own.
The company turned a boutique hotel called the Arrive, in Palm Springs, into their own "Revolve Social Club," completely rebranding it as Hotel Revolve. They redecorated the space to create a perfectly Instagrammable setting. Rooms within the hotel were redesigned to accommodate exclusive gifting suites where guests could style their own festival look with Revolve brands, as well as braiding bars and body jewelry booths. The outdoor pool deck was transformed into a lush oasis with colorful floral backdrops, neon signs displaying witty quotes, and massive inflatable pool floats.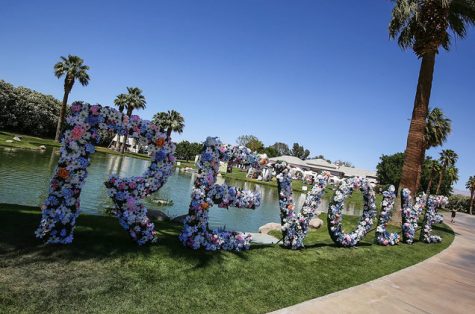 Raissa Gerona, Revolve's chief brand officer, explained in an interview that, "Being an LA-based company, Revolve has become this retailer where festival-goers come to the site, so for us it's huge in terms of sales." Gerona also stated that the ultimate goal of the festival was, "continuously elevating the brand and owning the Coachella experience outside of Coachella." It's clear that the team behind Revolve's marketing department is at the top of its class.
Being an LA-based company, Revolve has become this retailer where festival-goers come to the site, so for us it's huge in terms of sales.
While brand-hosted parties during Coachella are nothing new, this year, Revolve has taken this outdoor marketing technique to new heights. The scope and quantity of the brand's events were truly impressive. Even before arriving at Hotel Revolve, brand marketing strategists provided celebrity guests and influencers with a night out at Hollywood's popular nightclub Avenue, before shuttling them all to Palm Springs.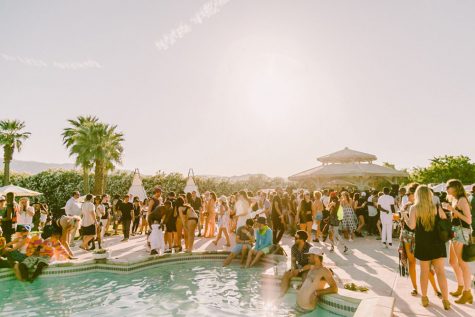 Once in Palm Springs, #RevolveFestival was in full swing. A Friday morning brunch hosted by Nicole Richie, whose House of Harlow line is sold on Revolve's website, started off the day, while a pool party hosted by Chiara Farragni later in the day kept the boozy weekend going. There was no time for hangovers on Saturday, as the Revolve Hotel's guests migrated to the sprawling Merv Griffin Estate in La Quinta for the main event.
Celebs and models among the likes of Hailey Baldwin, Louis Tomlinson, Kendall Jenner, ASAP Ferg, Drake, and even an alleged appearance by Leonardo DiCaprio all gathered to enjoy (and snap pictures of) a mind-blowing party. As with the Revolve Hotel, there were tons of Instagram-friendly photo ops, including a full size pink roller skating rink as well as tons of other sponsored partners, like Ciroc and Heineken, to keep the drinks flowing.
The biggest draw, however, were the musical guests. Veteran rapper Rick Ross and the white-hot rap trio Migos both performed sets at the #RevolveFestival's main event on Saturday as guests screamed along and recorded the performances.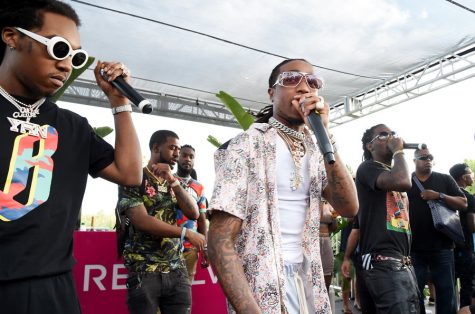 Although Revolve has not disclosed the sum total of funds spent on this weekend of partying, free swag and musical appearances, it is safe to assume that the event had an extremely large price tag. The relevance of musical acts alone suggests that this boutique fashion retailer shelled out some serious cash to pull off an event of this caliber. However, the exposure gained from a weekend-long event that had high profile guests snapping and gramming each experience became the brand's pay off.
Revolve's target demographic is exactly the same market as the people who attended the #RevolveFestival. The company made sure that their clothes were among the most prominently featured brand on each day of weekend one of Coachella. Having influencers like We Wore What's Danielle Bernstein and others capturing their daily activities, and outfits, and sharing them on social media made Revolve the ultimate festival fashion go-to retailer.
By creating creating a unique, exclusive event for attendees, Revolve gave people an experience rather than an object, which will likely result in a skyrocket of sales. It wouldn't be surprising if similar brands followed suit in the following months and mimicked Revolve's model. Only time will tell if this strategy will result in significant enough profit margins, but at this point, brand sponsored experiences are looking like the way of the future for fashion marketing.
Leave a Comment
About the Contributor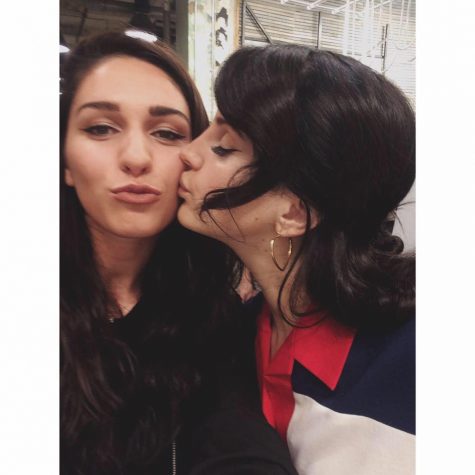 Nora-Grayce Orosz, Former Managing Editor
Nora-Grayce is a journalism major from Yonkers. She's a music and pop culture addict who lives for festivals and food. In her spare time she can be found...