Nail Tech On Campus Keeps Hustling
Self care is important and an essential as college students need to take time to themselves away from school work. Students on campus are quick to support their peers and their small businesses from their own clothing brands to doing students nails here on campus.
Most people know who she is and because of that she asked to remain anonymous.
The junior who is a Biology major decided to make her love for nails a business after being encouraged by her friends. The nail tech started off by doing her own nails and took advantage of the fact that she saved herself time by going to the salon. Many of her clients thought it was smart of her to have a business during her college years. Although it can be a lot to juggle with work and school, she remains to be a busy person. The opportunity to turn her talent for nails into a business outweighed the positives from the negatives. Being and remaining busy was one of the negatives she would have to face if she didn't limit herself. One of the positives was eliminating the chance for students to either go home, to the city, or into town.
This made future clients or whoever needed their nails done to avoid the hassle easier as she was on campus. She expressed how exactly the art of doing and being a nail tech has made her excited. The experience within the ups and downs of running a nail business she remained to keep her love for it.
Her favorite part is getting told to freestyle as well as being given a reference picture.
"I make every set my own even if I'm given a reference picture. I make it unique to myself and my client."
When this happens she can make it her own and her clients with their own twist and version of the end result.
"I like when we work out an idea together and we have fun and I get to do freestyles."
In her journey to the hobby now turned business, she started at 13-years-old using gel. Her mother was a hairstylist and told her that she couldn't get her nails done until she reached womanhood. It was then that she got to using acrylic at the start of the pandemic. It was then that she realized that she could turn to doing and practicing nails as it made her happy, as she was at loss for boredom.
"Doing nails is a destresser and I get to build bonds with people."
Given that she has clients of all personalities she doesn't like to reject anyone as she tries to do as many clients' nails as she can allow herself. When she first started her business she would have posted up to four to five appointment slots but stopped when she picked up more hours at work and realized she had to cut back. This was the result when she realized that her business was getting more successful and talked about on campus.
The young nail tech was surprised by her business being a success. At first, her clients were sad but many were quick to understand the reason why she needed to cut back and pace herself as she was a student who worked outside of school just like many of her clients do. One of the reasons for the cutback was the fact that she creates her own sets when she does her own and her clients' nails. Being able to be creative is a blessing in disguise as that is one of the reasons why she does what she does. The satisfaction from start to finish along with pleasing her clients is enough to keep her fulfilled.
What does not keep her fulfilled is when she doesn't get to be creative especially when a client asks for a design that they could have gotten if they went to a regular salon. The comparison between her and a salon is that she is college friendly whereas salons are not. The price she charges is up to $60 dollars while a salon charges $80 if not over a hundred.
Some if not most college students understand the life of hustling to make money, and support themselves if not their families. They either do it for many reasons whether it be personal or for them to make some cash.
Leave a Comment
About the Contributor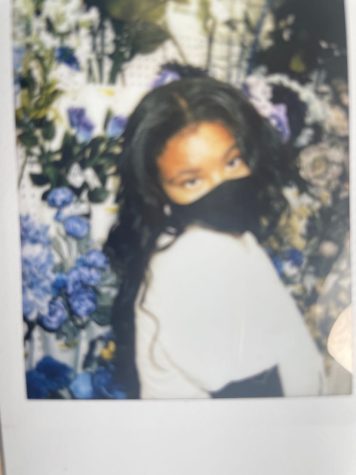 Mia Tindel, Impact Staff
Mia Tindel is a senior at Mercy College studying Journalism. In high school, she discovered her love for journalism, music and reading. She is curious...