Hoops Deliver Dynamic Comeback Performance at NYC's The Dance
The streets of Manhattan were empty; not a sound could be heard. It was a cold and lifeless NYC Wednesday, on the surface. However, in the heart of NoHo, within the smokey purple-colored confines of The Dance, the party was just beginning.
The hosts of this party? None other than Hoops.
Hoops are an indie-pop/dream-pop trio out of Indiana that formed in 2015. Composing of Drew Auscherman (vocals, guitar), Kevin Krauter (vocals, bass), and Keagan Beresford (vocals, keys, guitar), they are known for playing a multitude of instruments and often switch up their roles.
This includes vocals, which makes for a very interesting dynamic regarding their stage presence, as the personalities of each band member were often showcased based on who was doing what.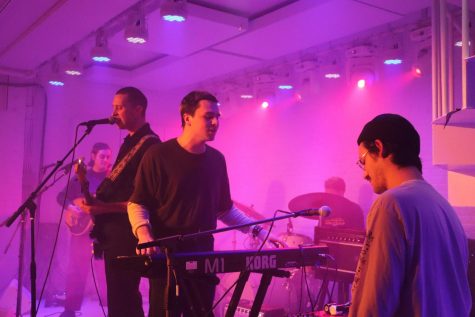 Hoops also featured another three musicians to join along with them at The Dance to great a lively and entertaining six-piece, where drums, synths, and additional guitar parts would be covered, depending on the track.
Music aside, what was notable about this show was that it was the first show Hoops in two years.
After releasing two albums in 2017, the group went on an "indefinite hiatus." Then suddenly, they reappeared with a new single entitled "They Say" in 2019 and announced a comeback show at The Dance.
While the crowd's energy didn't display itself in physical energy, AKA moshing, the energy in the room was one of emotion and joy throughout the band's set. With red and blue stage lights swapping positions and a fog machine, it created a perfect atmosphere for Hoop's dynamic pop-driven and groovy music.
Despite the wide range of audience members, it didn't take long for them to all go a beautiful unison of dancing and swaying. The songs themselves often used jittery yet impressively calm guitar parts mixed with groovy synth lines and heavy use of the tambourine. This served as the perfect catalyst for the lovers to love and the loners to, well, dance with themselves.
If there was a way to describe the fans, it would be passionate: with chants of elongated of "Hoooops" and massive applause after every track. Good vibes were sent all around the venue during the band's short, yet impactful set.
The band's set was unreleased material and older cuts from their past discography. With a lively audience, it seemed to give energy to the band who returned that straight back to them with their music.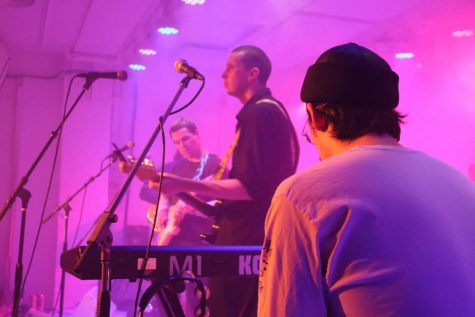 Despite the set ending before the hour, it had no effect on the morale of the audience who were invested throughout the entire showing.
Overall, Hoops deliver a charismatic sound and dynamic performance that is definitely worthy of experiencing live. If "They Say" is an indicator of what's to come with Hoops, they'll surely only gain steam moving forward.
Leave a Comment
About the Contributors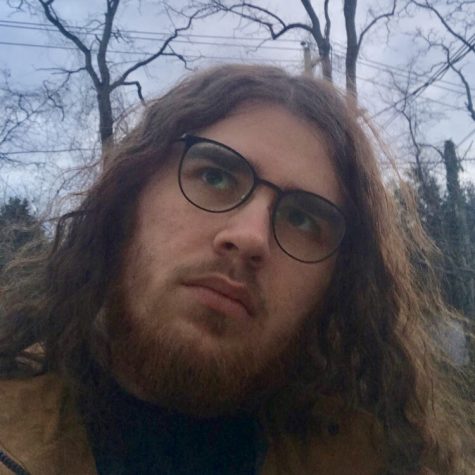 Steven Keehner, Impact Staff
Steven Keehner was the Managing Editor of the greatest publication on the Hudson.

Hailing from the mediocre Town of Oyster Bay, New York, he enjoys...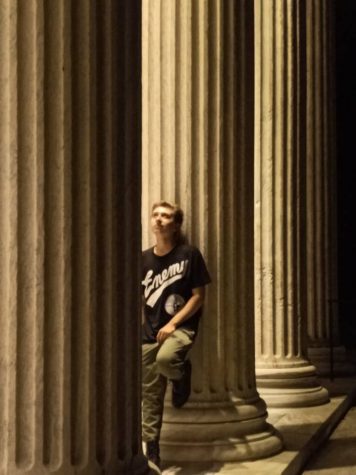 Jack Seda-Schreiber, Entertainment Editor
Jack Seda-Schreiber is the entertainment editor for The Impact News.

Born in New Jersey, Jack has an almost encyclopedic knowledge of music and a wide...