New York Comic Con Went Virtual
This year's New York Comic Con was canceled, in a manner of speaking, but revived virtually.
Commonly referred to as NYCC, the name of this year's convention was extended to: "New York Comic Con x MCM Comic Con's Metaverse."
The New York City staple is known for its jam-packed four-day event at the Javits Center every October. It's hard to walk around during Comic Con weekend in Manhattan without seeing cosplayers dressed from head to toe as their favorite characters. This year, like many other events, it was impacted by COVID-19. Most events of every kind were either canceled or moved to virtual platforms, and NYCC went with the latter. The event started on Oct. 8 and ran until Oct. 11.
The official NYCC website listed that around 250,000 people have attended in the past: an extraordinary number for a fan-favorite event. Navigating through a convention like this one isn't an effortless task. Convention-goers have almost no choice but to be comfortable packed shoulder-to-shoulder like sardines with so many other people, yet, every year, the numbers seem to rise.
This year events went virtual. Fans were able to watch their favorite panels and stars through paid virtual events, some were even free. After every panel, the free ones were then posted to the evets Youtube channel for viewers. According to their website, not everything is obviously free. Viewers were able to pay for exclusive virtual events such as meet and greets.
Some of the best parts of Comic Cons are seeing the amazing costumes everyone puts together and sharing the events experiences with friends. With the event virtual this year fans were still encouraged to share their cosplay photos. Cosplay, as defined by Merriam-Webster, is "the activity of dressing up as a character from a work of fiction." Cosplay is a big part of the con life and this year's fans were encouraged to use the hashtag "NYCCFan" to share all of their photos.
Die-hard fans took the loss of a brick and mortar convention seriously. A Comic Con veteran, Xavier Anglada, who has been to over 50 plus Comic Cons in his lifetime, was deeply saddened by this year's losses.
"I miss the lining up, interaction, and creators that I see whenever I go to a physical con." He did enjoy the panels as usual though. "I was very pleased with the amount of entertainment-themed panels and a lot of the more instructional panels."
Anglada did also say he enjoyed the mechanics of how it was run online.
"I feel like the panels on the Metaverse are quite interesting, and the ancillary show floor and merchandise raffles were done well."
He also enjoys the fact that most panels can be viewed over and over on the Youtube Channel. As well as the consistency of what the real-life con would have looked like.
"NYCC x Metaverse for me was most like what I expected from NYCC actually. From the raffles for Funko, exclusive access, to keep Saturday as "The Walking Dead" day – they kept the vibe of what con schedules are like."
Because "The Walking Dead" day was still Saturday, Anglada felt some sense of normality.
"It felt like a normal con day to me," he said.
Even though the social aspect of the con was quite different this year, fans still found a way to chat.
"I got into a very lively discussion over a character from American Gods and how she frightens me, with a bunch of people who were watching [the panel]. We had a good talk and lots of laughs," he shared.
Comic Con fans who attended were able to see panels pertaining to "The Walking Dead," "Motherland," "Resident Alien," and more. These panels can all be viewed again later by anyone.
The con experience was very different for attendees this year. However, as Anglada explained, "NYCC was run as close to an onsite con as possible." NYCC x Metaverse also had a virtual show floor, which is the main part of a real Comic Con, and that gave guests a sense of reality whilst enjoying their weekend.
This year's Comic Con did bring new projects to their audiences like normal. A film called "The 355" is gaining traction, and Anglada learned about it through the panel that is known on YouTube.
"I am quite excited for a female-centric movie called 'The 355.' It looks so good and the female leads are from all over."
NYCC x Metaverse is the second-largest Comic Con in the U.S, following San Diego Comic-Con. That convention was too held virtually this year. Due to their success, many other events have followed suit. Companies are hopeful that 2021 will bring back the regular convention experience.
Fans can check out the NYCC x Metaverse website as well as their YouTube channel to check out anything they may have missed.
Leave a Comment
About the Contributor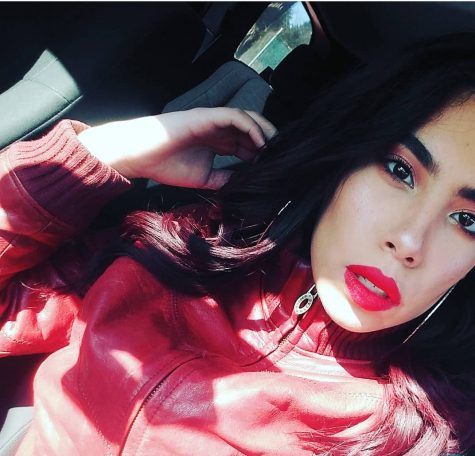 Jadeen Mercado, Impact Staff
Jadeen Mercado is a senior who loves all things entertainment!

She writes a column called Jadeen's Scene

She can be reached at [email protected]...