Awesome Con or Awesome Corona?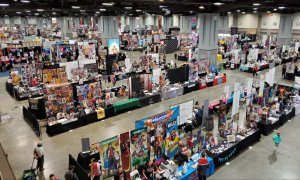 Conventions and other large gatherings have taken a hit since the start of the pandemic. Comic Conventions are incredibly large events where fans and creators come together to share their love for fandoms and everything comics-related. In the last decade, these conventions have grown exponentially and are generally housed in huge convention centers like the Javits Center or the Walter E. Convention center located in D.C.
The largest D.C.-based convention, AwesomeCon has announced dates for their summer 2021 convention. However, little information about D.C. COVID-19 regulations has been made available on the site. The statement acknowledging the risks and how they are hopeful the event will run.
The convention can hold thousands of people but COVID-19 at play, it asks the question of, how many people will really be allowed in? D.C. is in phase two of its reopening since the pandemic. Their official COVID-19 website, Abra.DC.Gov, has it listed that they only allow 25 percent capacity inside establishments. It can be safely assumed this will be the same for the convention centers if they are opened, but there is no information as to if the Walter E. Convention center is actually open right now. The website does not speak of the convention center directly but it does address fun activities.
"Activities that require patrons to be in close proximity to one another are prohibited, including bowling, darts, pool, and games of skill."
If D.C. comes into phase three before the convention then there will be a better chance of the Con running. However, if it does run. There are so many unanswered questions that are yet to be addressed. It isn't clear how photo ops or autographs with celebrities will run since one is within the 6 feet range normally.
Will one need to be COVID-19 tested daily upon entry?
Also, as of right now, only one celebrity has signed on to do the event, Christina Ricci. No questions about the upcoming con have been addressed, just the statement of hope they have released, but some fans are still very interested in attending if they could.
Mercy Student, Michael J. Petrellese, has never attended a Comic-Con but has always wanted to. He was hopeful to attend in 2020, but of course, the pandemic had other plans. Petrellese would love to attend a convention like AwesomeCon this year.
"I would love to see a comic convention run, the holding thousands part may worry a few, but I feel like if regulations were put in place, everyone can enjoy their time there". This seems to be AwesomeCons sentiment exactly as in their statement, "we believe the world will be a healthier place by summer/fall."
Petrellese continues by saying he thinks things will be safer by August because of the rollout of vaccines. "August is a long time away and I am pretty optimistic. most of the U.S. will be vaccinated by then, and mask mandates would make things safe, including social distancing while still having that Comic Con feel."
If all of these things go as planned, Petrellse would consider going. "tTis all depends on if there are strict regulations or not."
There is still a real risk in being inside for any sort of gathering while the pandemic is still here. The vaccine rollout has begun, but not everyone is expected to be vaccinated by the summer and at the moment AwesomeCon still hasn't released any information pertaining to how the event will be run, the risks, or even their game plan to run things smoothly.
States are working frantically to ensure that necessities like schools and offices can run smoothly and there are still so many issues to address. Entertainment events seem to be last on the list to figure out. AwesomeCon and any other large events may not run this year based on the statistics that are out there at the moment and the country may not be ready for them to run either, but at the moment it's a waiting game.
Leave a Comment
About the Contributor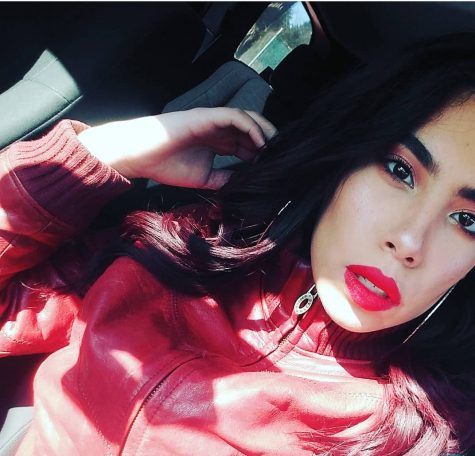 Jadeen Mercado, Impact Staff
Jadeen Mercado is a senior who loves all things entertainment!

She writes a column called Jadeen's Scene

She can be reached at [email protected]