Goodbye, Henrik Lundqvist
Very rarely in sports do legends get the send off they deserve. We all hope our sports heroes can go out like Peyton Manning or John Elway where they go out as world champions. 
Unfortunately the business of sports gets in the way of this almost every time. On September 30th, the New York Rangers announced they had bought out the last year of goalie Henrik Lundqvist's contract. That announcement marks the end of a 15 seasons run of arguably the greatest Ranger to ever play the game. 
All signs now point to the King of New York signing with, long time rival, the Washington Capitals. There is no doubt Hank, as he's known by Ranger fans, still wants to play and still has that competitive fire burning inside of him. Lundqvist tweeted Friday night "I still love to compete. I still love the game and I still want to WIN!"
That is the Henrik Lundqvist that won over the hearts of the Ranger faithful who packed into Madison Square Garden every season.
It's the player that will sell out the Garden again when he makes his grand return to MSG, but also on the day that his playing career is over and #30 is raised to the rafters with the rest of the Rangers' immortals. 
So how did we get here? How did the 205th player taken in the seventh round of the 2000 NHL entry draft go from a nobody goalie from Sweden to the King of the city he played for? 
He wanted to win more than anything else. 
Henrik Lundqvist embodied everything New Yorkers want to be. They want to be someone who is reliable. Who leaves it all out there. The person who everyone wants when it matters the most. That was Hank. Every night you knew he was going to leave it all out there and the one thing he would never allow you to question was his effort or his desire to win. His statistics over the 15 years prove that. 
Since his debut on October 8th, 2005, he began one of the greatest hockey careers any goalie has ever had and never looked back. In the 887 games he's played since then he has posted a record of 459-310-96. Those 459 wins put him at sixth on the all times wins list and if he continues to play, which it appears he is all set to, he could continue to climb that list. 
His individual goal tending statistics included a save percentage of .918 which is the twelfth on the all time list and a goals against average of 2.43. 
His remarkable career has led him to finish top 6 in the Vezina Trophy voting for the best goalie in the league 10 times in 15 years. His top year was when he brought home his only Vezina trophy in the 2011-12 season. Posting a 39-18-5 record with a .930 save percentage and a 1.97 GAA. This marks a career high in wins, save percentage and GAA. 
While there is definitely sadness in Lundqvist leaving New York without the ultimate prize, the Stanley Cup, he gave it all he had throughout his career. 
His tenure in New York, where he won 30 or more games in eleven seasons, included three runs to the conference finals including the magical run in 2014 all the way to the Stanley Cup finals which ended in heartbreak for Ranger fans.
Also to set the record straight Dwight King of the Los Angeles Kings interfered with Henrik Lunqvist in the third period of game two of the finals. This allowed a Ranger two goal lead to become a one goal which they would eventually lose in double overtime. That should have been a no goal as Lundqvist was clearly interfered with and was prevented a fair chance at making a save. 
Despite this Henrik Lundqvist did enjoy international success while a member of Team Sweden. His dominant play led Sweden to an Olympic gold medal in the 2006 Winter Games in Turin and a silver medal in the 2014 Winter Games in Sochi. These were some of Henrik's proudest moments as most European hockey players dream of representing their national teams and winning Olympic gold. 
Henrik Lundqvist played the game the way every fan wants every Ranger to play. He went and did what he was asked and did it to his highest possible ability which on most nights was pure excellence. 
He took teams that were bad and made them good. He took good teams and made them great. He was the main reason that the proud New York Ranger franchise was even relevant for the first seven years of his career. The way he went out was not the way anyone wanted it for him. He often found the bench more the crease on most game nights but that doesn't change what he did here. Every Ranger fan should have nothing but gratitude and praise for the King who led this team for a decade and half and made us proud to be Ranger fans. 
No matter what happens going forward in his career he will always be the King Henrik. He will always have a soft spot in the hearts of Rangers fans. He has become the benchmark for future goalies not just Rangers goalies. 
So to one of my sports heroes who I watched growing up and now as a young adult, thank you and best of luck to wherever your career may bring you. 
Hopefully we can hear one more Henrik chant when you make your return to MSG. 
Leave a Comment
About the Contributor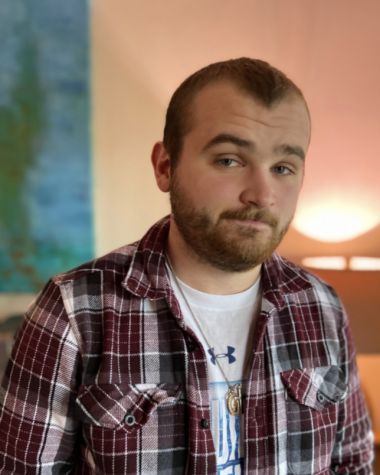 James Tiedemann, Managing Editor
James Tiedemann graduated from Mercy College in the May of 2022. He transferred there after graduating from SUNY Orange with his Associate's Degree in...