A 360 Degree Lifestyle Transformation For The Better
Everyone wants to look good and that means trying to be as thin as possible. There's just one big problem. We are eating more calories. Obesity ranks worldwide have skyrocketed. This has fueled what is now a nearly $70 billion dieting industry here in the United States, consisting of membership plans, best-selling books and frozen meals, powders and pills all claiming to hold the secrets to rapid weight loss.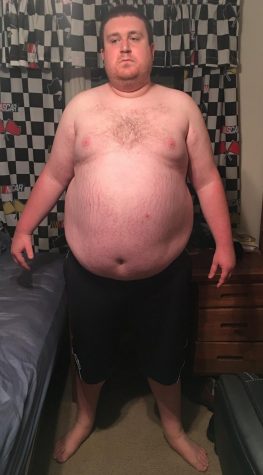 Despite all these methods, scientists haven't found the secret yet. Many studies have shown most people lose only a small amount of weight and quickly gain it back.
So why do people continue to try losing weight, even though it isn't always successful? There's a reason why weight loss diets constantly fail and showcase a plan you can follow to stay on track and achieve your goals.
American men usually average around five weight loss programs in their lifetimes. Women average around seven. And there's a bounty to choose from, ranging from South Beach Diet, Paleo, Nutrisystem and everything in between, all claiming to be on the cutting edge of scientific research. For the most part however, most of these programs are basically the same, and have claims not supported by science.
For example, the original Atkins diet claimed that by cutting carbs, dieters could eat more calories and still lose weight. Suffice to say, that is not the case. There are even diets based on your body's blood type. And this isn't supported by evidence either. Scientists have even rejected detox cleanses, mainly because our bodies do a good job eliminating harmful waste on its own.
Diet supplements and pills are hardly regulated, so manufacturers don't even have to prove their effectiveness. And just because you see the words "low-fat" doesn't mean it's healthy. It can contain a ton of sugars and empty calories.
One of the earliest diet plans was called Metrecal, a canned protein shake containing 225 calories and loads of vitamins and minerals. Americans quickly latched onto it. However, this fad came to an end in the 1980s when the company stopped making them mainly because drinking shakes instead of eating meals is hard for people to sustain. The rise of other diet fads also led to its decline.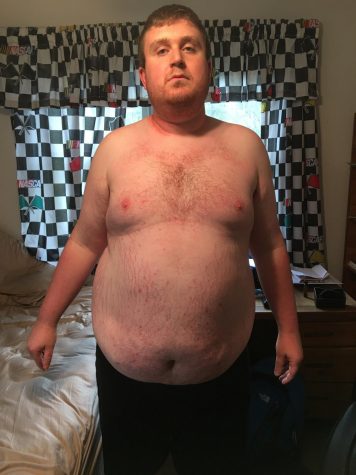 The dieting industry pressures us to cut calories, while the food industry pressures us to eat more. In the 80s, the government changed its agricultural policy, allowing farmers incentives to grow as much as they want. As prices got cheaper, we ate more, mainly in between meals.
In the late 70s, 28 percent of us ate more than two snacks a day. By the mid 90s, that number had increased to 45 percent. In order to make up for the weight gain that had occured in Americans betweens 1980 and 2000, people increased their calorie intake by about 500 calories a day.
Weight loss was now an urgent public issue and the government started researching. This lead to a new scientific understanding as to why staying on diet plans is simply complicated.
Obesity is defined as a body mass index or BMI over thirty. And metabolism is the energy required to keep your cells as tissues healthy. The foods that we eat are the main source of all our energy. A good seventy to ninety percent is used for bodily processes, like digestion and heart rate. Even after working out, we tend to eat more. Our bodies are surprisingly resistant to weight change, especially when its decreasing.
Leptin is a hormone that signals the brain as to how hungry a person is. Numerous studies have shown that leptin levels are lower in people who've lost weight. In addition, aspects of our bodies and diet are out of our control. More than 50 percent of the difference between people and how heavy they are is based on their genetics. While your weight isn't necessarily determined by your genes, certain genes make it more likely you will be overweight within certain environments.
Our food environment is rapidly changing. Here in America, high-calorie processed food is both cheaper and easier to reach than healthy food. This is partly why obesity rates can widely vary across different ethnic groups. While the rate can be 48 percent in non-hispanic blacks, it can be 34.5 percent in non-hispanic whites. Millions of people also don't have a supermarket within one mile on their house, making it harder to access fresh food.
With a huge variety of forces outside of our control, our environment and even our genes, dieting can feel like a loss cause. But there is hope, in the form of natural weight loss.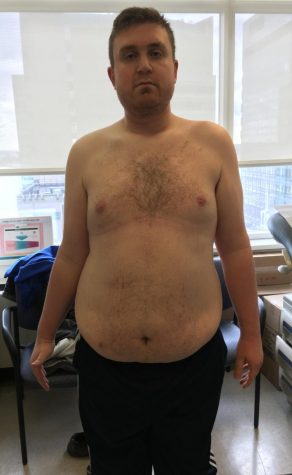 Simply put, natural weight loss is losing weight without using extreme diet plans, weight loss pills, supplements or other severe measures. It is closely associated with the combination of a healthy lifestyle, maintained sleep and proper eating and exercise. Advocates seek long term goals instead of short term success.
We all know eating healthy is one of the top ways to lose weight safely and efficiently. Meal routine plays a huge part, as the typical plan is three meals a day plus several snacks. Eating several small meals a day will maintain metabolism levels and ensure better absorption of nutrients. Sometimes skipping breakfast doesn't hurt.
Processed foods contain additives and excess sodium. These are bad for your liver, which is one of the body's main source of burning fat. Natural foods such as fruits, vegetables and grains are highly recommended. A good tip is to limit the intake of foods which contain large amounts of trans and saturated fats.
When it comes to getting your daily serving of fruit, head to the local supermarket and pick up a freshly cut fruit bowl. They usually contain strawberries, grapes, cantaloupe and honeydew. You also can't go wrong with eating a whole apple or a cut up banana.
When it comes to a natural healthy weight loss program, water consumption is key. Experts recommend drinking eight glasses of water a day, especially when you wake up in the morning and at night. Drinking at night can reduce food cravings and can lead to you waking up feeling relaxed and energized.
It can be incredibly hard for people to break habits such as drinking numerous sodas and cups of coffee, but drinking water has numerous benefits. Increased water intake will help you look and feel better over time, contributing to your long term goals. And if you get tempted to drink a can of soda or a cup of joe, have one a day. It won't hurt your plan.
A regular dose of exercise is just as key as eating healthy. Basic cardiovascular exercise such as walking on a trail or around a major city contributes to natural weight loss without having to partake in extreme workouts. For more effective and long term results, jogging, cycling and lifting weights are highly effective ways of producing cardio intake.
Another way to stay in shape is going on the elliptical. Doing a one-hour workout is a good way to burn around five-hundred calories.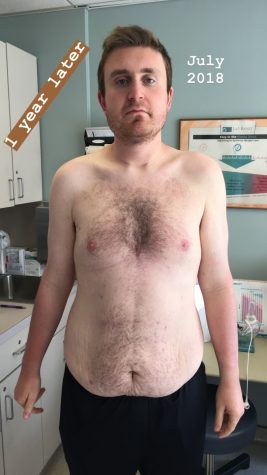 No matter how you exercise, make sure you have a water bottle with you. Drinking water during a workout allows your body to sweat and release endorphins that help you stay in shape.
Getting a good night's sleep is particularly important when it comes to natural weight loss. A recent study out of Japan suggests that people who regularly get an extra two hours of sleep each night tend to experience great results over a period of a few weeks.
Most of us don't get enough sleep on a daily basis. This leads to hormones that increase our appetites. Studies also show that a loss of sleep can increase your body's fat storage, affecting the secretion of hormones that regulate food cravings. Extra sleep leads to hormonal balance, which leads to you being less hungry.
Why am I telling you all this? Because I used to be overweight. and last year I came to the realization that living this unhealthy lifestyle of eating whatever I wanted, whenever I wanted and not exercising and being completely lazy was unfathomable.
The period between May 2016 and July 2017 was rough for me. Things weren't going my way and I was struggling for my main goal and purpose. I turned to food to help me cope and ended up gaining an incredulous amount of weight due to the huge quantities I ate at a single time. From pizza to greasy fast food and everything in between, nothing was off the table. It became my true best friend. It's unfortunately an addiction that I've struggled with for years and years. Whenever I became upset or miserable, I turned to food to help me feel better.
Then on July 26, 2017, I clocked in on the scale at a new high of 425 pounds. Three days later, on July 29, 2017 while attending a concert, I sat down in a chair on the floor level and it collapsed under the weight of my body. The incident traumatized me and made me realize that living this unhealthy lifestyle of eating whatever I wanted, whenever I wanted was unacceptable and discouraging on my part. After the concert was over, I vowed to change my ways and would not stop until I reached a comfortable weight.
The process wasn't easy but as the months went by and the weight started to fall off, I began to feel stronger and more energetic about myself and what you are able to accomplish if you set your mind to something. Eating healthier, more wholesome foods and exercising several times a week opened wonders.
It's always nice to enjoy delicious meat and juicy steaks. But cutting down the ounces to around eight to ten per pound is  just as wholesome as eating a regular 18 oz. steak. It still packs the same amount of flavor, just on a smaller scale.
I never used to enjoy the taste of fish. In the past few months however, I've opened my eyes to delights such as arctic char, salmon and even ahi tuna. That's in addition to me loving scallops, shrimp, lobster and octopus.
My favorite vegetable to eat is brussell sprouts. These little cabbages are high in nutrients, fibers, antioxidants and Vitamins K and C. At the same time, they help maintain healthy blood sugar levels and reduce inflammation. Another favorite of mine is the sweet potato, which is much healthier than eating regular french fried potatoes. They provide an excellent source of Vitamins A and C, plus potassium and dietary fiber.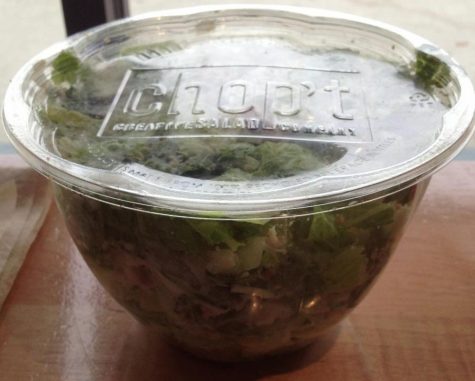 It's nice to see that more fast-casual and sit-down restaurants are starting to offer these two delights as alternatives to fries, mashed potatoes and rice. Of course, you can't go wrong with the classics like broccoli, cauliflower, quinoa and even butternut squash.
We all love burgers. The taste, the texture of the beef, grill grease, and limitless toppings / combinations are all so desired. All that however can lead to weight gain and a sense of regret. With all this in mind, there is now a way to enjoy burgers without the guilt of calories and carbs. Across the country, restaurants are mixing up variations of the burger to suit all customer needs.
Fast-casual restaurants are leading the way. Besides offering beef patties per usual, Smashburger serves up turkey and black bean and quinoa burgers. They are just as juicy as the norm and contain way fewer carbohydrates and fat as a regular beef burger while offering a good amount of protein.
One of the healthiest new trends is the impossible burger. This patty is made entirely from plants. It may be hard to believe, but one bite will subdue all fears. That's because it tastes just like a regular beef patty. It has to be seen to be believed.
New York City joints such as Bareburger, The Counter and Five Napkin Burger are places to check out. Even the go-to hot spots such as White Castle and Applebee's are slinging these creations out daily.
Wanna have a burger without the carbs that come in the form of the bun? Just ask for a lettuce leaf or other substitution. At Smashburger, the burgers will come with a side of lettuce and tomato instead. Meanwhile, fast-casual joints wrap burgers inside of a lettuce leaf. Plus, you can order these burgers as salad toppers.
Speaking of salads, they don't have to be bland and boring containing lettuce, dressing and croutons. Just head to the local salad bar and choose from a wide variety of options to make salads more exciting and enjoyable.
Chains such as Chop't, Just Salad, and even the local supermarket have salad bars that are sure to please. Start off by picking out a type of lettuce such as romaine, kale, and arugula. Add a variety of vegetables, a delicious dressing, and even proteins and you'll end up with a salad that goes beyond the standards. Concerned about having additional calories on your masterpiece, just ask for no dressing. It'll still taste delicious.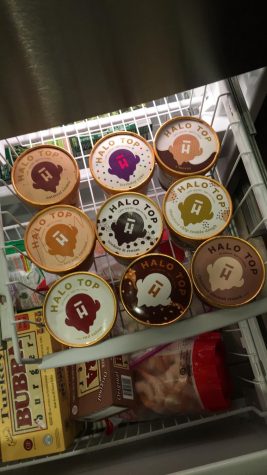 We all scream for ice cream and it is very tempting to turn down a couple scoops of everyone's feel-good comfort treat. The usual suspects like Mister Softee, Carvel and Cold Stone Creamery serve up creamy, fatty and high-calorie creations. Meanwhile, a small resistance is happening in the freezer aisle.
Halo Top, Enlightened and Arctic Zero is becoming increasingly popular brands for a variety of reasons. Not only are the flavors incredibly delicious, they contain fewer calories, less fat, more protein, and less sugar. Some of the flavors include pancakes and waffles, cinnamon roll, salted caramel, chocolate chip cookie dough, glazed donut, french toast, and mochi green tea. Most importantly, all these flavors range from 200-400 calories a pint and 70-150 calories a serving. Throw in some fruit and a little drizzle of fat-free whipped cream and you have a mini sundae sure to please.
Even sparkling water companies are getting in on the health craze. Bubly, Sparkling Ice and Spindrift are becoming more and more popular and are great accompaniments to the salads and plates mentioned above. Some flavors include lime, lemon, cherry, grapefruit, crisp apple, peach nectarine, and kiwi strawberry. While these drinks contain only a smattering of calories, they stand out due to zero fat, zero protein and a handful of sugars and carbohydrates. Spindrift has even gone a step further becoming the first and only line of sparkling water made with real squeezed fruit.
My favorite way to stay in shape and burn calories is driving to a local trail and walking down one direction before heading back to where I started. The walk takes about 1-2 hours and about 3-5 miles depending on how far I decide to go. Besides the local trail, walking around New York City every once in awhile and around tri-state area shopping malls are good ways to work out while maintaining my interest.
Sometimes I like to even go for about ninety plus minutes on my elliptical and have even burned over a thousand calories, due to having great energy in my system.
In the past sixteen months, I have lost a substantial amount of weight, about 200 pounds to be exact, and have officially turned the page towards a healthier, happier lifestyle. The next step is having skin removal surgery at the end of December to remove the excess skin from my body. After that, heading to retailers to buy a whole new wardrobe full of clothes that actually fit and feel comfortable on my body. It is by far, the greatest, most well being accomplishment in my young 23-year old life. And I realized something: I have my whole life to eat. You don't have to shove everything down your throat at once.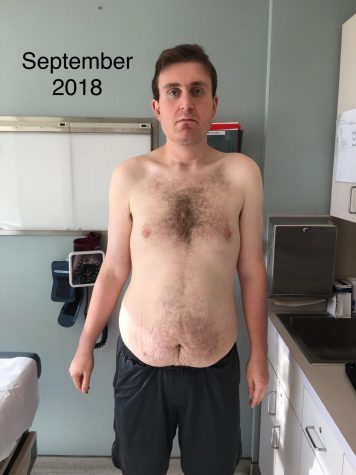 Leave a Comment
About the Contributor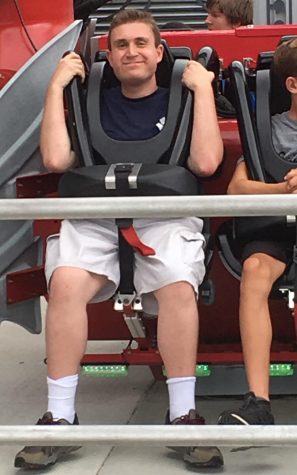 Daniel Lederer, Impact Staff
Daniel Lederer is a senior finishing his final semester on campus as a media studies student. Dan is an avid fan of movies and television, particularly...