Salvation Army Aids All During COVID-19
While the familiar sound of Salvation Army bells playing outside every store is familiar, there is nothing familiar about 2020.
It is a year of worriedness and not knowing what is going to happen tomorrow. The Salvation Army stepped in and has helped tremendously for the last nine months to those in need.
Every major organization was hit with the virus and all other businesses are closing. People are staying home to prevent the spread of coronavirus and others are living their life with no fear. That did not stop the mission of The Salvation Army; they have been delivering hundreds of boxes of food for those in need.
The Salvation Army is still active currently and has set up a hotline for people to see more information about their service.
COVID-19 IMPACT
Since the COVID-19 pandemic started, The SA has been in the front lines of helping out the community with food pantries being held everywhere for everyone to receive food that the people could not get. On The SA website, they have stated that they served 555,000 people and over 10,000 volunteers helped serve 6.4 million meals. They have also held 900,000 people with emotional and spiritual care. Volunteers and workers there have been wearing face coverings and per recommendation by the Centers for Disease Control and Prevention (CDC), have been sent information on hygiene and prevention of viruses.
"Once we arrive at the Corps, we disinfect ourselves with a spray. We all have the best 3M filter masks, and we wear gloves at all times." sad Guillermo Dicaterina, 49, pastor and major in the Queens Temple Corps.
With the COVID-19 pandemic rapidly increasing in communities across the state, The SA has significantly expanded its efforts to slow the spread of the virus and ensure critical service, especially among the homeless and other vulnerable populations.
The numbers of people requesting food, shower, and clothing services have increased greatly since March 2020. While services are maintained for the most vulnerable citizens, such as the homeless and others living near the poverty level, many people with financial solvency before this outbreak could now face extreme hardship due to mandatory business closure. Countless residents now have no income and need financial assistance.
"The number of people who come daily to receive our services has tripled," said DiCaterina.
The SA serves individuals and families in every zip code in the state and is working diligently to ensure that people have access to desperately needed food, and services such as shelter and hot meals. The Salvation Army Queens Temple Corps Community Center located at 86-07 35th Ave, Jackson Heights, includes showers, clothing vouchers, soup kitchen, and food delivery. Also, like every year, the SA helps thousands of families in New York City unable to provide Christmas gifts to their children.
Additionally, within the SA facilities, additional clean-up efforts are underway to help reduce the spread of the virus. The additional need is daunting, particularly given the extremely polluting nature of the virus, which has led to the postponement or cancellation of numerous SA fundraising events.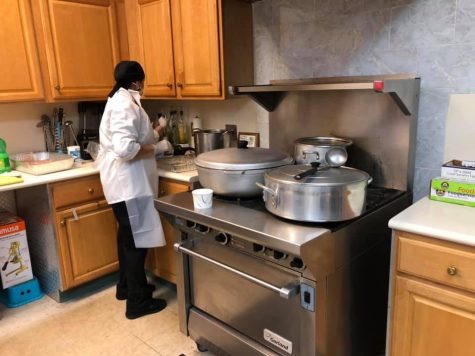 "Many of our volunteers became ill with the virus, and we had to close the institution for three weeks to disinfect it, it was a whole process," DiCaterina explains.
When other people are at home taking care of themselves to not be exposed to the virus, the SA employees do titanic work and risk their lives to help the community. "Two of our people were very sick in the hospital, we thought we were going to lose them," said DiCaterina.
December is usually the month in which The SA raises the most funds, as Christmas and the deductions at the end of the fiscal year generate a flow of donations. After Thanksgiving, volunteers and workers take to the streets to ring the bell to raise funds that are directed to the same constitution that helps the communities every month of the year.
"This year it has been very difficult to raise funds. Many people who have supported us financially as donors have now become our clients," said DiCaterina. "That itself shows how this pandemic has affected even those who had the resources in the past."
The SA, already 18 percent underfunding this year, forecasts that its Red Kettle campaign will raise half of what it did in 2019. That represents a $60 million drop from the iconic fundraiser that it has been affected by the pandemic in various ways.
Thousands of kettle locations were eliminated because businesses have had to close and foot traffic has been reduced. Added to this is the fact that many people choose to stay home to be safe. Their pool of bell-ringing volunteers is smaller as many older helpers are unable to participate because they are at high risk for COVID-19. The Christian charitable group predicts that 6.6 million people – 155 percent more than last year – will seek help at Christmas, whether for food, toys, or shelter.
Last year alone, The SA provided over 100,000 Christmas toys to vulnerable children with the Treasures for Children holiday toy program. This year, The SA is in needed more than ever as an increased number of families experience the financial impacts of the COVID-19 pandemic.
HISTORY
The Salvation Army is a Christian church and an international charity organization. The Salvation Army works in 138 countries, and provides services in many different languages. It was founded by William and Catherine Booth on July 2, 1865 in London, England. William Booth decided to start The SA to help the suffering throughout London for thoses who are not welcome or were willing to attend a traditional church. Catherine has always said that she believes that if one were to love God, that meant one will be loving people. Their message continues to be in service today with over 1.7 million members to help the poor and hungry. The SA also helps with disasters, provides homeless shelters, alcohol and drug rehab, LGBTQ's resources and especially food pantries.
The heart of The SA is the volunteers. Almost 300,000 people of all ages have volunteered to The SA in the United States and show the connection they have. For them it means doing something good to help others but it also means that they are changing someone's life even if they do not know it.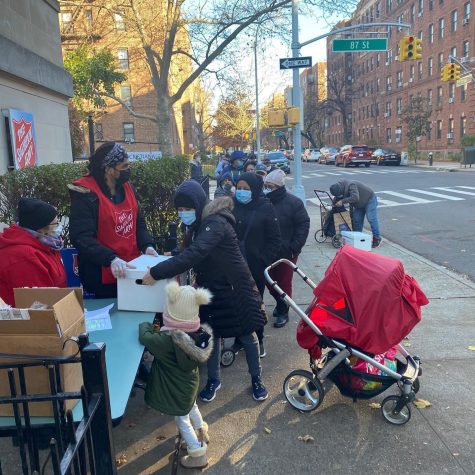 One of their known accomplishments was that The SA was one of the first relief agencies to be on the scene when the September 11 attacks happened in New York City in 2001. The SA has different facilities such as churches, thrift stores, adult rehabilitation centers, children summer camps and other necessities. The thrift stores profit is mostly invested into The SA's emergency reliefs plan. Many people can be familiar with The SA by the red kettles which are The SA volunteers who stayed outside of businesses during the Christmas season and sing Christmas carols and ring bells for people to donate cash. Most of these donations are sent to countries that are poor or have suffered natural disasters.
PASSION IN HER WORK
Sara Dacunto, born in Argentina, is the secretary of The Salvation Army Queens Temple Corps located at 86-07 35th Ave, Jackson Heights. Her main functions as a secretary are to manage the agenda, handle company information, telephone communication and serve the attending public.
In 2001, at age 37, she welcomed New York State as her second home. She came to the city with her husband and her three children in search of opportunities.
From a young age, her parents taught her the values ​​of honesty and work. Today she is a beloved and admired lady for her dedication and her desire to help others.
"When my family and I moved to this country, my uncle recommended us to go to the SA to look for food and clothing."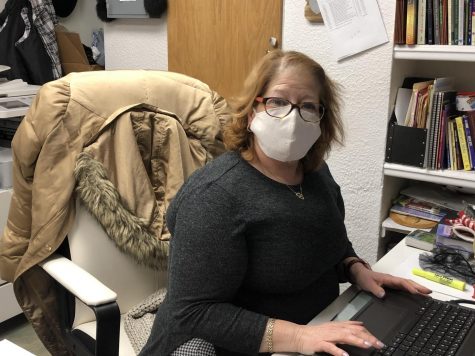 Since she was 6-years-old, Sara knew about the SA in Argentina. However, for her it was simply a second-hand store, but after moving and visiting the Queens Temple Corps she discovered that there was much more behind this institution.
Sara discovered that it was not only a thrift store but that The SA is primarily a Christian church. Many of the services that it provides are performed by volunteers who dedicate their time and energy to helping their communities for the glory of God.
Sara has been attending The SA Queens Temple Corps for 20 years, and with the pandemic, she explained the difficulties and problems that workers and volunteers had to go through while trying to help the community.
Every Monday, Sara arrives at the Corps at 8 a.m. After a hot coffee to warm up, she and volunteers begin to prepare and get everything ready for the week. The SA of the Queens has a soup kitchen every Monday through Friday from 11:30 a.m. to 1 p.m.
Tuesday, Wednesday and Thursday boxes, bags and food baskets are distributed to people who sign up for the food pantry.
In addition, from Monday to Friday, The SA receives food that they buy from Driscoll Fool and donations from the Food bank that needs to be selected and set up for the following days.
The danger of containing the virus made the members of the Corps have fewer helping hands. People used to be able to enter the institution, eat and grab their food bags. Now, the SA are forced to do everything outdoors regardless of weather.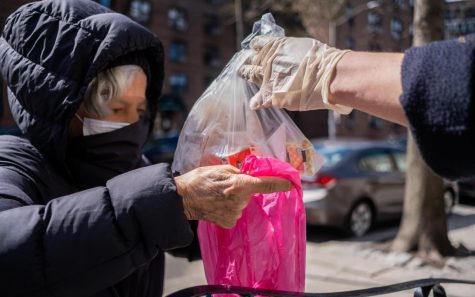 "We spend hours outside distributing everything, and now it's freezing."
Sara explains that through the pandemic, what last year was 100 bags of merchandise once a week, this year, beginning in March, they are distributing 90 bags per day. The soup kitchen, on the other hand in 2019, was about 120 meals a day, now the numbers have reached 500 meals delivered everyday.
"There is a great need. People are looking for help to make it through each month."
The surprising issue about Sara's testimony is that by going every day and continuing with her work at the forefront of the battle, she exposed herself to being infected, and this almost took her life.
Sara began to feel unwell the first week of March, so she decided to go to the hospital and get tested. The first time they told her that she did not have COVID-19 and they sent her home. Nine days later, the fever did not go down. She then started to lose her sense of smell and taste which was bothering her. She decided to go back to the hospital and get tested. Once she arrived, she fainted. She remembers that when she opened her eyes she was in the emergency room, full of doctors. Nurses gave her IVs and she had a breathing machine.
"I had pneumonia in both lungs"
Sara took two months to fully recover. She says that the virus left her with after-effects since she feels her body weaker and she has to take care of herself a lot not to catch a cold.
Sara added that God's help and grace is the only thing that keeps her going and continuing to do what she loves.
"Now I have the antibodies, but if I had to do it again, I would."
Sara commented that her only wish over the years has been to help in times of crisis, and although the present situation is difficult, The SA and its members will always have their doors open to those in need.
IN WESTCHESTER
In Westchester, there are centers at White Plains, Tarrytown, Port Chester, New Rochelle and Yonkers. New Rochelle has many facilities in the city such as the family store, corps community center and donations centers. In 2017, The White Plains Corps held events at the Westchester County Center throughout the summer. Such events as vacation bible school, music programs and pre-teen and teen nights. Soup kitchens and food pantry has also been a featured event at the county center to serve as many people there.
Westchester County has a 9.22 percent rate of poverty. Many of the Westchester residents have been helped by The SA with its Emergency Services program. It was created in an effort to help lower income families and individuals pay their bills. Families every year have been taken care of and been saved from their struggles.
THE FUTURE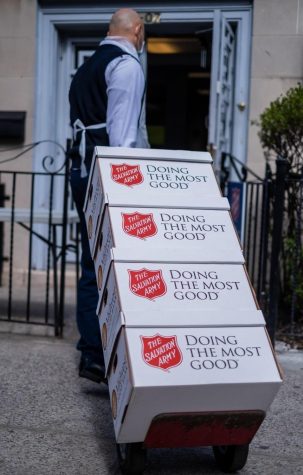 The Salvation Army has stuck with their message for the past hundreds of years and will continue to pursue their mission to save souls and serve suffering humanity. The community will grow bigger and they will not settle down until everyone is served and saved. The SA has a saying from a forgotten soldier, in which the soldier stated, "The goal should be just about numbers but about mission and going to god's kingdom."
Every year, volunteers are growing rapidly and many people are contributing.
Currently, this year more than ever, The SA has been busy to help serve the community in a fast and safe process. Donations have been made to many of The SA pantries across the country. Many fundraisers were created by people and many partnerships were formed. The SA shared a message nationwide about their mission for the upcoming months:
"Our local divisions will continue to work in a close partnership with area government and health experts to prepare and respond to meet specific community needs of 23 million individuals we serve each year and the more than 63,000 employees of our organization. We need support from our communities to continue to meet the daily needs of these vulnerable populations. Your donations will continue to help us respond to the situation."
FUN FACT
The Salvation Army was at the frontlines in World War I and II, offering comfort and pastoral guidance. The SA  is also often credited with popularizing the doughnut in the United States. Caring, which is a digital publication from The SA, shared the introduction to National Donut Day.
"During the war, The SA served doughnuts often cooked in battle helmets to the U.S. troops in the field and many soldiers came back to the U.S. obsessed with the pastries. In 1938, The SA created National Doughnut Day, observed the first Friday of June, to honor the female SA officers, or "Doughnut Lassies," who served the troops during the war."
There is no doubt that humans are by far the most selfish species on this planet. Despite that, there are still people who aim to want to serve and help others without receiving something in return. The generosity and hard work of this organization makes a difference in the lives of millions of families.
I'll fight
"While women weep, as they do now, I'll fight
While little children go hungry, as they do now, I'll fight
While men go to prison, in and out, as they do now, I'll fight
While there is a drunkard left, While there is a poor lost girl upon the streets,
While there remains one dark soul without the light of God, I'll fight-I'll fight to the very end."
William Booth.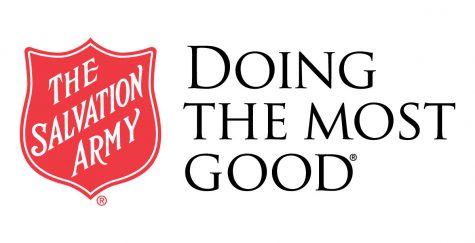 Leave a Comment
About the Contributors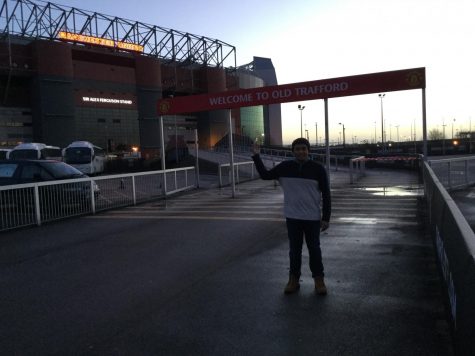 Gino Alva, Impact Staff
Gino Alva is a junior majoring in Journalism. Gino is an avid fan of the New York Yankees, Real Madrid and Manchester United. Soccer played a huge part...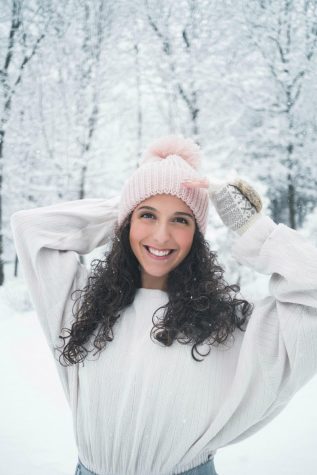 Daniela Baptista Haros, Impact Staff
Daniela was born and raised in Barcelona, ​​Spain. In the fall of 2016, she moved to the US with her family. This became a major turning point in Daniela's...