TechWeek New York. Part 1

TechWeek NYC is all about the tech entrepreneur and how their products can change the lives of thousands, if not millions, of peoples' lives for the better.
Scenes from sci-fi movies, where computers are assisting man with nearly everything, has a possibility of becoming a distinct reality.

Companies that have just been formed in the last few months come to congregate in Soho for the first annual event in New York City all competing for a prize of $100,000 worth of start up help for their company.
Talks and debates about the state of the current technological climate are held throughout the day and some key individuals in the world of tech are here to share their advice and show us what their company has in store for the future. Independent Mayoral candidates have come for a debate about what technological advances the city needs to catch up with other cities in the world that are blitzing the competition, for example Kansas City already has internet speeds 200 times faster than New York, and it doesn't look like that is about to change any time soon.
New York has the new "do things" mentality that Silicon Valley had in the 70s, and the networking that takes place throughout the city is incredible. Google's shares have just hit an all time night of $1000 and they also recently acquired a billion dollar office building in Chelsea, opening up 3,000 jobs in the city, with nearly 1,000 of those devoted specifically to advertising and media alone, with the rest being put into the creative and design teams, personifying the transition or create talent to the west coast.
Facebook will soon be like electricity –  it will be everywhere, always on and always there without a second thought being given. It will monitor your day to day business, what you do and where you go, eventually leading to an entirely personalised lifestyle based around your profile, some experts predicted. Likes and interests, for example, when one arrive at the hotel, patrons are automatically checked in and their smart phone becomes the room key. The television is automatically adjusted to be ready to play favourite stations that are on at the time one arrives. The temperature can be adjusted with an algorithm that takes into account how warm/cold one would like the room to be, based on the temperature outside or wherever someone has just come from. (even if the temperature outside is cold, Facebook will know if you've spent the last hour stuck in traffic in a hot taxi so the temperature may need to be cooler in the room rather than if you may have just walked in off the street).
It doesn't end there, the same technology can be applied to your driving experience. The car uses electricity, therefor it can also be Facebook integrated, signing in on just a one time occurrence gives your car (or even a rental) all the information it needs to make a driving experience your driving experience. The lumbar can be adjusted to your specific needs, it can see if you've been to the doctor and he's given you a prescription for back pain so it can adjust the seat accordingly. In theory, it could also use the same algorithm as the hotel with the air con systems – knowing where you have been to specify how warm or cold your vehicle should be.
People are normally terrified at information like this, they worry about their identify being lost 'in the cloud' or the government will be spying on them to get specific (normally irrelevant) information about them, however the crowd at TechWeek NYC was captivated by the idea that a social network could be so intricately intertwined with everyday life, not just in the sense that people are hooked to checking their phones and feeds every 20 minutes, but the mere possibility that Facebook could control the way you experience very own life based on everything you have done in the past.
The battle for your online identity is a fierce and dangerous fight between the biggest social sites on the internet, they want every piece of information about you so that they can obtain the largest profit from very specific target audience advertising. Profiling you and logging everything that you look at so that they can target you as an individual to what you are most likely going to want to see and therefor spend the most money on.
Google has been subtly trying doing this for years and it's hard to analyze if they have missed out on this key battle for the online identity, Twitter and Facebook have been at the forefront of gaining all of your information. Facebook is like your personality, your life and everything you like and enjoy doing.
Twitter, on the other hand, is your public voice, metaphorically speaking. Twitter is the online water cooler, all of the conversations and rumours start here, it is also the first place that news normally breaks and spreads like wildfire around different networks of people as they give their own take on things through their own accounts therefor sharing their opinions through their public voice.
Google does obviously have a large amount of information of the public but their is a limit to what they can obtain from you. Gmail and Android can give you information about who you are connecting with but because Google+ never really took off, they can't see anything about you personally unlike Facebook, which has access to all of your likes, friends likes, comments and even where you are and what you are taking photos of after the $1 billion acquisition of Instagram last year.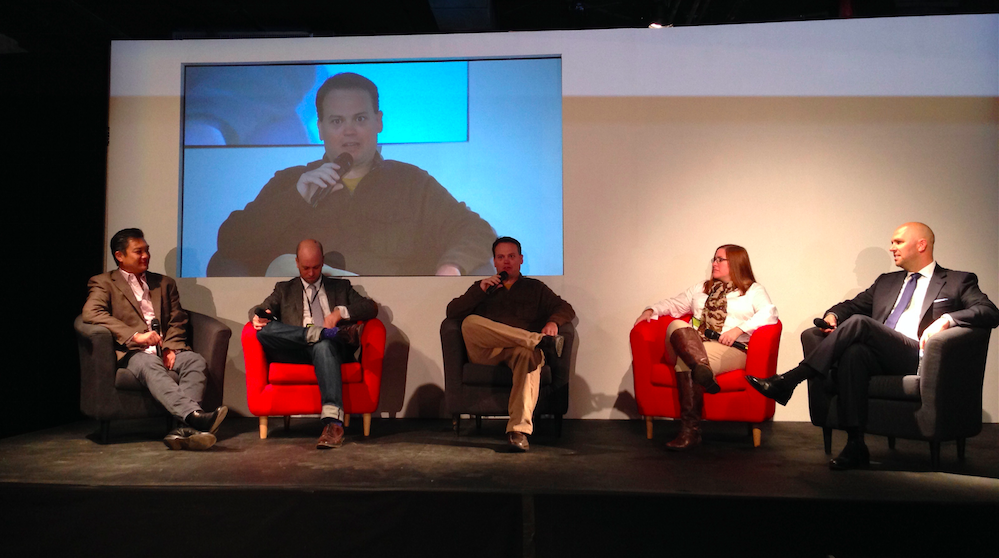 The next generation of Facebook users will more than likely be by far a more passive audience when it comes to privacy and social networking. Pandora's box has been opened and Facebook has lifted its privacy restrictions on accounts held by under 18 year-olds. Children under age can now share things publicly rather than just between their friends, this opens the door for other sites to apply the same rules as Facebook normally sets the precedent for privacy. After these companies floated on the stock market and become publicly owned, they have had to change in subtle ways to increase monetisation and profitability to maintain a good price for in the market. The information that was private to teenagers in the last five years isn't considered private anymore, said the experts,  and present teenagers are caring less and less about private information but also about who sees it. The widespread Information Age is a gold mine for companies like this and advertising groups, the boundaries of privacy are falling and the advertising companies are pouncing to fill every single gap with their products for the permeable minds of the youths surfing though their news feeds and teen chat rooms… Which kids still do right?
New York and Silicon Valley have always worked exceptionally efficiently together in their separate businesses of innovation and expansion. Silicon Valley developed ideas and then the big businesses in New York would invest and spread them around the work thus making huge profits for everyone involved. Things now however are beginning to change, the established Eco system in New York is now producing ideas and innovators such as David Karp, the genius from the Bronx behind Tumblr, who sold his $800 million company to the Californian based search company  Yahoo last year.
The innovators are now coming from New York and the advertisers and big businesses are moving to the west. New York is always going through transitions of time where they key focus on business changes, in it's 400 year history it is now on its seventh or eighth wave of change and this is the most exciting one thus far, rather than the same old ideas coming from the gnarly dudes in California, all of the technologies and influential conceptions are coming from the melting pot of the world.The richness of culture and sheer geographical density in New York City is enough to revolutionise an entire technological industry. The ideas are influenced by people from all over the world and now combined with the creativity of the advertising agencies in California merged with the business background from New York.
The first TechWeek New York ends with the presentation of the Launch competition, the final five groups give a presentation to the audience, each trying to persuade a panel of three venture capitalists and industry leaders that their startup company is going to take the world by storm.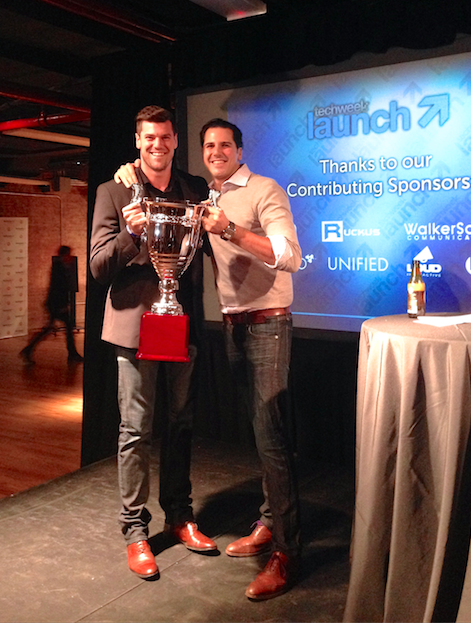 The judges take a 30 minute break to decide their winner as TechWeek's Iain Shovlin announces there is a free bar, much to the delight of many a entrepreneur who has spent the last 11 hours talking about their companies prospects.
The winner of the first ever TechWeekNYC Launch competition and taking home the trophy is Seamless Docs, a starter company that offers the most efficient way eSign any document on any device. It is also the only solution specialising in creating a cloud database of the information of documents. They collect their prize and head off to the free bar… ending a long but very exciting day in Soho.
I decided to join them for a Heineken or five.
Leave a Comment
About the Contributor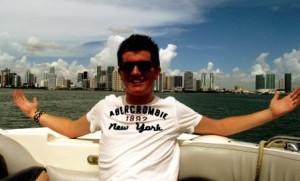 Samuel Neve, Editor-at-large
Sam Neve is junior international student from Great Britain studying Journalism. He has an eclectic taste in both music and sports and enjoys going to...