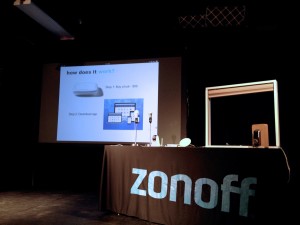 Samuel Neve, Impact Staff

November 6, 2013
What does the future hold for the Information Age? How will advances with specific technology help us in our day to day lives and how we interact with our products. Stefan Weitz, Senior Director of search for Bing came to TechWeekNYC to converse with the audience his, and Microsoft's idea of where...

Samuel Neve, Impact Staff

October 26, 2013
TechWeek NYC is all about the tech entrepreneur and how their products can change the lives of thousands, if not millions, of peoples' lives for the better. Scenes from sci-fi movies, where computers are assisting man with nearly everything, has a possibility of becoming a distinct reality. Read More &raquo...