Trump's State of the Union Address Divides Students
Donald Trump gave a State of the Union address on January 30th, 2018. Here's how Mercy students are feeling in response.
The State of the Union Address has shown that the Union is divided into two camps – both on Capitol Hill and on the Dobbs Ferry campus of Mercy College.
On Jan. 30, the 45th President of the United States, Donald Trump, gave the annual State of the Union Address to an audience that had mixed feelings. On one side, the Democrats are not happy with the Trump's past actions. On the other side, his base, the Republicans, showed support for his agenda.
During Trump's address, he detailed the successes of his administration since the election, including an array of tax cuts and providing support for veterans. He also mentioned his further plans to reduce the cost of prescription medicine, providing paid leave for families, reforming the prison system, and a $1.5 trillion infrastructure rehaul.
His plans have been met with much conflict, with members of the college campus taking different sides of the argument.
Mercy College Finance major Erik Badger comments on the speech, stating that although Trump understandably catered to Republicans, his general message was to unite the country. Along with that, Badger told The Impact that he believes Trump's tax cuts will be good for small businesses.
"My parents own a small business, so it would help my family out a lot," he states.
As for Trump's plans to strengthen the nuclear program, Badger thinks it could end up being a good idea.
"It could potentially be a waste of money, or it could be needed if tensions rise. If something were to happen, he wants to show that we're the bigger and better country," said Badger.
Although Badger hasn't been very politically active in recent years, his interest in wealth management is encouraging him to learn more.
"I have to pay more attention, because it's all correlated," said Badger.
However Cidy Fall, a sophomore computer science major, did not feel that the tax plan would do much for Americans. He watched the last hour and thirty minutes of the speech.
"We pay a lot of taxes, but we don't get much in return. I feel the tax plan isn't good," stated Fall.
Not only does Fall not like the tax plan; he doesn't care for Trump administration's immigration plan for that matter.
"I have friend who would be deported under Trump's immigration plan. My father, if he were to try and immigrate to this country now, would not be let in," said Fall.
The new four-pillar immigration reform plan was a key point in the address. This plan includes a set structure of citizenship requirements for immigrant children brought into the United States, a secure border wall, and the end of "catch and release" efforts, replacing the "visa lottery" with a merit-based system, and finally, ending "chain migration". Along with the immigration reform plan, he also mentions efforts to end the opioid crisis and strengthen the country's nuclear program.
Despite the negative feelings he had toward Trump's actions, Fall is not one to let emotions blind him from seeing how Trump is able to gather such support.
"He plays mind games, brings people with problems to justify his actions. But you don't see everyone," said Fall.
Fall was referring to Trump's choice of guests for his State of the Union Address. Every president has invited certain people to their respective addresses, and his was no different.
For his address, Trump invited the parents of two teenage high school girls who were murdered by MS-13, a gang that had allegedly abused loopholes in the current immigration system to enter the country.
He mentioned his guests around the same time that he brought up his stricter immigration laws, trying to gain support for them by showing people who have been negatively impacted by the less strict laws.
The clear attempt at emotional manipulation was apparent to Fall, who knows that despite his comments, Trump will still have his base to fall back on.
"Some people agree with him, but I don't understand it," admitted Fall.
Jason Harrison, a freshman at Mercy College, grew up in Jamaica for the first 16 years of his life, and says that his friends and family back home do not like Trump, and do not support the immigration plans being set into place. He also feels the same way.
"A lot of what he is doing is very unorthodox," Harrison shares.
Harrison talks about how he does not like the fact that America is "kicking immigrants out." He says he is a supporter of DACA. When it comes to the border wall, he says that he does understand needing to protect the border, but not to an extreme extent.
"Immigration is a good thing," says Harrison.
Although experts feel the speech was arguably more bipartisan than usual for Trump, aside from a few topics such as immigration, the divide between Republicans and Democrats was more than apparent. The Republican side of the room was exuberant, cheering, clapping, and chanting "U.S.A." throughout the speech, while the Democrats sat in somber silence as they listened to Trump's future plans for the country.
Even after the speech had concluded with a run time of over an hour and twenty minutes, viewers were also divided over the event. Some felt that the Trump did all right, and that he wouldn't have gotten support for anything due to how disliked he is by Democrats. Others feel that the criticism is warranted and that what he said was unforgivable.
Sophomore psychology major Azaria George did not watch the State of the Union, but she feels very strongly about the state of the country and Donald Trump's presidency. She states that her negative feelings about Trump and the country in general have made her lose interest in politics.
George was deeply offended with Trump's comment about "sh–hole" countries, and states that Trump has "absolutely no respect for women."
"He tries to act as if he has Christian beliefs, but these are not Christian beliefs," says George. "All he wants is war."
Some of the president's supporters were on the campus, including Kelly Desandre, a business major. She did not watch the State of the Union but showed support for Trump's policies which were mentioned in the speech.
"I believe everyone should deserve to be here, but you should do it the right way," stated Desandre.
She also went on to comment on how Trump is portrayed by the media.
"I think that Democrats are set on hating him. I just think they are too petty. It's impossible to get everything that you want," said Desandre.
Kelly is not the only one who felt that Trump received a less than fair treatment from Democrats. Chris Voce, a transfer student and music tech major, also felt that Trump would never get any praise from Democrats.
"I watched parts of the State of the Union. Basically, through podcasts and other news sources, basically snippets of the speech. I didn't see the entirety of the speech, but I saw the major parts. At least he saw the parts whenever President Trump went ahead and stated the good things that came around that he's trying to work with lowering the current amount of black unemployment," said Voce as he recounted what he had seen from various snippets.
One of the most well-known moments from the speech was when the Congressional Black Caucus refused to either clap or stand for the president; all they did was stare at him.
"Every time he said something, the Democrats did not even flinch. They just sat there with the saddest looking faces. Honest to God, and this is coming from someone who is– and I'm going to be honest here– a centrist who is leaning toward right. When I saw this, I was dying of laughter," said Voce as he tried to contain his laughter from remembering the event.
Since the first day of his Presidency, Trump has been embroiled in scandals and political turmoil. For Voce, however, the level of obsession that the Democrats seem to have for Trump has gotten to be too much for him. For Voce, this seemed less to do with the scandals and more so over the fact that Trump was even elected.
"It looks like a group of people who were just disgruntled over the fact that Trump had gotten elected President two years ago and people still complain about that. I just feel can we get to the point, can we just move on? We lost; can we just go and fix some of the potholes in the stinking roads now, please?" pleaded Voce.
The State of the Union Address is supposed to be a speech about the direction that the President wants take the on top its current state. Presidents from throughout history have had varying visions for the country, with some having more controversy than others. Trump's address has brought about the most apparent divide between parties in this country. Even locally, at Mercy College, there is an obvious separation of opinions when it comes to the current administration.
The divide itself summarizes the real state of our union, and it won't be changing any time soon.
Leave a Comment
About the Contributors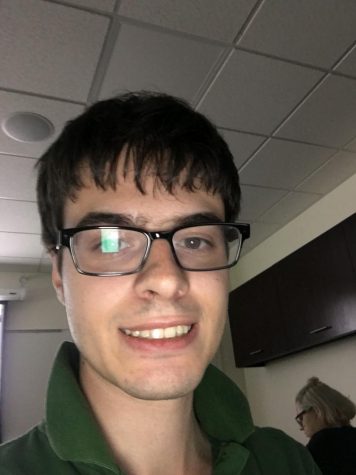 Mark McCarthy, Impact Staff
Mark is a A 22 year old senior English major from Scarsdale. He enjoys video games, comics, movies and occasionally T.V. shows. He wants to become...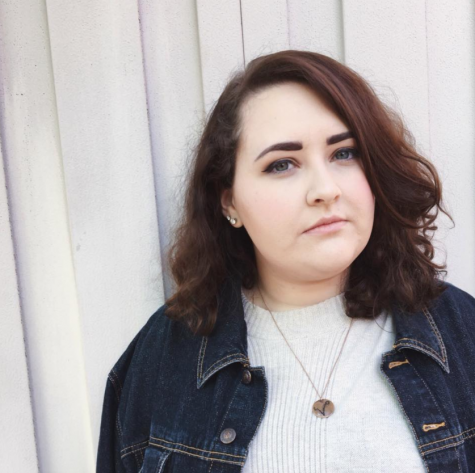 Kristin Millard, Impact Staff
Kristin is a musician, audio engineer, and recording studio assistant from suburban Chicago. She is constantly attending local shows to support her friends,...