The Enchanting History of the Hudson Valley, as told by a Professional Storyteller
Expert storyteller Jonathan Kruk shared the famous tale of Washington Irving and "The Legend of Sleepy Hollow" at the School of Liberal Arts' Time themed event.
Students gathered in the Lecture Hall on March 1, ready to be guided into 19th century Westchester by Kruk, an expert actor, storyteller, and historian.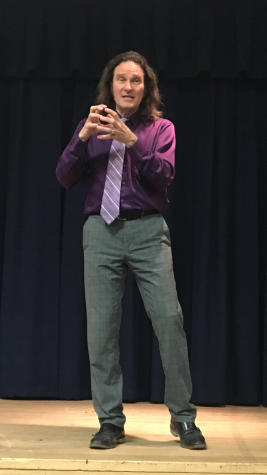 Kruk, hailed as the "best storyteller in the Hudson Valley," has made a successful career out of his stories that blend history and tall-tales to create enchanting images of times long-gone. Having grown up in Westchester, the history and magic of the Hudson Valley is a topic that he often shares with his listeners of all ages.
Kruk spent his time on the Lecture Hall stage painting a colorful picture of Washington Irving and the many inspirations the Hudson River Valley brought Irving as a rising author. Kruk graced the stage, acting out the folklore and ghost stories that inspired Irving to create the iconic characters in the world-famous short story "The Legend of Sleepy Hollow".
Kruk is inspired to share the history of the Hudson Valley by not only the revolutionary changes that have developed in the area over the centuries, but also the beauty of the landscape and the people it has brought. He states his inspiration comes from "a passion for the unique flavor of the land; these nestled hills divided by the Hudson River. Then there is the fact that the hills and the river drew waves of people over time, from the Natives, the Dutch, British settlers, and the American Revolution." He goes on to state, "The stories and the history just really fascinate me, and so I feel I have a calling in life to bring out these stories to people young and old."
While Kruk performed, the audience could feel his passion and excitement to share the wonder of "The Legend." He told of Irving's loss of his true love Matilda. During his time of suffering, he discovered German fairy tales that helped heal the wound of his heartache. Irving began collecting these stories, and even writing his own, being intrigued by tales of a headless horseman told to him by a runaway slave, the mystery of Dutch women, and the battles that happened in the area, among other things.
Kruk tailors his tales to perform for audiences of all ages, from preschoolers to adults. He shares that it's fulfilling for him to be able to perform for college students, because he can go into more glorious detail about the connections the content has within history.
"I enjoy having the opportunity to delve into things with a more sophisticated crowd," he says.
That doesn't mean, though, that his performances differ vastly across the demographics. He states that the feelings he brings to any crowd should have them going home with a sense of enchantment.
"There's an element that's always the same. I look out and see people wanting to know something interesting, so it stirs inside of me a desire to find a way by hook or crook, or by imagination, to bring out the best in the story," he says.
"I want the audience to feel lifted out of regular life the way a good fairytale begins with "once upon a time" and ends with "happily ever after". You have between those two phrases, this beautiful space to listen, imagine, and go on a quest," Kruk shares.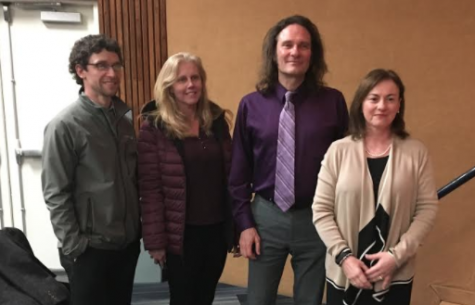 At this event in particular, he wanted students and faculty to leave with the idea that a heartache could really lead to making imagination happen, just as Irving dealt with his heartache by writing. Kruk states, "It really was at the source of Washington Irving's inspiration, and it comes up in his different stories."
Irving compiled many of these inspired tales, including "The Legend of Sleepy Hollow", the first American story to "go viral", to be published within a series of 11 other books. Irving paved the way for other early American writers to share their stories with the world.
This is exactly what Kruk inspires others to do every time he steps in front of an audience. His advice to aspiring creators is to work with their own self doubt, and to let them share what they love with the world.
"Let your doubts motivate you to create whatever it is that you want to do, whether it's writing, or painting, or acting. Use that doubt to motivate you, almost like the heartache at the beginning of the story," says Kruk. "That will really carry you though."
During his storytelling, Kruk goes into detail about the influences on Irving's writing and the cultural and historical context in which his stories were written, creating a performance that spans the disciplines of history, literature, art, as well as human nature.
This intertwining of disciplines is what makes the School of Liberal Arts' "Time" events so worthwhile. Dr. Fazioli, Assistant Professor in Dept. of Humanities, has a key role as a chair on the committee making these events happen.
Every year, the School of Liberal Arts chooses an annual theme and hosts events throughout the year that center around the ideas brought about by the chosen topic.
"Dean Tamara Jhashi wanted to come up with some more activities and events in The School of Liberal Arts to bring people together outside the classroom," Fazioli states. These events encourage students and faculty to build a better sense of community and come together to share interests across all disciplines.
The faculty members within the school vote on themes annually, with last year's theme being "Borders." After a theme is chosen, the members of the school propose events of any kind– lectures, performances, panel discussions, community activities, and more. "We usually do about three or four events a semester," says Fazioli. "I think it's been fairly successful so far."
This year's theme of "Time" is a broad concept that can be spread across different disciplines, and the goal of the School of Liberal Arts is to get students of many different majors and personal interests to be able to attend.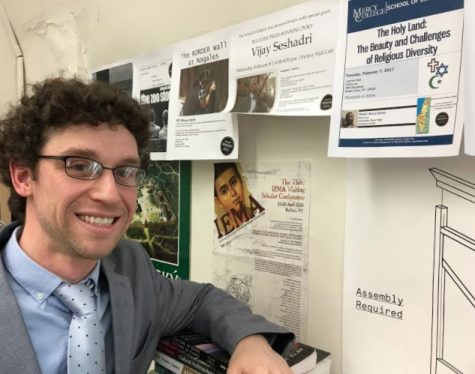 "One of the reasons we do this is because we think intellectual discussion should happen outside the classroom; it shouldn't just be something you're forced to do because your professor makes you do it. It should be something that could come naturally and could actually be fun," Fazioli says.
He continued to comment on the storytelling event with Kruk, saying, "What I really liked about it was the way that it blended all of these different genres. It was, in one sense historical, where he was giving a lot of local history that people may not know about, and it was also about literature and Irving's work. Additionally, it was performance. It's theater."
"It's something that I think is genre-bending and interdisciplinary, and unique," Fazioli shares.
Other events planned this year are an Open Mic where students are encouraged to share personal narratives and songs that relate to current historic events and social issues within their lives. A talk with a former prisoner who was involved in theater during his sentence will be coming to campus to share his story at an event at the beginning of April. Finally, there will be a lecture by a CUNY graduate student about the philosophy of time travel.
These events are open to all students and faculty at Mercy College, and are also open to the public, encouraging surrounding communities to get involved. For more information about upcoming events in the School of Liberal Arts, visit https://www.mercy.edu/liberal-arts/.
To learn more about Storyteller Jonathan Kruk, visit his website at https://www.jonathankruk.com/.
Leave a Comment
About the Contributor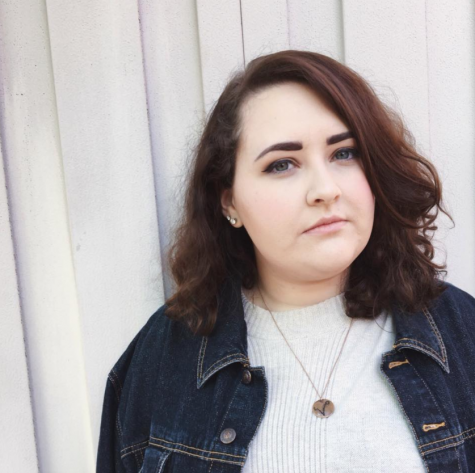 Kristin Millard, Impact Staff
Kristin is a musician, audio engineer, and recording studio assistant from suburban Chicago. She is constantly attending local shows to support her friends,...