Mercy College's Mav Market Aims To Help End Hunger Across Campus
Do you ever sit in class and can't concentrate because you are hungry, or do you ever skip meals because you can't afford a meal? Well that is exactly what the Mav Market is for on the Dobbs Ferry campus. The Mav Market is a food and research pantry that is not only limited to students but is also for faculty here on campus that just want to snack during class or can't afford a meal.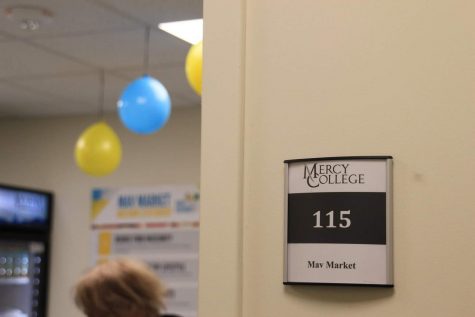 The Mav Market is located in Main Hall, room 115, on a select schedule.
Program Coordinator for the Mav Market, Mary Sherman, stated "We serve everyone in the Mercy Community and we are a free service. There is no requirement to sign up, all you have to do is fill out an intake form that takes no more than five minutes to complete which asks simple questions like what your situation is and how many people you will be picking up for."
You may be thinking that a food bank and a food pantry are the same, but that is not the case. They are two very different things. A food pantry's mission is to serve local residents who suffer from hunger and food insecurity within specified area/community. Also a food pantry generally distributes foods to clients on a once a month basis and they serve as the one who reaches out to the community directly, whereas a food bank is the storehouse for millions of pounds of food that goes out to the community.
Food insecurity exists in every county in America. Statistics show that in 2013, 17.5 million households were food insecure and that more and more people are relying as a food pantries and food banks as a source for their food. When it comes to the Mav Market, they are trying to eliminate that here on campus. The purpose of the market is to make sure that everyone is getting what they need and serve people as best as they can to promote people with academic, personal, and professional success.
After going to the Mav Market and filling out the quick intake form that you have to complete in order to get food, you get your own Mav Market ID card as well as a reusable plastic bag to bring everytime you come back to the market that way you don't have to fill out the form every time you want to get food from the market.
After getting your Mav Market card, you get points and with these points, you are able to get as much food that your points allow you to get while being conscious of people who come later on in the day. With the ID card, the number of points you get is based on how many people you will be picking up for.
Sherman said "We give out a Mav Market card so you can just come and pick up food with the ID card instead of filling out the intake form every time you come back, but you must bring your Mav Market card in order to take stuff from the pantry. Once you get your card, you will then also be given a certain amount of points and with these points you can get as much as food that the points allow you to take. Even if the points run out, they do re-start at every open pantry sessions so you can use up those points and come back the next time we are open and pick up more food."
Gina Marcellino, a junior health science major, volunteers at the Mav Market during her free time. Volunteering at the Mav Market does not just consist of stocking shelves and greeting students and faculty that come and pick up food. A volunteer also picks up donations, takes care of the social media pages for the market, as well as planning events and fundraisers.
"I love volunteering here. It provides good resources and raises awareness for more resources and opportunities for those in need and with your dining dollars, when you run out, you can just come to the Mav Market and pick up food as long as you fill out our quick intake form and bring your Mav Market ID card if you have already filled out the form that way you just take what food you need with the number of points that you have."
The Mav Market is very supportive when it comes to academics so if you are wanting to do a class project based off of the market, they will be happy to speak with you and your professor in order to create a good project and also helps out the Mav Market.
If you want to learn more about the Mav Market, you can go to www.mercy.edu/mavmarket and you can learn all about the details and how to get started if you are in need of help and you can come by every other Tuesday from 5 p.m. to 7 p.m. and every other Wednesday from 11 a.m. to 5 p.m.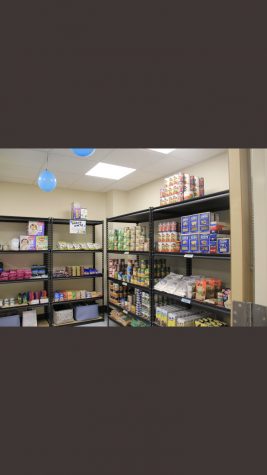 Leave a Comment
About the Contributor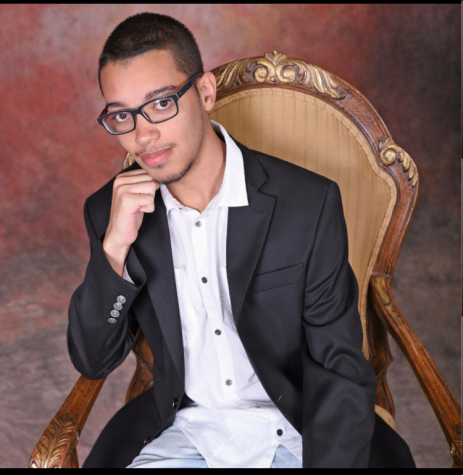 Jared Naut, Impact Staff
Jared Naut is a junior majoring in journalism hailing from the town of Parlin, New Jersey. When Jared is not writing, you can catch him listening to his...