Baby Boom vs Divorce Doom! Statistics Uncertain of Future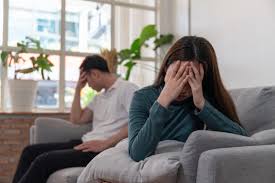 Quarantine has really brought people together, but with all this family time is it really a good thing? Being that everyone is at home with their kids, partners maybe more, there could be a lot of disagreements. There could also be a lot of love being shared. People do not that have a lot of options when it comes to this lockdown.
This time of being stuck together can seriously affect the future of some people. Whether or not the change is positive or negative. This lockdown can be the major key to unlock a new wave or babies or divorce. People are spending more time with partners, more than they normal would.
For Jakara and her lover, they have been trapped in the Oswego home since their spring break. When they got back home from their trip everything began to change. Classes were moved to online, Jakara lost her job on campus, events were cancelled and their sleeping schedules were completely different.
"This quarantine has been both good and bad. We formed new hobbies together and just got to know each other better. We are homesick though and would like to go home, but I can't."
In the beginning of the lockdown there was lots of arguments between the two lovers. Jakara is an early bird while her partner is not. Their normal day schedules were clashing. It was an adjustment that the women had to make. Jakara was very active in her school. She is very studious, had a job on campus, and was on the board for her school's Black Student Union. This gave her enough time to be out of the house, but now that she doesn't have that option.
Jakara still wakes up early every morning, but has learned how to work around her sleepy partner's schedule. All of this has been a real eye opener for the both of them. The one thing that keeps these two sane is drinking.
"Since this quarantine there has been a lot more sex, more drinking, and more studying because there is nothing else to do."
That might be the same mindset for other quarantined couples. Being that people are at home with their lovers all the time what else is there really to do? There have been jokes and talk about a baby boom because of corona. Post on social media talking about the crazy corona themed names for babies.
There is something about lockdowns and restrictions that cause people to get together more than they normally would, but what about the other side?
This pandemic has not been easy for people. The ability to go outside was an escape for some people. While many feel that births may increase, the Institute of Family Studies feels that deaths and births are related and that previous disasters did not lead to a spike in births despite people shut inside together.
One of the reasons this data May change is that the pandemic will not have collateral survivors since there is no structural damage due to this disaster.
Yet divorces may trend differently as several divorce lawyers are claiming the number will surge.People joke around about how they are losing their minds while being stuck in the house, but there might actually be people going crazy. Courts are limited now, but tensions due to constant close proximity.
"This is what we are hearing around the country," said Susan Myres, president of the American Academy of Matrimonial Lawyers to ABC last week. "We are fielding calls right now from people who are tired of being in the same house with each other."
Other theories are that with mortality in reach, people are looking to make changes in their lives that they view as better.
These numbers would go in reverse of recent studies, as divorces have been down since 2008.
For Jakara and her relationship, they were able to settle their arguments and work through their problems. That might not be that simple for other couples though. You learn a lot about you lover when you are given this much time alone together, many feel. You pick up on things that you never noticed before. When everyone was able to go out, it gave people time away from their loved ones. When you have time away from one another it leaves room for you to miss each other, but when you are constantly around someone things can not be all peaches and cream.
There is a separate theory that being stuck together may force couples to communicate and work together so there is a chance the numbers may keep in the modern trend and the baby trend may reverse its expectations. Psychology Today reported boom in births during the NYC Blackout in 1965 yet the trend of baby making has been down since the 2008 recession, nearly 15 percent.
Like COVID, experts are simply waiting to see as results couldn't be measure until a least a year after the pandemic lifts.
Leave a Comment
About the Contributor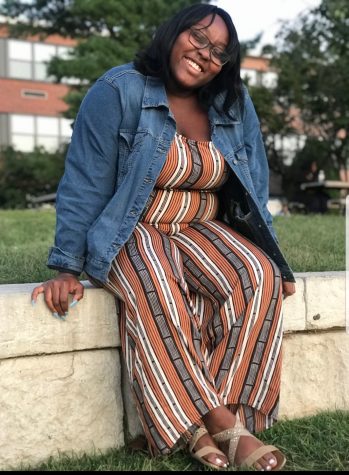 Maya Wiggins, Impact Staff
Maya Wiggins is currently a senior at Mercy College studying Media Studies. I love writing whether it is a song or a poem. Writing is my safe haven.
She...