Opening a Business During the Pandemic
As young entrepreneurs have learned, opening a new business during a global COVID-19 pandemic is a challenge that no one had ever anticipated or planned for.
Just like with the rest of the world, the entire process from the legal work involved to the physical space of the business had to be adapted to accommodate the "new normal" for the time being.
The Westchester County Clerk's office, where all individuals seeking to start a new business, had to be closed from the public and walk-ins beginning in mid-March and lasting until July 1, according to the Legal Division of the County Clerk's office.
Joseph Castellano, Program Coordinator of the Legal Division, said, "We were open for mail in requests and we continued to receive Business Certificate filings during that time period."
A Business Certificate filing is the first step for many future business owners in Westchester County. This establishes the name of the business one intends to create and open. Once the form is completed, notarized and submitted, one can operate the business name under that name rather than a personal name.
Compared to last year, through a similar time frame, fewer new businesses have been created this year. The final numbers won't be available until the end of the year but this indication as highlighted by Castellano was not a surprise with the ongoing COVID-19 pandemic.
Many companies such as the Greenway Market in the Orchard Square Shopping Center in Cross River, New York have had to change their recently opened businesses to meet the latest CDC guidelines. Greenway Market put into place several new procedures such as sanitizing the entire store, taking employee temperatures, wearing gloves and masks. These are all needed for anyone who has recently opened or is trying to start a business in Westchester and the surrounding area during these times.
Larger businesses aren't the only ones who have had to deal with the effects of the COVID-19 pandemic.
Smaller business and single person companies have been extremely affected by the pandemic. This area of business is where many college students and recent college graduates often find themselves. Individuals, whether in school or recently graduated, want to pursue their goals in the most realistic way they can. Many are just trying to make enough money with their small business just to be able to live a comfortable life.
One individual who was working for himself during the COVID-19 pandemic was Bryan Currao, owner of Repairs Done Right and a 2019 SUNY Delhi graduate.
Repairs Done Right is a small company of one man which focuses on smaller jobs that fall under the $2,000 price range that larger contractors don't really pick up. The company was started by Currao as a means to make more money in addition to his full time job.
However, when he was in between full time jobs and the pandemic hit. It soon became his only full time job.
Currao set off to find whatever jobs he could, often relying on friends who tell other friends about his company.
This set up a new situation which until the COVID-19 pandemic didn't exist.
"There were definitely some people where if I did not wear a mask, they would not let me in the house."
This scenario became common not just for Currao and business people like himself but also for the average American going out in public. He had to ensure that as a young contractor he was adhering to all of the proper safety protocols when engaging with new prospective clients if he even wanted a chance at gaining more jobs.
This additional cost of having the proper safety and sanitizing equipment wasn't the only new burden Currao dealt with while running his company during these times.
"The hardest part was anytime you wanted to purchase pressure treated lumber, shingles, siding and other needed building materials it was very difficult. It was probably the strangest part of working through a pandemic."
Currao, as a small business owner, was faced with the challenges of going from various suppliers from Lowes and Home Depot to local lumber yards in order to find what he needed in order to properly run his business.
These supply shortages during the COVID-19 pandemic were far from limit to the big and local contractors. The news was full of stories of shortages of medical supplies such as masks and ventilators during the initial outbreak in March. Shortages are still a problem for contractors and other professions that rely on material supplies.
The challenges entrepreneurs, especially young ones, face in today's world are like none that they have previously faced or even imagined. Until cases decrease and a vaccine becomes more realistic many of these people imagine this "new normal' to be the normal for the many months ahead.
Leave a Comment
About the Contributor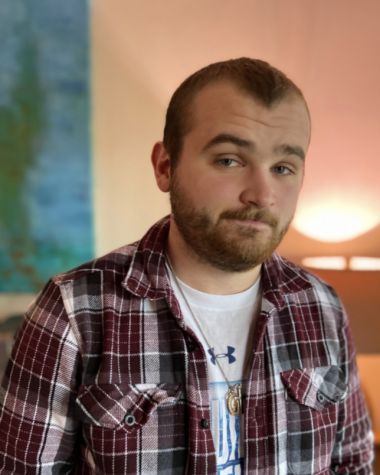 James Tiedemann, Managing Editor
James Tiedemann graduated from Mercy College in the May of 2022. He transferred there after graduating from SUNY Orange with his Associate's Degree in...