Dancer Won't Let Cancer Derail Her Dreams
She dreamed of dance since for as long as she could remember. And as she thought she was on her way to achieving her goals, she had a sharp pain in her leg. Then she got the cancer prognosis.
"It was like having an out of body experience."
Chiara Valle was a dancer at The Washington Ballet, which was quite an achievement already for the still teen. While dancing at The Washington Ballet she was a part-time online student at Northwestern University where she studied biological studies. Initially, she thought the pain in her leg was just a dance injury, but it turned out it would be the biggest challenge of her young life. 
On Feb. 26, 2018, Chiara Valle originally from Hartsdale, New York was 19-years-old and had officially found out she was diagnosed with Ewing Sarcoma. This diagnosis changed her life from being a ballet dancer to a cancer patient, to becoming a courageous survivor who would inspire people with her image and story on billboards around New York City. It took her over a year to figure out why she was having extreme pain in her upper femur. Valle went through two surgeries called radioablation, which is a non-invasive surgery at a different hospital in hopes to stop the pain before getting a second opinion at the Children's Hospital at Montefiore.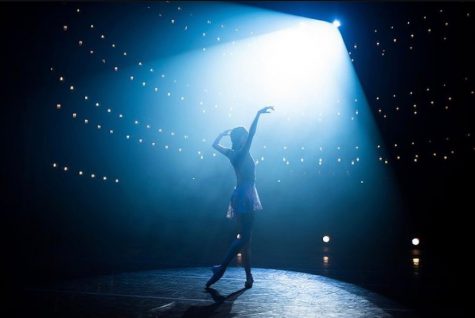 This is where she received her childhood cancer diagnosis of Ewing Sarcoma, which is a cancerous tumor that grows in the bones or in the tissue around bones (soft tissue)—often the legs, pelvis, ribs, arms, or spine. Ewing Sarcoma can spread to the lungs, bones, and bone marrow.
"Ewing Sarcoma has a survival rate at 70 percent for localized tumors and 30 percent for metastatic cancer. The survival rate also drops to 50 percent for children and teenagers diagnosed over the age of 15," Valle stated.
Valle went into her first chemotherapy cycle with high hopes believing that she could handle her situation and be strong. She would walk laps in the hospital halls to try and remain active but this quickly changed. Three days after finishing her first chemo infusion, she landed in the emergency room with fevers, and this is where her struggle began to become complicated.
Valle battled for 10 months with no help in sight. 
"Out of the 14 chemotherapy cycles I received, I landed in the emergency room 12 out of the 14 times for fevers and low blood counts after infusion," Valle said.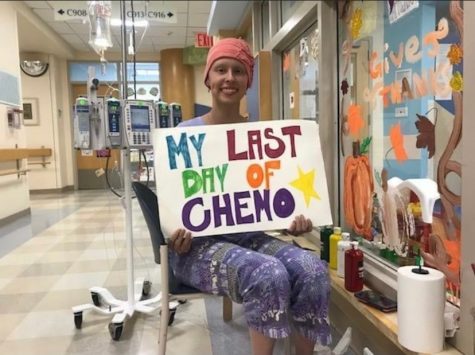 She quickly lost all of her hair, lost weight, had no appetite, and was sleeping 18 hours a day. Her immune system became non-existent and she had a zero white blood count, low hemoglobin, and a platelet count of 5 in her weakest times. Valle has been through more than 50 blood product transfusions in order to boost her immune system.
"I remember one night so clearly, where the nurse came in for my usual vital check, and a small sense of panic came over him," Valle stated. "This was because my heart rate had dropped to 39." 
This moment made her say to her parents, "I don't know how much longer I can do this."
Valle made it through her chemotherapy, fought for her life, and beat her cancer.
"Ballet was my motivator," she said.
Not only was ballet her motivator but she had a positive support system around her. Valle's family stayed by her side through it all. So did her newest family member, a puppy named Maple who boosted her serotonin and helped her stay active. While in the hospital, her nurse even invited her on a week-long trip to Florida to see Universal Studios and Disney World.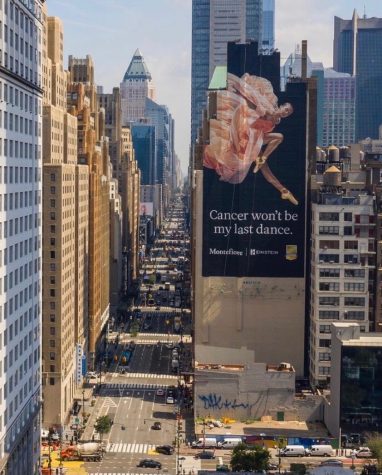 Valle has ended up on Billboards on major New York interstates, has a picture painted of her on a building, and even has a commercial about her battle which aired during the National Hockey League's Stanley Cup Series. 
While fighting her battle, Valle was a spokesperson for the hospital, constantly talking to news crews or going to outside events to speak on her story. Everyone at Montefiore was rooting for her and kept her passion and career of ballet in mind. 
"Just like me, they wanted to see me getting back to what I love doing and dancing professionally again," she said. 
Once she got back to The Washington Ballet after finishing her treatment her oncologist, she shared her story with the marketing team at Montefiore. She received a phone call and was interviewed and asked all about her story. She honestly didn't realize how big of a campaign it would become.
The marketing team came to D.C. to document her story and she was met with a camera crew of about 30 people. This included a hair and makeup stylist, as well as a wardrobe assistant.
"It was my two days of feeling like a movie star, and I found it to be so fun," she said.
For Valle, it was crazy to watch everything come to life and the hope of her campaign is to help others. "My only hope was that it inspires one young kid or adult out there, going through the similar fight that I went through."
It took her 10 months of retraining, physical therapy, and Pilates but now Valle is officially back to dancing. She has moved to the City Ballet of San Diego and she is so happy to be back to doing what she loves. 
During this time, Valle started a non-profit called Wings for Ewing Sarcoma, her goal is for the foundation to help find the cure to Ewing Sarcoma.
"Fundraising is to help raise public awareness, make scientific ES research grants, and plan activities/retreats for life-enriching patient experiences," Valle said, "One in five children will not make it when receiving a pediatric cancer diagnosis and that is something I hope to change with the continued support from the public and trust in our organization's mission."
For more information on her non-profit visit: https://www.wingsforewingsarcoma.org/
To read more about Chiara visit: https://www.montefiore-orthopedics.org/story/chiara#gsc.tab=0
Leave a Comment
About the Contributor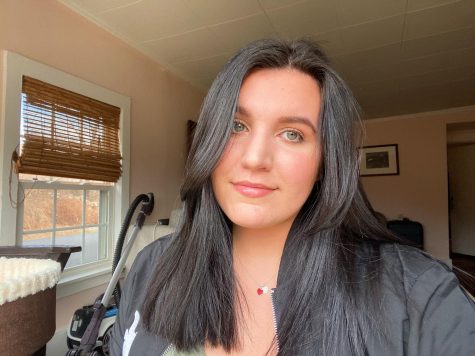 Alexis Lynch, Managing Editor
Alexis Lynch is currently a senior at Mercy College. At Mercy, Alexis is a Media Studies major with a focus in Journalism. She has gained experience that...