Mercy College Offers Free Flu Shots; Said to Reduce COVID-19 Risk
COVID-19 has stolen the spotlight from the seasonal flu this winter, but contracting the flu is still very possible despite mask-wearing.
Mercy College is one of the many places offering students and staff free flu shots at its Dobbs Ferry and Bronx campuses.
Mercy has been on top of updating students regarding the plan for reopening and ensuring proper safety measures are being taken. Doctors have been recommending flu shots now more than ever.
On Nov. 18, the Mercy College Office of Public Relations sent an email to students and faculty to inform them about the flu shots and encourage them to take advantage. Students must present their school ID in order to book a flu shot appointment.
According to the Director of Health and Wellness at Mercy, Colleen Powers, a decent number of students have already come in to get their flu shot this semester.
"We have always offered free flu shots for students and we set up clinics at every campus so students don't need to travel to the main campus. The process is very quick."
Mercy College has ensured students will be continuously notified via email and website announcements about what's going on at all campuses, including live-updated numbers of active cases on each campus.
Students nationwide are at higher risk of contracting and spreading flu viruses because of their exposure to social activities on their campus and participating in sports.
Some schools do not offer free flu vaccinations for students, and some students decide not to get the vaccination at all for personal reasons. NFID.com shared an online survey conducted by Harris Poll on 1005 undergraduate students regarding their views on vaccinations.
The survey showed that misperception and fear are key barriers to flu vaccinations. Among students who do not typically get a flu vaccine, 36 percent say that they are healthy and don't need it; 31 percent say they don't like needles; 30 percent say they don't think the vaccine works. Additionally, nearly three in five students (59 percent) seem to think that the flu vaccine can cause the flu and 59 percent don't think it's likely they'll get the flu in the next 12 months.
WebMD has stated that flu shots are shielding people from contracting more severe cases of COVID-19. The site also explains that though coronavirus and the flu are two different viruses, a flu vaccine appears to significantly reduce COVID-19 patients' risk.
Mercy has created a COVID-19 plan for the school called On-Campus Plus. The plan includes information about classroom settings, student life, residential life, and the community. Students who have questions about how the school will function during the remainder of the semester can check the Mercy website.
Students received an announcement saying that after the Thanksgiving break, most in-person and blended courses will move completely digital, and residential students will have the option to stay home for the rest of the semester.
They also informed students that the Hudson Fitness Center will have reduced capacity and modified hours after returning from Thanksgiving break. Reservations will have to be made in advance and only five students will be able to access the center at a time. Between each set of hours that the gym is open, it will be thoroughly cleaned in preparation for the next set of students with appointments.
The library will also be open for use of computers and studying, and food services will be open for a limited time across all campuses.
The bookstore at the Dobbs Ferry campus has turned over to online shopping only, but they allow orders to be picked up at the counter.
Shuttles will continue to run from the Bronx Campus to Dobbs Ferry at a limited capacity.
The Mercy College Health Office is open Monday to Friday from 9 a.m. to 5 p.m. and is offering blood pressure screening, health counseling, and episodic treatment. Walk-in appointments are not available this semester. Students can contact the Health Office at (914) 674-7255 or via their personal Mercy Connect (Student Health and Wellness portal page) to set up an appointment.
As of now, the school has not yet commented on how the Spring 2021 semester will function. They encourage students to continue checking for daily email updates.
Leave a Comment
About the Contributor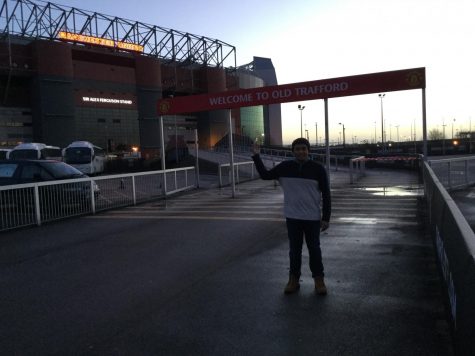 Gino Alva, Impact Staff
Gino Alva is a junior majoring in Journalism. Gino is an avid fan of the New York Yankees, Real Madrid and Manchester United. Soccer played a huge part...