Mercy College Lockdown One Year Later
Schools in America are adjusting to the current learning platforms.
The world came to a stop when the COVID-19 pandemic cases were rising every day throughout the world. Businesses had to shut down, schools had to be closed and people had to go home while some lost their jobs. For schools, every class was moved to online learning and many students are struggle with it as with professors. Some schools also opened up in the country which led to more positive cases.
Mercy College first announced in March of 2020 that they had their first faculty member tested positive for COVID-19. The school was then shut down and transitioned to online instruction until further notice. Many residential students had to stay in their dorms to quarantine while commuting students, faculty and staff would work at their homes until any notice by the college. Residential students had access to food, security, faculties maintenance and transportation until the end of the spring semester.
The semester ended on a high note while Mercy College had a virtual commencement ceremony for the outgoing class of 2020. The school had then announced that they will be working carefully on how to reopen the college in the fall of 2020.
New York State was the hot zone for COVID-19 cases at the start of the pandemic which raised concerns for schools in New York and in the country which made many parents worry on sending their children back to school. As of now, New York State schools have allowed in person learning and remote learning for several schools on a schedule where a limited number of students can come in to campus while others stay at home and study through Zoom.
The Commission of Independent Colleges and Universities in New York are in communication with schools state wide to talk more about vaccinations in the communities and how the process of vaccination can begin for students. Dr. Anthony Fauci the director of the National Institute of Allergy and Infectious Diseases, has said publicly that "the majority of Americans can be vaccinated by the end of the second quarter of this year."
There is no date when students or the general public can be vaccinated.
Dorothea Cruz, a Mercy College student, spoke about his experience on remote learning this past year.
"I commute to school every week on campus and it's really weird to be back here given the circumstances we had to go through the past couple of months. It's been safe here at Dobbs. People are wearing their masks and everybody is social distancing and it's nice to be back in campus and not just being on Zoom because it gets frustrating to learn."
Justin Reich is an expert on educational technology and has spoken out through social media on his thoughts on remote learning.
"There are some reasons that younger students are having a better time learning from home. There's 10 percent of people for whom it works better, and for these students, this is actually a better version of school. Maybe they had school anxiety or were victims of bullying or discrimination, and have sensory issues but most students are enjoying their online learning."
Education Weekly conducted a survey to see if professors and their online classes are effective. Education Weekly said that "In-person teachers said 91 percent of their students were present every day, hybrid teachers reported 85 percent of their students attended daily, teachers who were fully remote estimated 84 percent attended daily. Assignment completion varied by learning environment, too. Teachers who were fully in-person said that 82 percent of their students turned in most or all of their work, compared to teachers who were fully remote, who said that only 62 percent of their students did the same."
Many Mercy professors are making their current situation more convenient and enjoyable for students while holding their online lectures but as many students want to be back at campus there is no official word on when in person classes at its full capacity will return. Vaccinations are being distributed nationwide right now but as of February, New York State Department of Health has not addressed a date for college students or the general public to be vaccinated.
If there is any questions regarding Mercy Collge's COVID-19 plan, visit here.
Leave a Comment
About the Contributor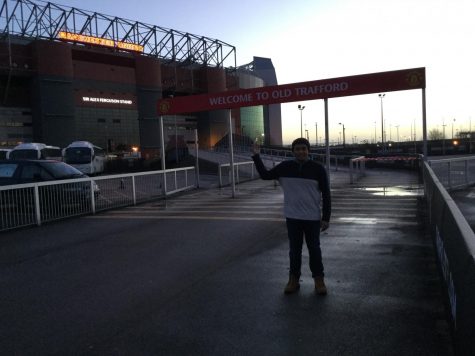 Gino Alva, Impact Staff
Gino Alva is a junior majoring in Journalism. Gino is an avid fan of the New York Yankees, Real Madrid and Manchester United. Soccer played a huge part...